Woman Finds Out Cat Had A Best Friend In Foster Home — And Decides To Adopt Him Too
They were reunited after 7 months apart ❤️️
When Dwight first arrived at a local animal shelter in Kennebunk, Maine, it didn't take long for his new mom to find him and fall instantly in love. She'd been thinking about adopting a cat for a few years, and as soon as she saw Dwight, she knew he was the one she'd been waiting for.
"Dwight is the sweetest cat I've ever encountered," Megan Marsh, Dwight's mom, told The Dodo. "I had never had a cat prior to him and was worried that I'd get a cat that was aloof and just did their own thing — Dwight is NOT that cat! Right from the very first day he loved belly rubs, kisses and cuddles. He follows me around my apartment, has to be with me at all times and sleeps with me every night."
Dwight was initially found as a stray in Mississippi and taken in by a foster before making the long trek to Maine to find his forever home. Marsh didn't know too much about his life before she adopted him — until his former foster mom got in touch and told her all about his past.
While Dwight was in foster care, he'd met another foster cat named Conan, and the pair instantly became the best of friends. They spent over a year doing everything together, until it was time for Dwight to head to Maine. Conan stayed behind — but when it was finally his turn to head to the same shelter in Maine, his foster mom knew she had to reach out to Marsh to see if maybe the pair could be reunited.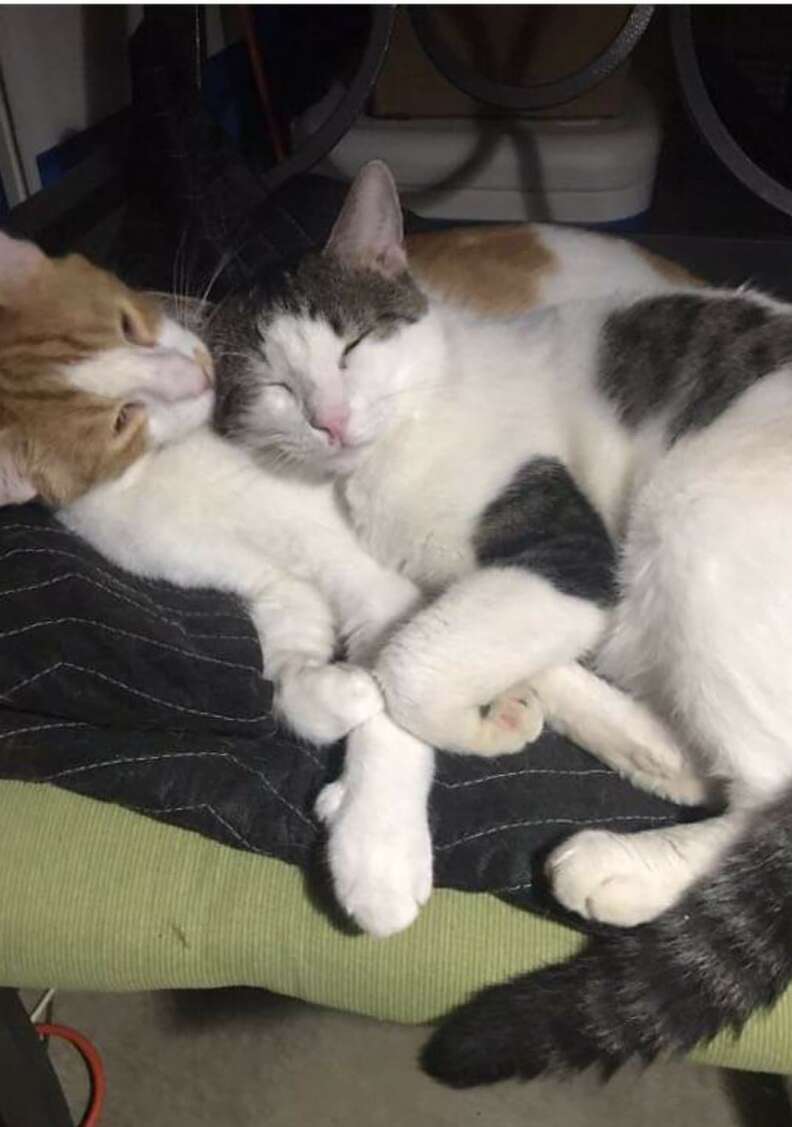 Marsh was hesitant at first, but the more she thought about it, the more she knew it was meant to be, and before Conan had even been loaded into the transport van, the adoption was official. Conan and Dwight would finally be brothers again.
"I live in an apartment and wasn't sure if I had enough space," Marsh said. "After giving it some thought though it just made sense — they were best friends before, I would have been crazy not to reunite them!"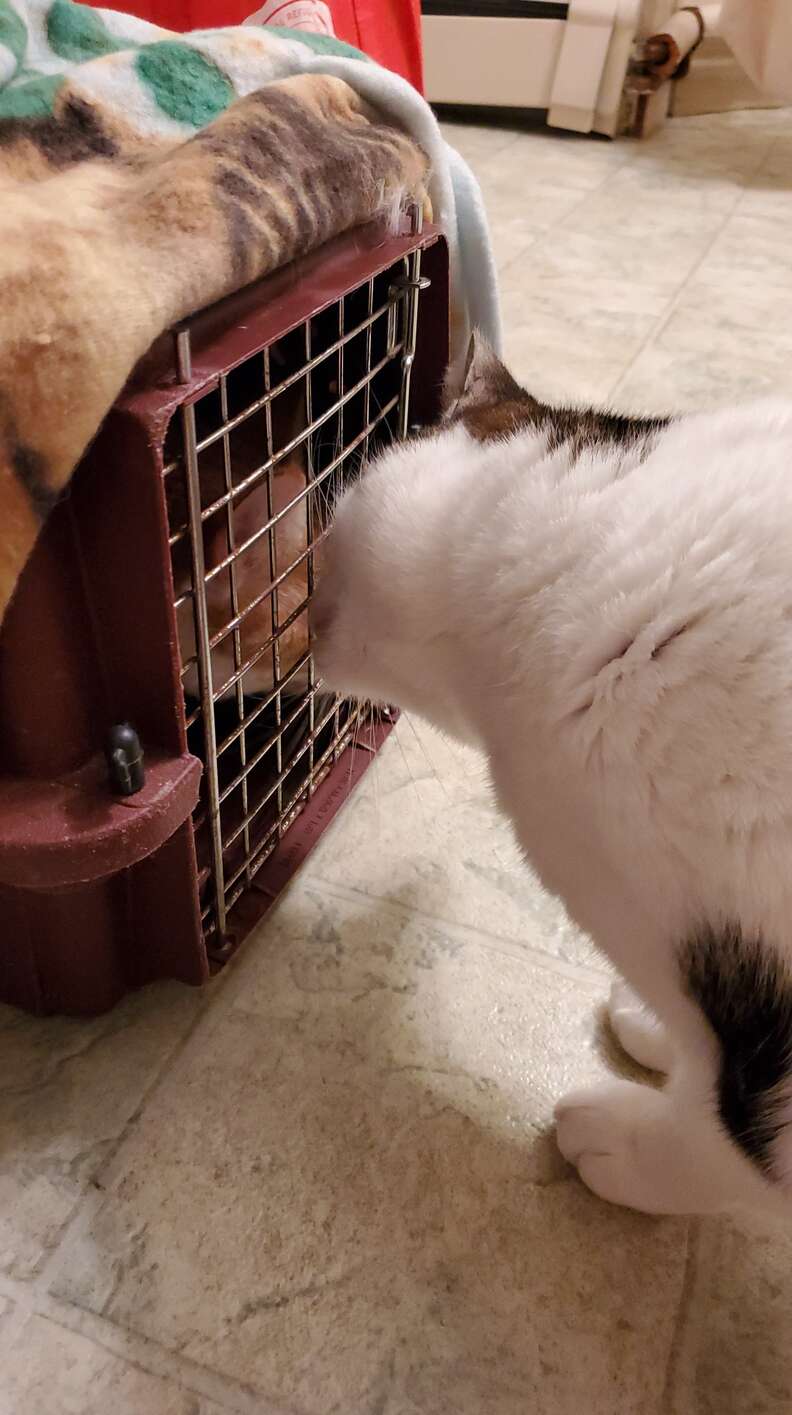 When Conan first arrived in his new home, he was extremely scared. All the traveling and change had been a lot for him, and he wasn't sure what to make of everything. As soon as he saw Dwight, though, he was instantly a little bit calmer. As the days went on, his brother helped him come out of his shell more and more until Conan finally realized that he was home.
"He and Dwight remembered each other and were friends once again — I actually got up in the middle of the night to find the two of them cuddling in Dwight's little bed," Marsh said. "It was the cutest thing ever! They are now inseparable. If one is around, the other one is usually right there too. It is clear this was the best decision!"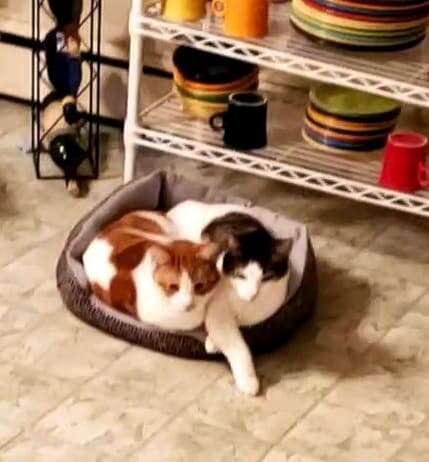 Conan and Dwight were apart for seven months, but as soon as they were reunited, it was as if nothing had changed. They instantly fell back into being best friends and brothers, and they're clearly thrilled that it'll be that way for the rest of their lives.