The tiny apartment was covered in filth, and 56 cats had been trapped inside for over two years. But their lives were about to change.
Last September, rescuers from ResQ Charitable Trust and Humane Society International (HSI) in India, along with local police, went to investigate a fourth-floor apartment in Pune, India, after receiving complaints from neighbors. Two women had been hoarding cats, and the neighbors had been smelling a terrible odor coming from their apartment.
"The stench from the apartment was so strong that … one could smell the odor even at the ground floor," Neha Panchamiya, founder and president of ResQ Charitable Trust, told The Dodo. "Everyone was completely shocked."
But nothing prepared the rescue team for what was inside the apartment itself.
"There was a minimum of 1 to 4 inches of feces everywhere," Panchamiya said. "One could tell that this apartment had not been cleaned for a very long time because the feces had dried up, and when one would step in it by mistake, the hardened feces surface would break, exposing hundreds of cockroaches. There were insects and pests everywhere."
When the "owners" fed the cats, they just threw food onto the floor.
To make matters worse, the apartment had no air vents or open windows. "Our team had to go out and breathe fresh air because we were unable to cope with the stench of the place," Panchamiya said.
The cats had tried to seek refuge — they'd hidden away in cupboards and on top of shelves and the fridge. A couple cats even tucked themselves inside an old microwave. But there weren't many places for them to go. "They were basically hiding on anything that was above the ground," Panchamiya said.
The severity of the situation made the rescue team even more determined to get the cats out. Over the course of nine hours, everyone worked together to catch all of the cats and move them to a cattery run by ResQ Charitable Trust, where they'd also be examined by a vet team. Sadly, seven of the cats didn't make it, but the vets worked hard to help the others get healthy.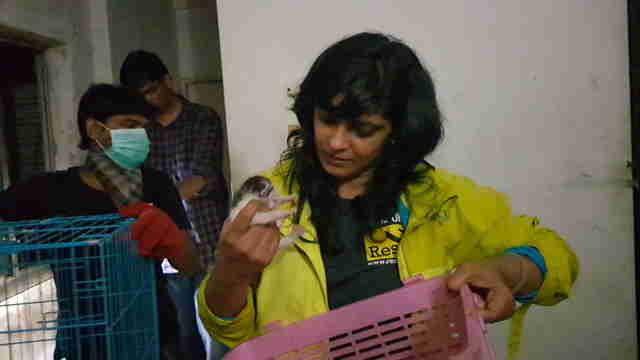 At first, some of the cats weren't sure what to do with all the space inside the cattery, or what to do with the toys and cat beds they now had.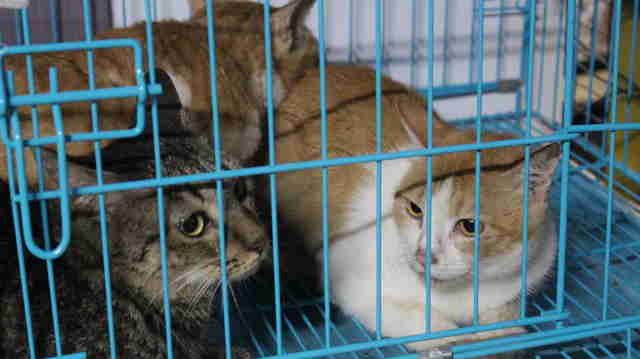 "They were initially scared because they had not seen so much space before," Panchamiya said. "There was this one cat, Spidey … who would just sit on the topmost section of the cattery and not come down."
It took Spidey two months to finally come down from his perch, but he eventually started to trust his caretakers and even began to seek out attention.
An orange and white cat named Scarlet also had an amazing transformation.
"She was in a really bad condition when she first came to us," Panchamiya said. "Her fur was matted badly and she was malnourished. Behavior-wise, she was skittish. But today, she will actively come towards you to initiate play."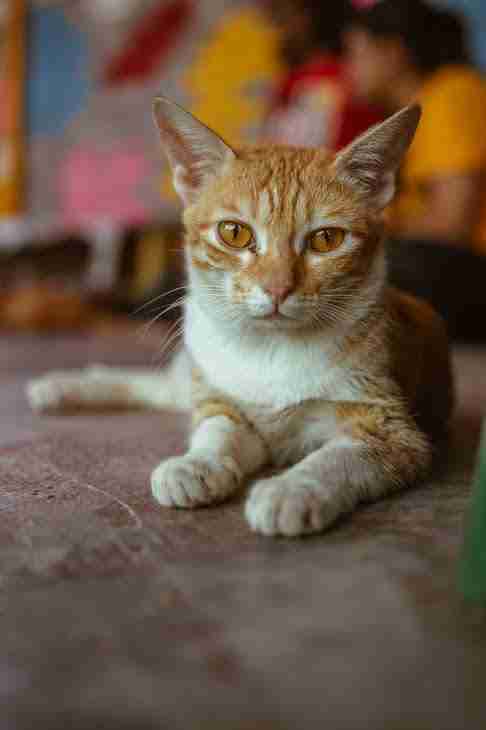 A senior named Dunhill is another cat who drastically changed after being rescued.
"To begin with, she was feral and did not like attention or being touched," Panchamiya said. "But now, when you are sitting on the floor, she will come to you and ask to be pet."
Nearly all of the cats are friendly now, which Panchamiya thinks is remarkable, considering what they went through. "These animals are so adaptable it is mind-boggling," she said. "It is amazing how forgiving these animals are of humans. They are just so trusting and tolerant."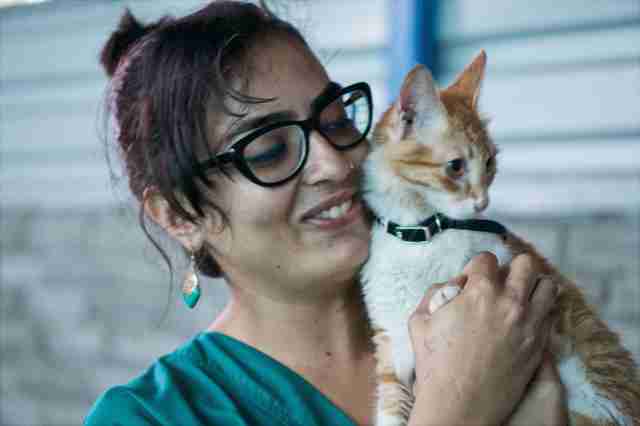 While the rescuers were legally able to remove the cats from the apartment back in September, they had to wait on court permission before they could rehome them — but they finally got this permission this week.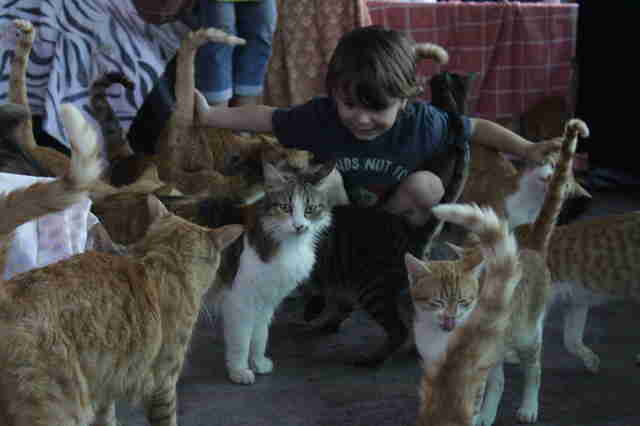 "In a country like ours, it is not so often that you get such a positive response from the courts towards the animals," Panchamiya said. "The fact that the animals have been the ultimate beneficiary in this case is truly remarkable."
Now the team is concentrating on finding the perfect homes for these cats, preferably in India.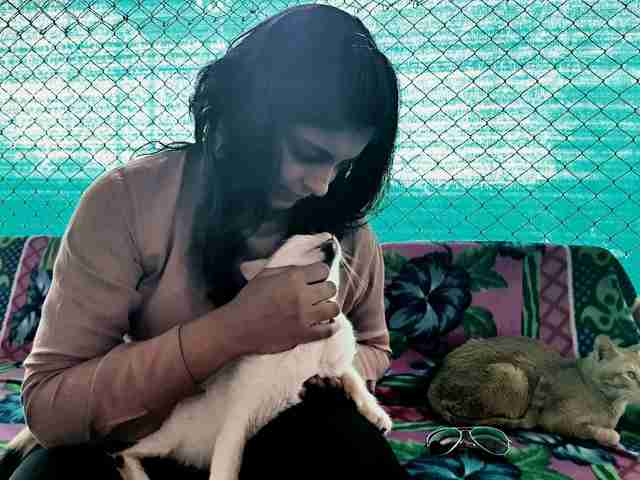 "We are now hoping that these cats are able to find their forever homes and get to experience love and care," Panchamiya said. "For most of us, this rescue experience has by far been an overwhelming one, and we are hoping that all these beautiful felines find a home."