It was just before 7 am on Friday morning when a man and a woman approached a closed New York City animal shelter in lower Manhattan with two cat carriers.
Security camera footage shows the man placing the carriers in front of the closed door of Animal Haven, first one on top of the other, and, on second thought, side by side, so that the cats being abandoned could look at each other from inside their carriers.
An hour later, Animal Haven staff came to the site to open up the shelter for the day — and found two scared cats waiting right there on the sidewalk.
"They appear to be Russian blue mixes and were obviously terrified," Animal Haven wrote.
"Clearly, we were not open and they knew what they were doing," Tiffany Lacey, executive director of Animal Haven, told The Dodo.
While the shelter staff understands that people might get desperate to place their animals when shelters are full, abandoning helpless animals on a city street is not worth the risk. "This is NEVER acceptable and extremely unsafe," Animal Haven said in a statement to The Dodo, "not to mention ILLEGAL. You never know who will pick up the carrier."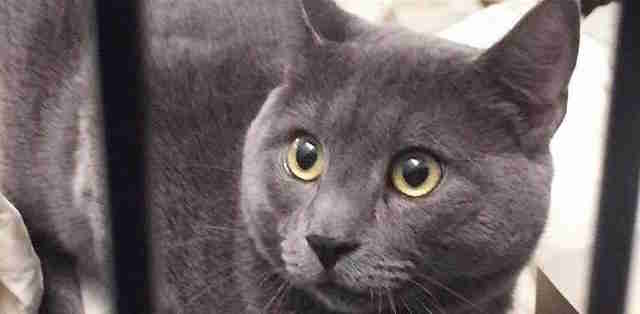 "Someone may take the animal to be used as bait for dogfighting," Animal Haven added. "There is also the risk of them being tortured for 'fun' by some terrible people. If you love your animal at ALL, abandoning them outside any facility without knowing they will be taken in and cared for by the right people is just cruel."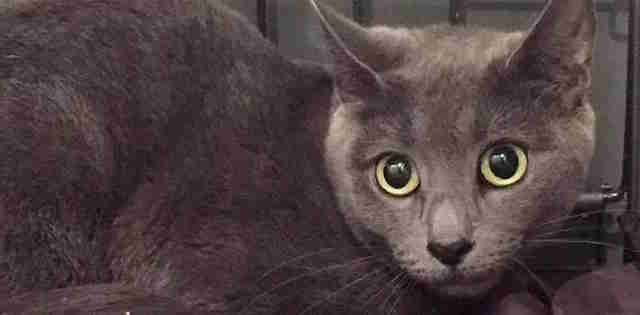 And considering how crowded shelters can be, abandoning animals this way puts an extra strain on already limited space.
Luckily, the two cats are safe. And hopefully they'll have a real forever home soon.
"They're gorgeous," one commenter wrote. "I hope someone adopts them together."