People Couldn't Believe What Someone Left In These Boxes Outside Shelter
They came along just in time — and are making sure they all get forever families.
When staff at the Scottish SPCA's Dunbartonshire Animal Rescue and Rehoming Center arrived at work one morning, they immediately noticed the most concerning sight — three taped-up boxes sitting outside the shelter gate. Afraid they knew exactly what was inside, they quickly opened up the boxes and found five cats, left with no food or water, just waiting for someone to help them. 
Scottish SPCA
The worst part of the whole situation is that one of the boxes was open and empty when staff got there — meaning some of the abandoned cats had escaped, and were now all alone somewhere, fending for themselves.
Scottish SPCA
"To dump any animal in this way is extremely cruel and they would have been exposed to a potential dog or fox attack," Joe McDade, manager of the shelter, said in a press release. "We're appealing to anyone in the area with information as to who may have owned these cats to contact us. All of the cats were wearing blue flea collars so it is likely that the missing ones are too."
The staff have no idea where the missing cats may have gone, but they are looking for them and trying to bring them back to the safety of the shelter.
Scottish SPCA
The five cats that were still in the boxes are all OK, and are now safely in the care of the Scottish SPCA. Though they seem a little nervous and shaken up …
Scottish SPCA
… they also seem relieved to finally be out of the crowded, taped-up boxes and into the arms of the loving shelter staff.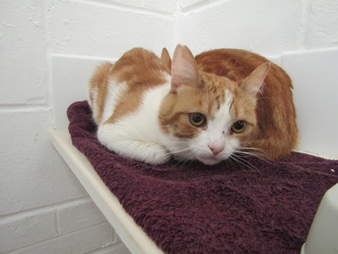 Scottish SPCA
"We'll continue to look after these cats until we can find them the home they deserve," McDade said.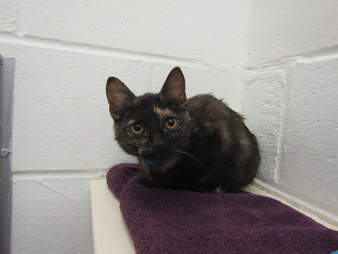 Scottish SPCA
Anyone with any information about the missing cats or who could have dumped the cats should contact the Scottish SPCA at 03000 999 999.
If you're interested in adopting one of the box cats, you can
contact the Scottish SPCA
for more information.