Kitten Who Wouldn't Stop Crying Was Trying To Tell His Rescuer Something
"I originally thought he was meowing because he wanted attention and to be by us, but then I realized ... "
When Alana Hadley, of Sturgeon Bay, Wisconsin, arrived home with her new rescue kitten, Ares, she was excited to help him settle into his new life — but Ares seemed hesitant.
The 4-month-old kitten had come from the Wisconsin Humane Society's Door County Campus. It's a fair assumption that a homeless cat would be happy to be welcomed to his forever home for the first time. But something was obviously bothering Ares. He would not stop meowing no matter what Hadley did.
"I originally thought he was meowing because he wanted attention and to be by us," Hadley told The Dodo. In addition to a lot of snuggling and attention, she tried giving Ares stuffed animals to help comfort him.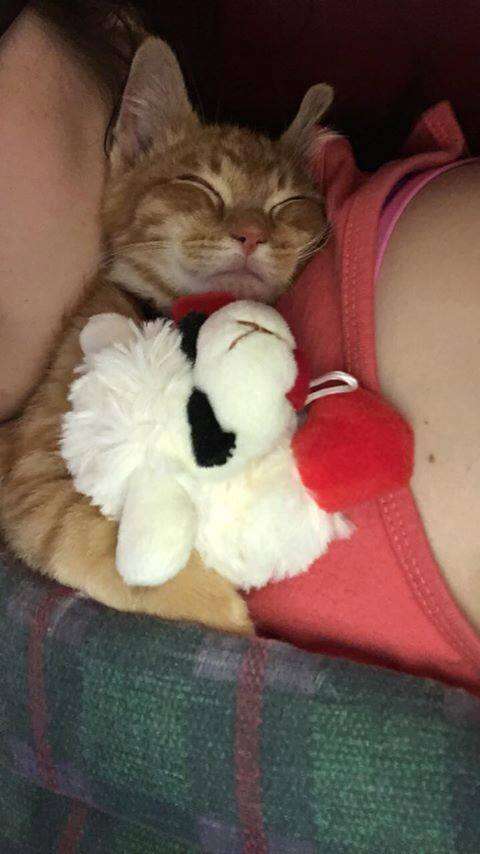 But no matter what Hadley did, Ares would eventually start howling again. And Hadley had a hunch about what was really wrong.
"I realized it's probably because he was never away from his sister and wanted her," Hadley said.
Ares had come into the shelter as a stray at the end of December with his sister, Aphrodite, a gray tabby.
When Hadley had gone to the shelter she had been interested in adopting both kittens, but someone had already put in an application to adopt Aphrodite. So Hadley had only been able to take Ares home.
But Hadley told the shelter the night of Ares' adoption just how upset he was. "He has been almost nonstop meowing until he goes to sleep and then meows again when he's awake," she said. "We think he misses his sister and is grieving being taken away from her."
But luck was on Ares and Aphrodite's side — Aphrodite's adoption ended up falling through. And Hadley knew exactly what she had to do.
Even though Hadley has a baby on the way, and already has a dog, she just could not deny Ares the only thing that would make his forever home truly perfect — his sister.
So she adopted both of them.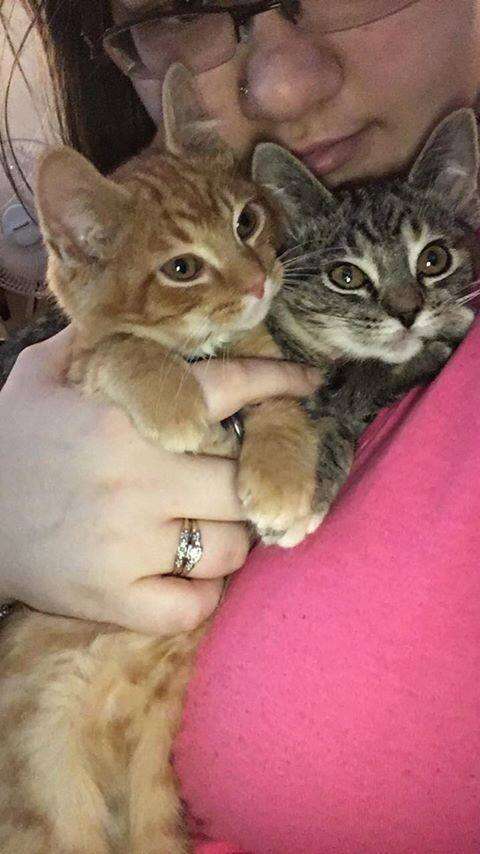 Ares and Aphrodite are now loving their new home. They are currently spending much of their time in the room that will become the baby's nursery. And when they aren't playing together, they're snuggling together — or sneaking up on the dog, Sisko.
"Even if they can see each other they don't like not being right next to each other," Hadley said.
Thanks to Hadley, Ares and Aphrodite will never have to be far apart.
You can help the Wisconsin Humane Society save more kittens like Ares and Aphrodite by
making a donation
.
Thinking about adopting? Then meet Dodo Adoptbot, an interactive guide for new pet parents. Get started on
Facebook Messenger
or text HOME to 38349.