Cat With Sensitive Eyes Wears Special Sunglasses Wherever She Goes
"She also is quite in tune to people who themselves have different needs."
When Bagel's mom, Karen McGill, adopted her when she was 2 months old, she did not realize at first just how many issues Bagel had. Bagel was born without eyelids and needed three surgeries during her first year of life. Her mom puts eye drops into her eyes twice a day, and has to keep a close watch on the state of her eyes in general. Bagel also has numerous allergies and is unable to regulate her body temperature — and yet, none of these issues slow her down even a little bit.
From the moment she adopted her, McGill could tell Bagel was special. She's always been the sweetest, most outgoing cat, and desperately wants to accompany her mom everywhere she goes. Bagel's eyes are very sensitive due to her lack of eyelids, which made leaving the house with her seem impossible at first, until McGill had an idea.
Instead of making Bagel stay inside all the time, she got Bagel special sunglasses to wear while she's outside — which not only help protect her eyes, but also make her the cutest, most fashionable adventure cat in the world.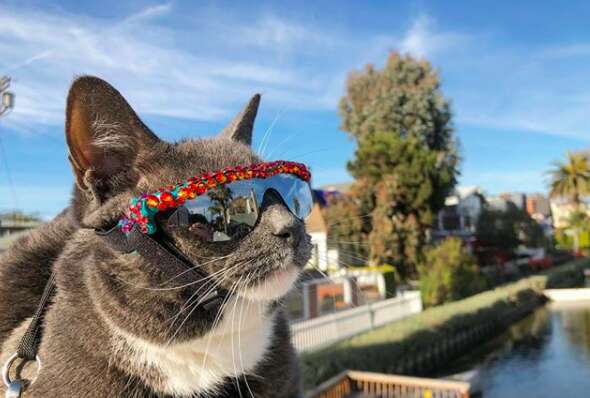 "People usually laugh when they see her in her sunglasses," McGill told The Dodo. "They think it's really cool, but then I explain why she has to wear them and then they tell me that they just thought she was being fashionable."
Despite her numerous health issues, Bagel doesn't seem to have any idea that she's any different, and has yet to meet an adventure that she hasn't loved. She and her mom used to live on a boat on Venice Beach, which involved lots of walks along the beach and playing in the sand. She also loves riding in baby swings at the park …
… riding the subway in NYC …
… going swimming with her dog friends …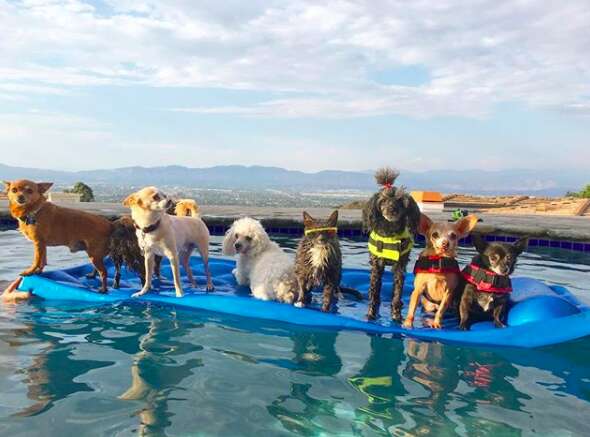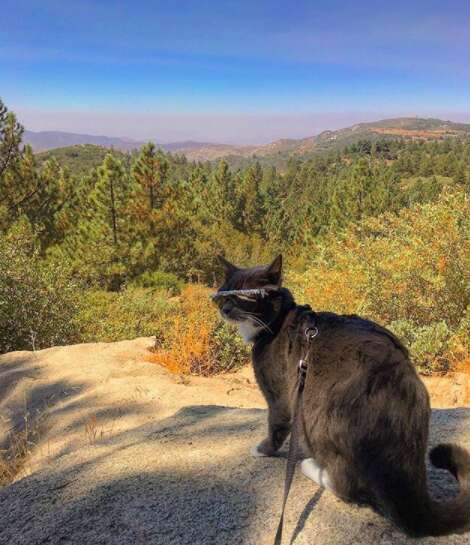 … riding in her stroller …
… and, of course, getting to meet lots of different people along the way.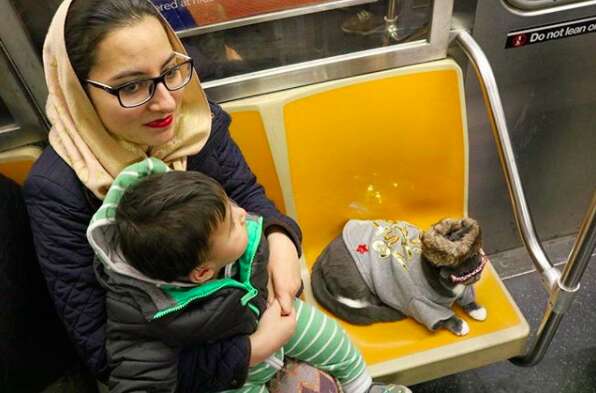 "Bagel loves to meet people of all ages and get kisses as well as snuggles from them," McGill said. "She also is quite in tune to people who themselves have different needs. I've seen it time and time again when she gravitates towards certain people."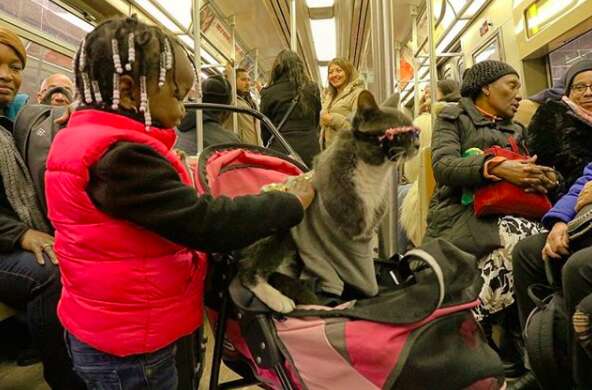 Bagel has grown accustomed to being loved and fussed over while out on her many different adventures. She knows she's fabulous, and has therefore developed some strong opinions, which she definitely isn't afraid to share.
"Bagel is truly the ultimate diva," McGill said. "She must have her own seat wherever we are, and especially when riding on the NYC subway. If she knows that her stroller is around, there's no way that she'll walk on her leash."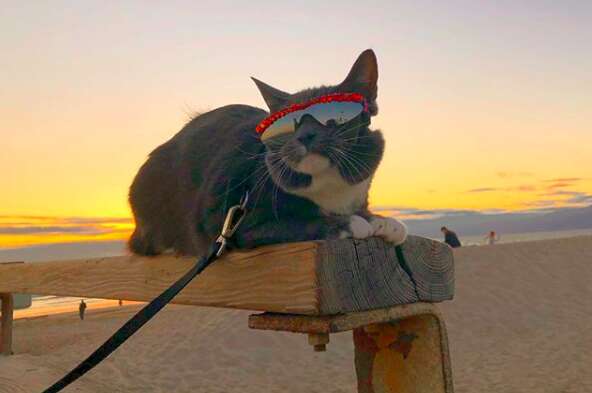 Bagel has never once let her differences slow her down at all, and is teaching the world that just because you're a little different, doesn't mean you're not capable of doing anything you want to.