In February 2017, a woman was walking to work in Phuket, Thailand, when she heard a tortured meow. She stopped and looked around, searching for the source of the meow. Eventually, she found it — a cat was lying in the shallow water of a flooded rice field.
The cat was in horrible shape. She had some kind of skin condition, and her body was covered in painful sores. She was also extremely lethargic.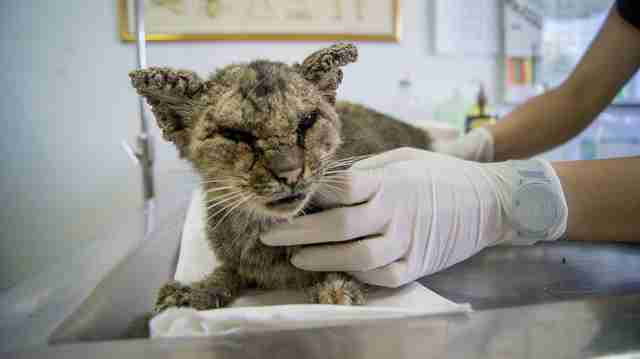 Luckily for the cat, the woman worked for Soi Dog Foundation, a group that rescues dogs and cats in Phuket. So the woman scooped up the cat and took her to the organization's clinic, where the vet team started helping her.
"She was very depressed and appeared to have given up," Maeve Henry, a spokesperson for Soi Dog Foundation, told The Dodo. "At first our vets struggled to get her to eat, and she was very dehydrated."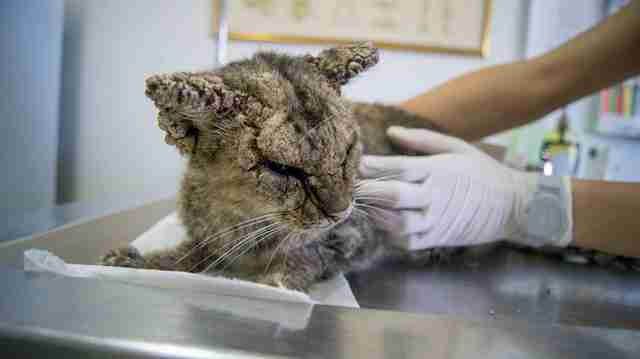 But the vet team didn't give up on the cat, whom they named Rose.
"She was given medication for her skin problems, along with antibiotics," Henry said. "Her ears were cleaned as they were very dirty, and she had little scabs from where she'd been scratching, so these were cleaned with antiseptic medication. Very quickly after she was started on medical treatment, she got her appetite back."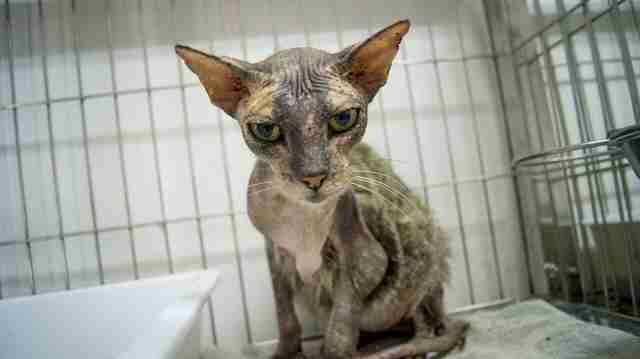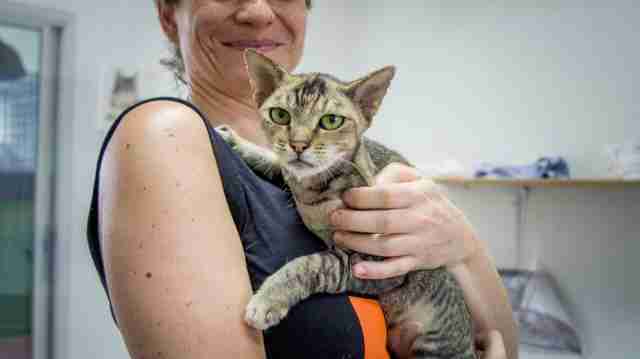 "As she understood she was being helped, she started to trust us," Henry said. "This helped her to relax at our shelter."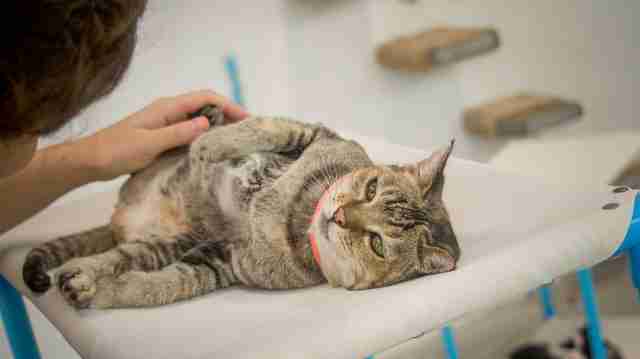 Two months later, Rose had made a full recovery — and she looked like a completely different cat. And in May 2017, Rose found a forever home with an ex-pat living in Thailand.
Rose's new owner, René Carnieletto, renamed her Mukki.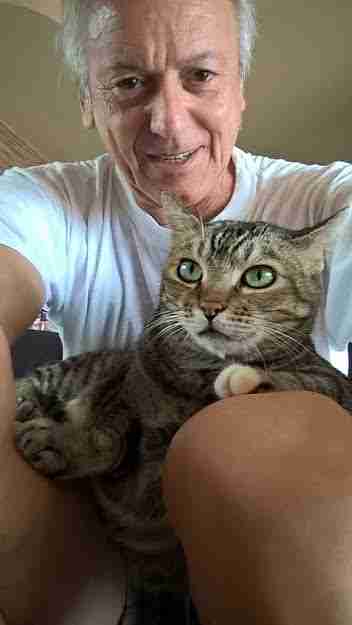 "She is a sweetheart," Carnieletto told The Dodo. "At night, she always sleeps close to my legs. If I go out, she complains very loudly when I come back, and she likes to be caressed for a while as compensation."
Henry, along with the rest of the team at Soi Dog Foundation, is delighted that Mukki found a home with someone who adores her.
"We were always hopeful for Rose," Henry said. "We see thousands of animals like her every year, and with the right treatment and lots of TLC, they can and do make an extraordinary recovery."