Cat With The Grumpiest Face Makes Everyone At Shelter Fall In Love With Him
Now he needs a forever family who will love him — grumpiness and all 💕😾💕
Saul was found in mid-October wandering along a street in London in the rain, clearly injured and in need of help. A man spotted him and quickly contacted the RSPCA, which sent an animal collection officer out to rescue Saul and take him straight to the RSPCA's Putney Animal Hospital.
"He was in a very sorry state ... and had discharge coming from his eyes and nose and looked very poorly indeed," Caroline Allen, London veterinary director for the RSPCA, said in a press release. "We believe he was involved in a road traffic accident as we found he had injured his jaw, teeth and one eye."
Saul was very sick and looked beat up when he arrived at the hospital, and everyone's first priority was getting him medicated and treated as quickly as possible. As the staff cared for Saul and he slowly began to heal, they suddenly noticed something incredibly unique about him.
No matter what kind of mood he's in or how he's feeling, Saul always has the grumpiest face.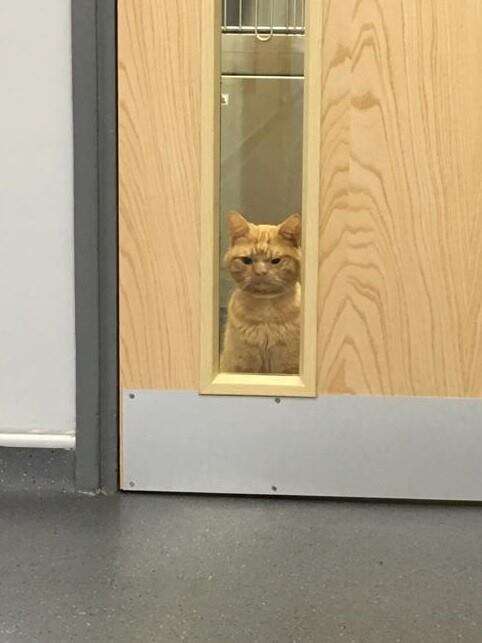 Staff at the hospital are unsure if Saul's grumpy face is due to his past injuries or just something he was born with, but regardless, it's clear that his constantly grumpy expression is there to stay. As everyone got to know Saul better, he revealed himself to be the sweetest, most affectionate cat around — but you would never be able to guess that based on his face.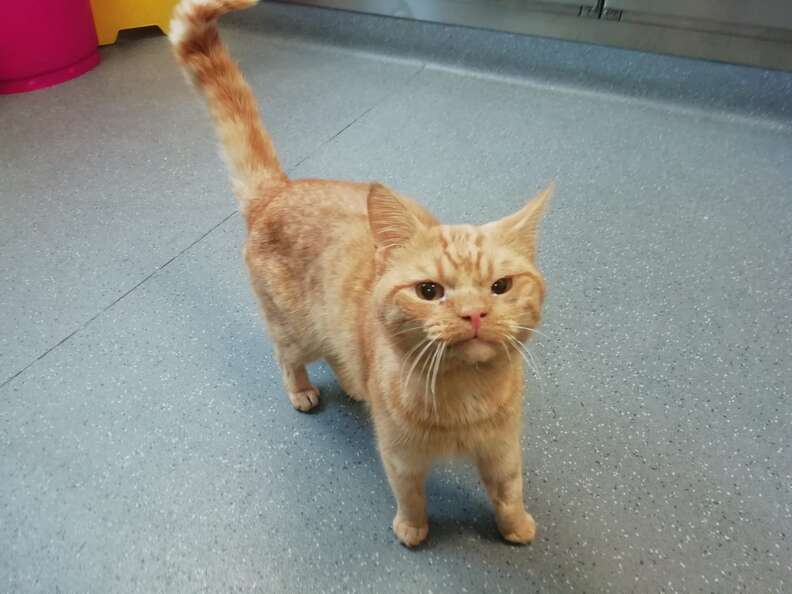 Whether he's all cuddled up with one of his friends …
… or just happily observing what's going on around him, Saul's face stays perpetually grumpy …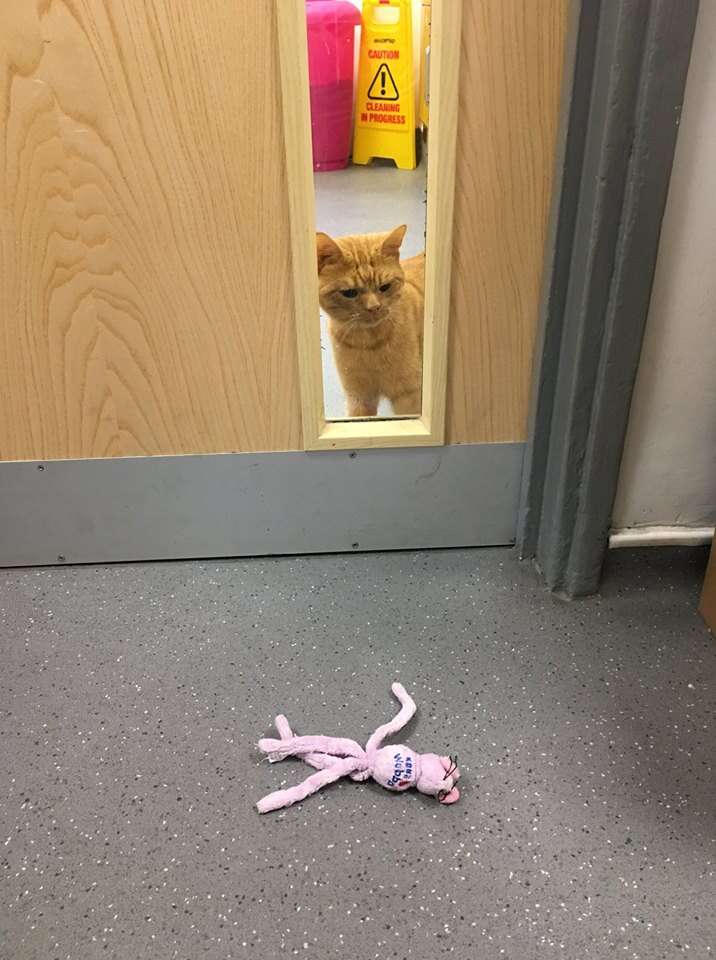 … and sometimes he even likes to stick his tongue out at people, just to add to his sassy persona.
"Despite his constant scowl, Saul's actually really sweet and friendly," Allen said. "He's recovering really well from his injuries and we hope he will soon be ready to move to our cattery at Southall to find a new home as we don't rehome directly from the hospital."
Everyone at the hospital has quickly fallen in love with Saul and his unique look, and once he's all healed and ready to be put up for adoption, they know it won't be long before the perfect family falls in love with him, too.
"We're sure someone will fall in love with this glum-looking puss," Allen said. "In fact, we think he could be a bit of a star. We're sure he'd give Grumpy Cat a run for his money — that's why we're affectionately nicknaming him Grumpy Cat 2.0!"
If you're interested in adopting Saul, you can
contact the RSPCA
for more information.