Cat Waits Patiently As Grandma Mends His Favorite Toy
"He was just super into what she was doing" ❤️️
When Lucas was just a kitten, he fell in love with a stuffed leopard about his same size. Four years later, Lucas has grown, but he's never grown out of loving his favorite toy.

"I got the toy from my local zoo, along with a few other stuffed animals," Alana, Lucas' mom, told The Dodo. "He usually leaves my stuffed animals alone, but he wouldn't leave this one alone."
The toy has gotten a bit raggedy with age, but Lucas doesn't seem to mind. There's something special about the leopard — it's Lucas' little buddy, his security blanket.

"He just would go crazy for this one," Alana, who asked that her last name not be included, said. "I'd find it in all sorts of weird places all covered in cat spit."

Last year, Alana's grandmother moved in with the family and immediately fell in love with Lucas. She noticed the state of the cat's leopard — stuffing coming out, fur tattered — and decided to breathe some life back into it.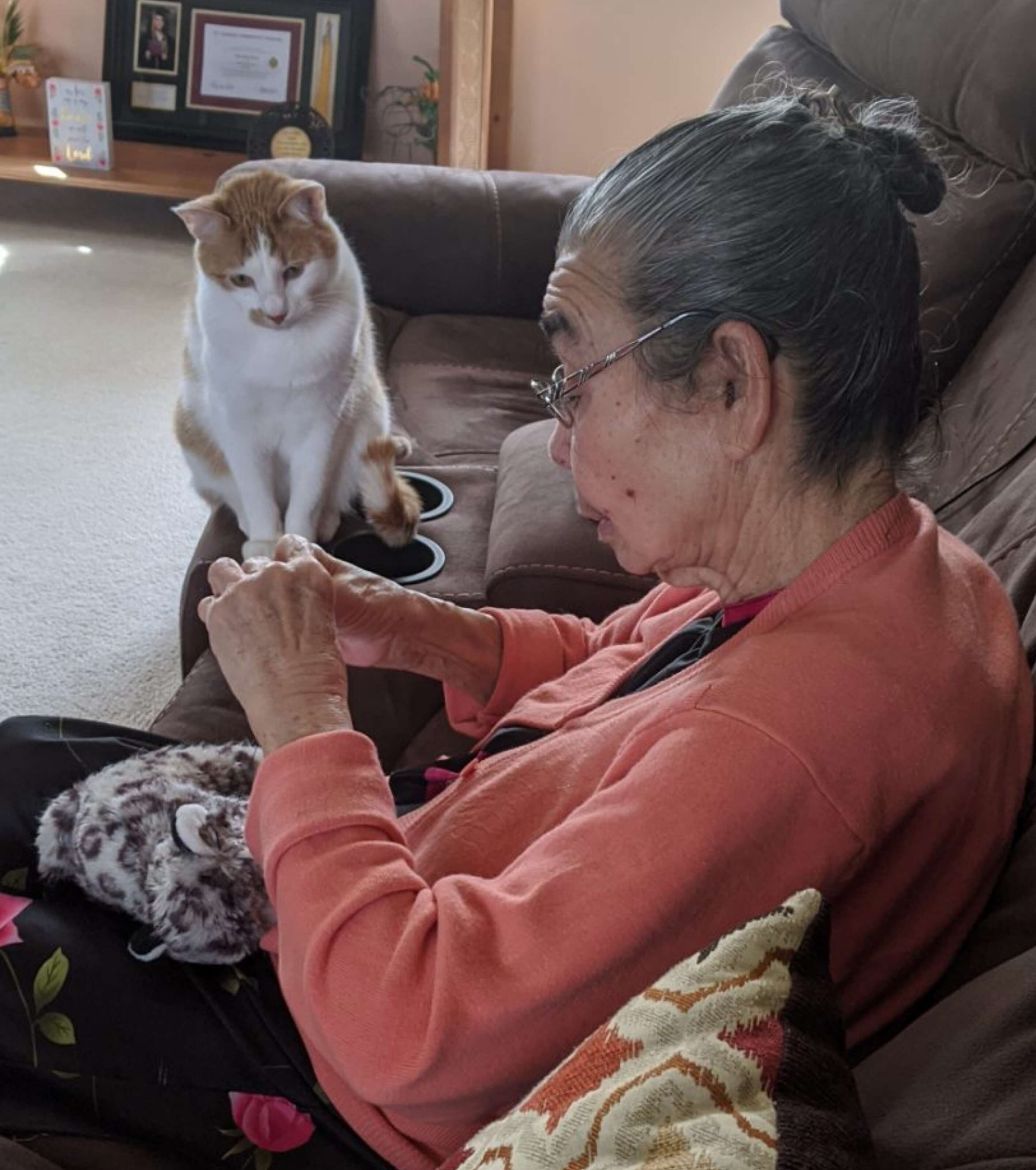 "He's had this toy for probably four years, and it ripped because of wear and tear," Alana said. "My grandma moved in with us last year, and really loves Lucas. [She] saw that his favorite toy was ripped, so she sewed it back together for him."

Lucas was entranced by the needle and thread moving through his toy and sat patiently as Grandma performed surgery on his friend.
"He watched the whole time," Alana said. "He was just super into what she was doing."

When Lucas' grandma was done, she returned the toy to the cat, good as new — and it was clear he was thrilled with the results. Thanks to her sweet gesture, Lucas can play with his favorite toy for years to come.

"Lucas was very happy!" Alana said.