Cat Has Watched 92 Other Cats Get Adopted — But She's Still Waiting
"Pearl has clearly been affected by what happened to her, but she has grown so much in confidence."
Pearl and her friend Topaz were found abandoned outside a local vet office with three kittens back in February. All five cats were taken to the RSPCA's Stapeley Grange Cattery to wait for their forever families to come and find them. Topaz and the three kittens have all since gone on to find homes — but sadly, Pearl was left behind, and is still waiting.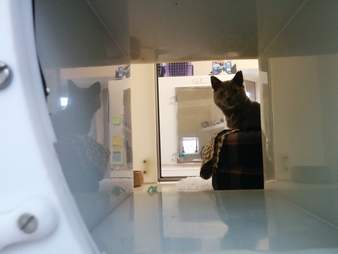 RSPCA
When Pearl first arrived at the shelter, she was absolutely terrified of people, and refused to go near anyone. Over time, though, the 3-year-old cat has slowly started to trust the people around her, and is learning to appreciate attention and affection more and more each day.
"Pearl has clearly been affected by what happened to her, but she has grown so much in confidence since February," Lee Stewart, manager of the cattery, said in a press release. "Pearl may never be that cat that constantly wants attention but she will still be able to give a lot of love to someone."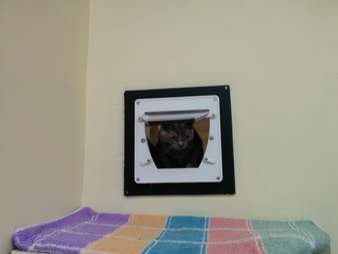 RSPCA
Pearl has now been at the shelter for around 200 days, and in that time she's watched 92 other cats and kittens find their forever homes, while she sits and waits. Despite her timid start, Pearl is now incredibly sweet and playful with the shelter staff, and none of them can figure out why she's still without a home. She's a little less cuddly than some of the other cats, but she has so much personality, and would make the best addition to any lucky family.
RSPCA
"It is really difficult to say why she is still with us, as she is a lovely cat who has already been through so much," Stewart said. "She has been with us the longest out of all our cats and we are desperate to find her a home."
RSPCA
Pearl would likely do best in a family of experienced cat owners who have a lot of patience, and understand that she's been through a lot and may need a little space sometimes. She also needs to be the only pet in her home, and would do best in an adult-only household. Despite being nervous sometimes, Pearl still has so much love to give, and deserves to finally find the right home to spend the rest of her days in.
"She's so playful and quirky with the team and it is such a shame that she is not settled into a new home yet," Stewart said.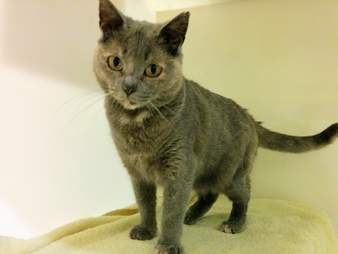 RSPCA
If you're interested in adopting Pearl, you can contact the RSPCA for more information.