Cat Doesn't Understand Why She Can't Knock Down Very Strange 'Tree'
She keeps trying 😂
Pepper has always been an extremely playful cat, and will turn almost anything into a toy or a game if she can — which has made decorating the house for the holidays a little difficult.
"Pepper loves to jump high and onto anything she thinks she can get to," Mikaela O'Neill, Pepper's mom, told The Dodo. "This means no ornaments on high shelves, and definitely no Christmas trees."
O'Neill still wanted to find a way to decorate the house in a festive way, though, so when she came across a Christmas tree tapestry, she thought it would be the perfect solution. At first, Pepper admired the wall hanging from afar — until she realized there was totally a way she could play with this thing, too.
"Two Christmases in and she now knows it's a great game," O'Neill said.
Pepper now spends a lot of her holiday season examining the tree …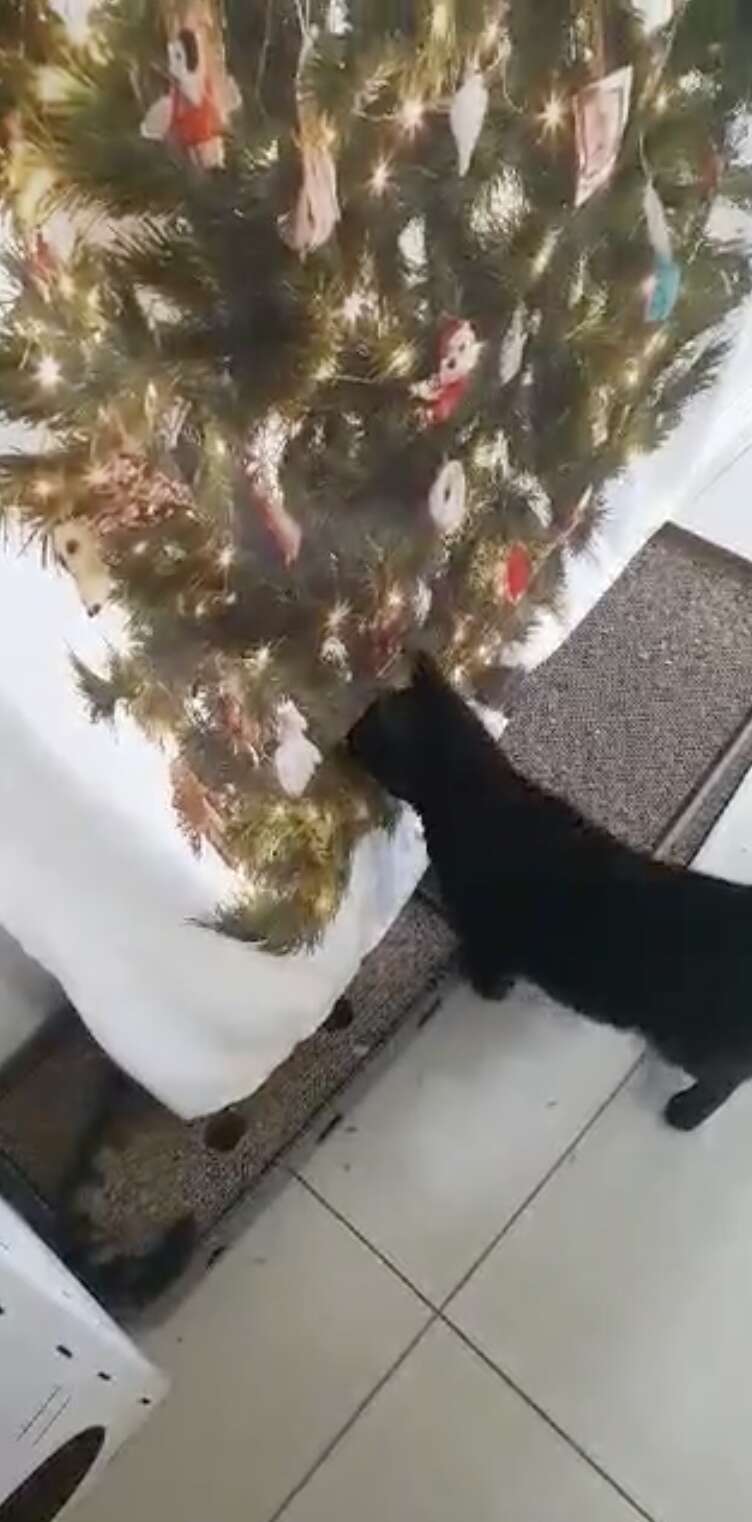 … and ultimately, trying to knock it down.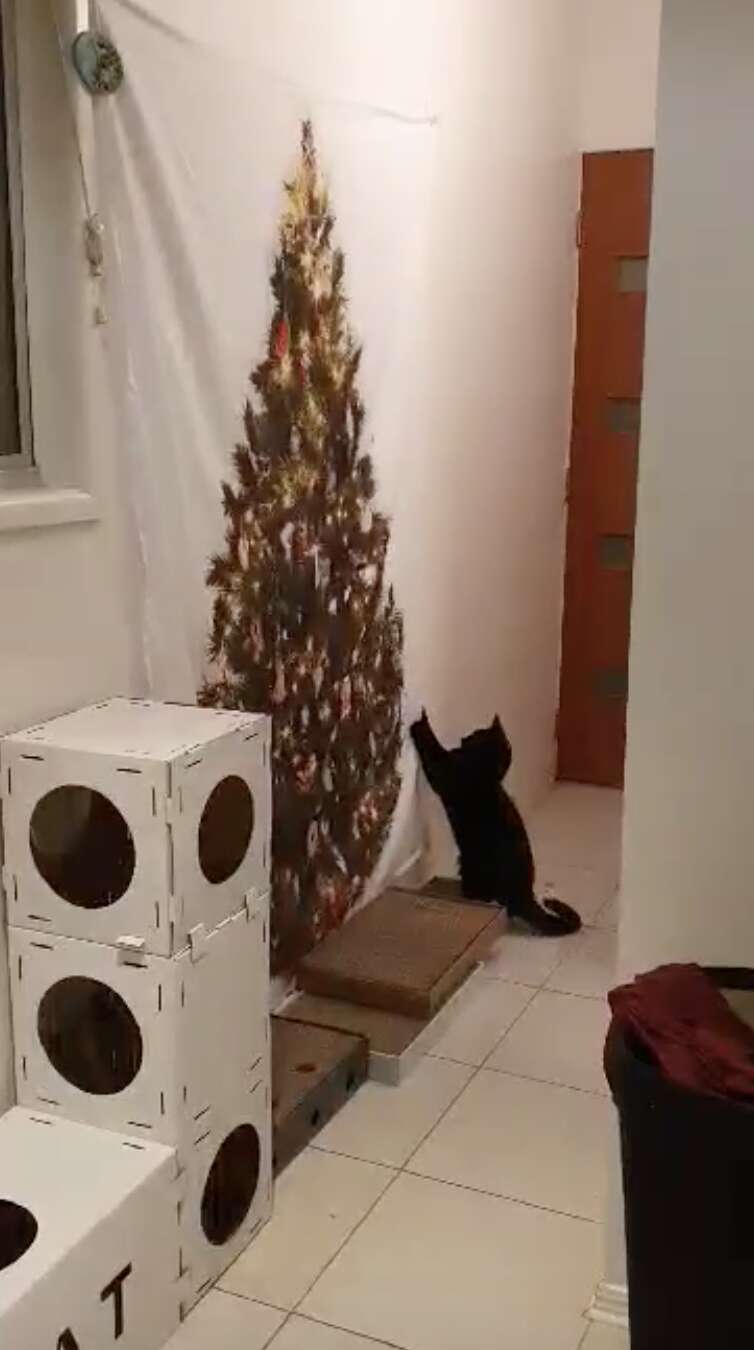 For the most part, she's unsuccessful in her attempts to knock down the "tree," but occasionally, she and her brother succeed.
"I also have another cat, Soda Pop, who also loves to play with and behind the canvas," O'Neill said. "Last year I had it fixed to the wall differently and several times they succeeded in knocking it down. This year I've learned how to beat them (mostly)."
As it turns out, no tree is really safe from Pepper and her antics — not even one that hangs from the wall.