Cat Takes Bite Out Of Every Single Tortilla In Pack When Mom Isn't Looking
"It is his life mission to eat human food."
Cowboy was taken in by Fishtails Animal Rescue in Philadelphia when he was just a kitten. When he came down with an upper respiratory infection, Cat Keegan, who volunteers with the rescue, decided to foster him while he healed — and quickly realized the kitten had become a foster fail.
Keegan has three other cats besides Cowboy, including some special needs rescues, and Cowboy is definitely the leader of the pack. He's always getting into things and places he shouldn't, and at this point, his mom has come to expect it.
"He's an expert at causing trouble and he's too smart for his own good," Keegan told The Dodo.
Cowboy's absolute favorite way to cause trouble is by trying to steal food. Whether he's rummaging through the garbage …
… or sneaking around inside the fridge, the mischievous cat is always on a quest to eat things he shouldn't be eating.
"It is his life mission to eat human food," Keegan said. "I often have to put him in a separate room just so I can cook and eat. He even tries to sneak bites from the other end of a burrito or slice of pizza. He'll lick a bowl of pasta sauce clean if he can get to it."
Along with her rescue work, Keegan is also a vet tech at a 24/7 hospital, so she's pretty skilled at keeping up with Cowboy's antics — but sometimes, he's just too quick.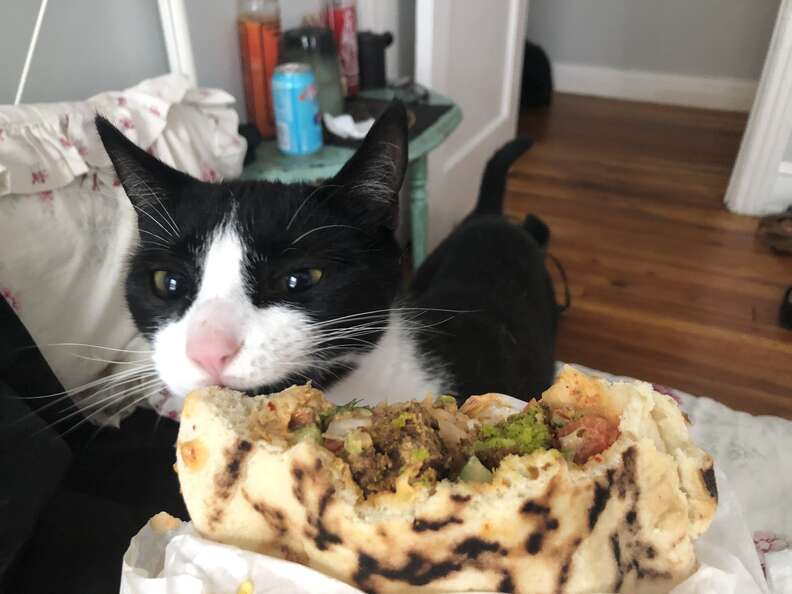 Keegan had returned home from the store recently, and put all the groceries in the kitchen before running to the bathroom. She was only out of the room for a minute …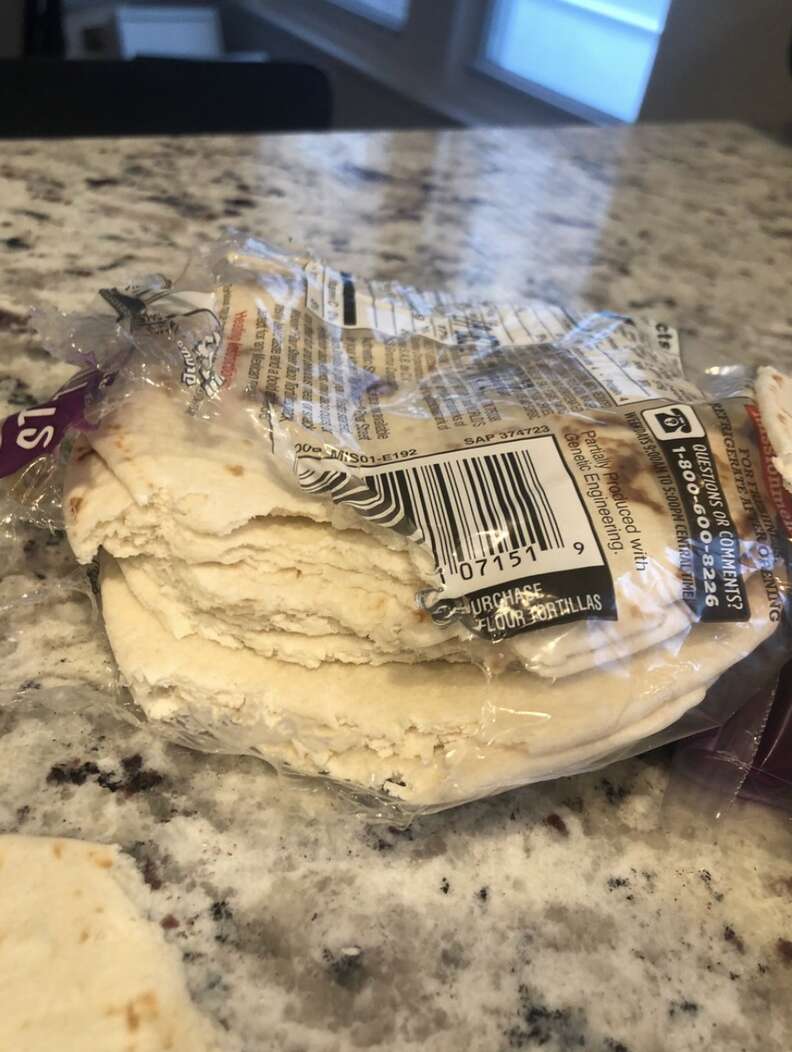 … but for Cowboy, that was all the time it took to dig through the grocery bags and rip into a pack of tortillas.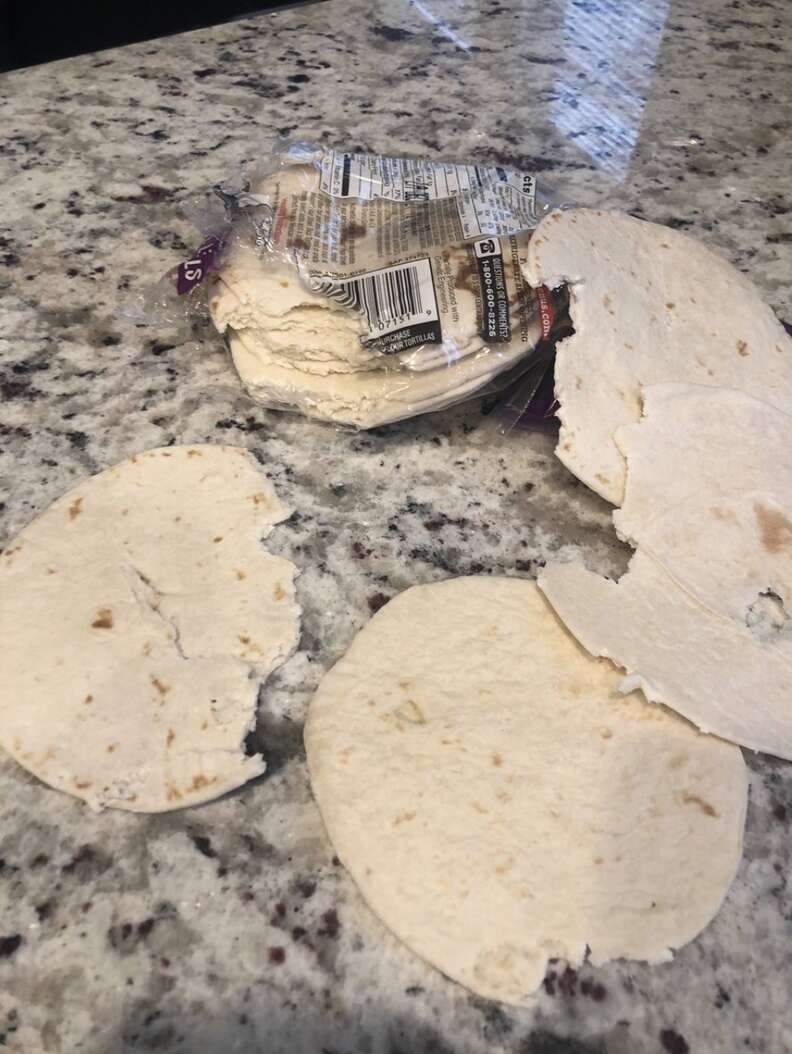 "He took a bite out of every single tortilla in the pack," Keegan said. "20 tortillas."
In under a minute, Cowboy had managed to bite into every single tortilla, and his mom wasn't sure whether she should be mad or impressed.
"He's an expert at this now," Keegan said.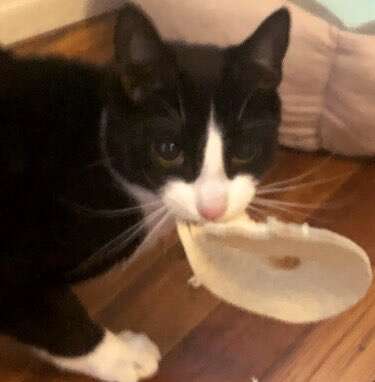 Of course, Cowboy tried to run away with one of the tortillas so he could enjoy it in peace, but his mom managed to get it away from him. Even so, he managed to do plenty of food damage in the tiniest amount of time, and is most likely already plotting his next heist.