Cat Who 'Doesn't Like' His Baby Brother Sneaks Into His Room To Cuddle
"As soon as I saw it I started recording the footage."
Loki has been with his family since he was a kitten and has always loved them so much — but when his parents brought home his baby brother, he wasn't exactly a fan of the new addition.
"He was terrified of my son when we brought him home," Jess Davern, Loki's mom, told The Dodo. "He would jump and run out of the room if he realized the baby was close."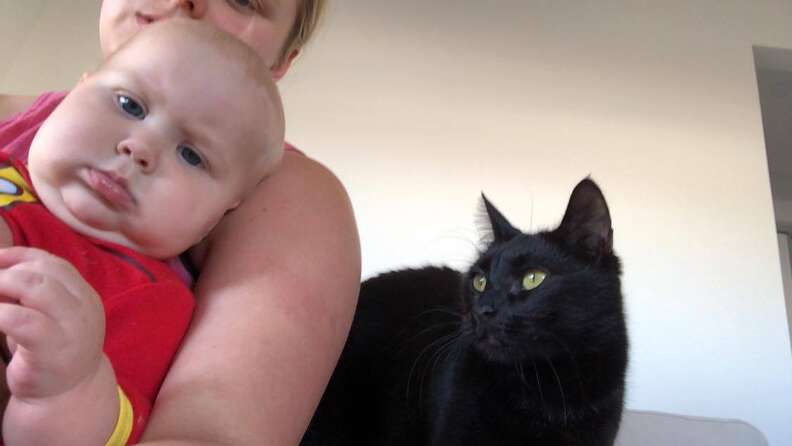 Loki had no idea who this new little human was, and although after a while he got used to the baby being around, his parents weren't sure if the pair would ever be close.
One morning recently, Davern looked over at the baby monitor, preparing to go and get her son ready for the day …
… and was shocked to see Loki hanging out in her son's bed.
Loki was rubbing up against his baby brother and showing him lots of affection, and his mom was delighted to see that Loki does love his little brother after all.
"I was super surprised," Davern said. "Normally it's me he does that to in the morning."
It turns out that Loki does love his little brother — he just doesn't always know how to show it. But when the two of them were alone, just hanging out on a lazy morning, it suddenly wasn't hard at all, and Davern really hopes she'll be able to catch more adorable moments on the monitor again soon.
"As soon as I saw it I started recording the footage," Davern said.
Loki still may pretend he isn't a fan of his baby brother when his parents are around — but now everyone knows the truth, and their parents hope the pair are destined to be best friends eventually.