Cats Wouldn't Stop Fighting Over Doll Bed — So They Each Got One
They reallyyy hate sharing.
When Ryoko Komine first bought a doll bed from Ikea for her four cats, she didn't think it would be a big deal — until three of them immediately fell in love with it.
"Snowball thinks he is a human so he only uses human furniture," Komine told The Dodo.
For Duke, Coco and Mini, though, the cozy little bed was everything to them, and their everyday routine quickly turned into a battle of who got to use the bed the most. They were constantly fighting over it, and their mom had no idea that such a simple thing would end up causing so much commotion.
Komine didn't want her cats fighting all the time, but she also didn't want to take the bed away because they clearly loved it so much — so instead, she bought two more identical Ikea doll beds for a total of three, one for each cat.
At first, she thought it would be cute to push the three beds together …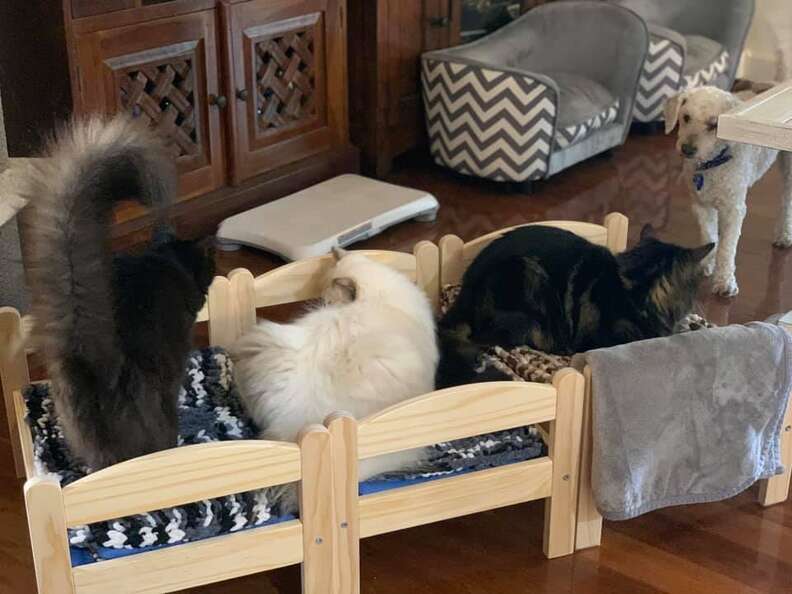 … but then that turned into a battle for control over the whole giant bed.
She couldn't find enough separate places for the beds, though, so finally she decided to mount the beds to the wall, giving each cat their own unique space …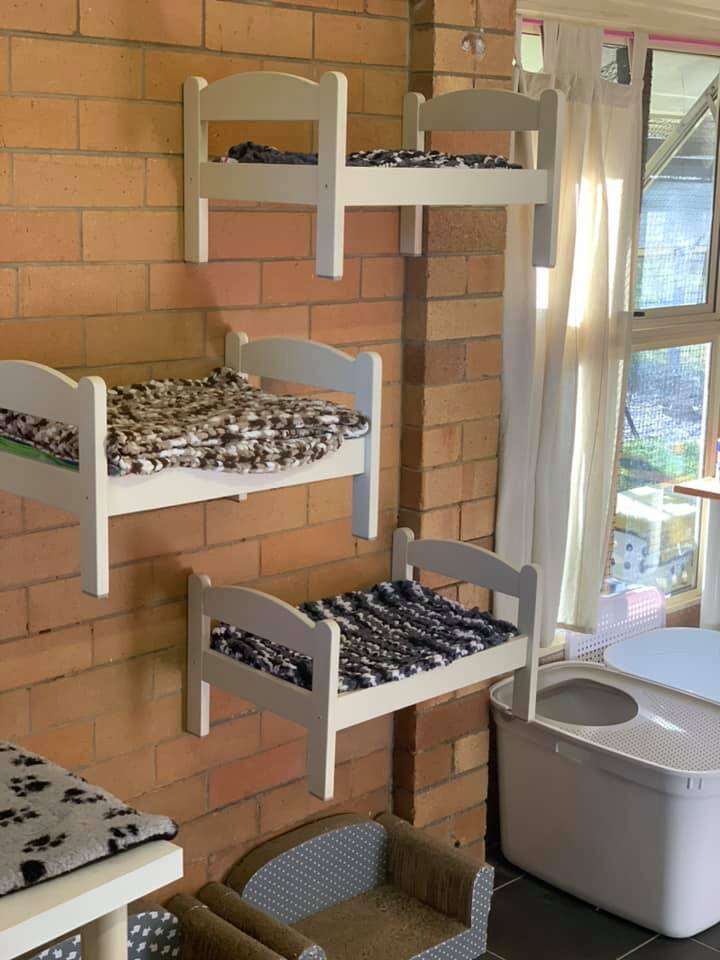 Duke, Coco and Mini love being able to hop up and down from bed to bed, and now they totally respect each other's boundaries when it comes to claiming a bed. They each enjoy having their own space, and their mom just loves seeing them so content and all getting along.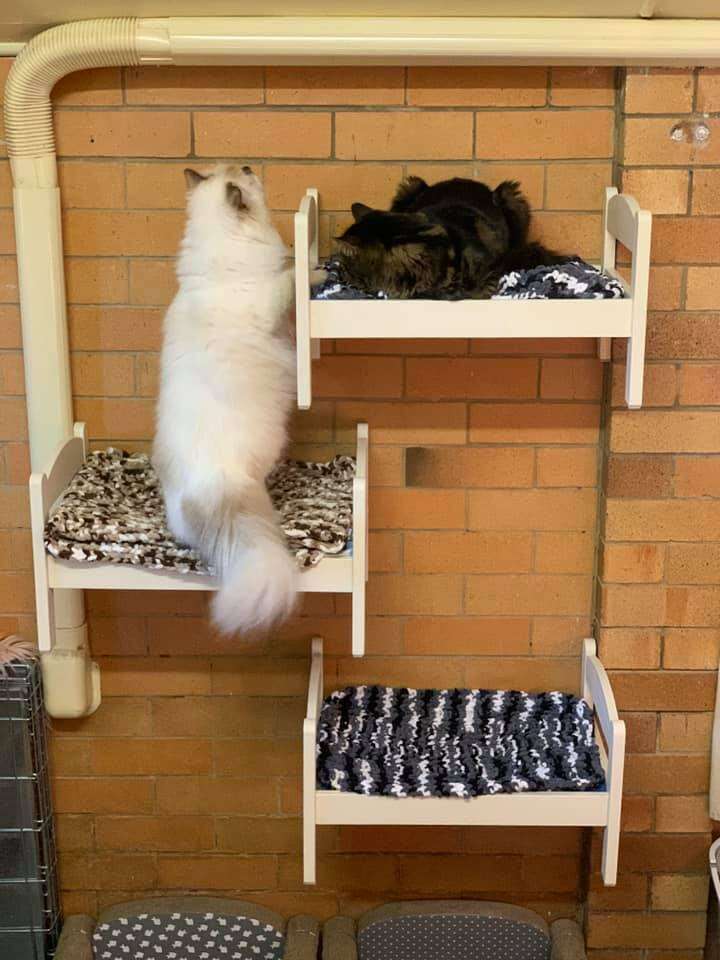 "I think they are happy with their new placing," Komine said.