Cat Is Horrified To See Someone Else Received The Gift She Wanted
"She looked so shook."
She fits? She sits?! How dare she.
That was the reaction of one horrified cat named Cloppy upon discovering that someone else had been given — and was now making full use of — the one thing that she desired most: a box.
Worst of all, it's not like the recipient had ever shown much interest in boxes before. Not like Cloppy, anyway.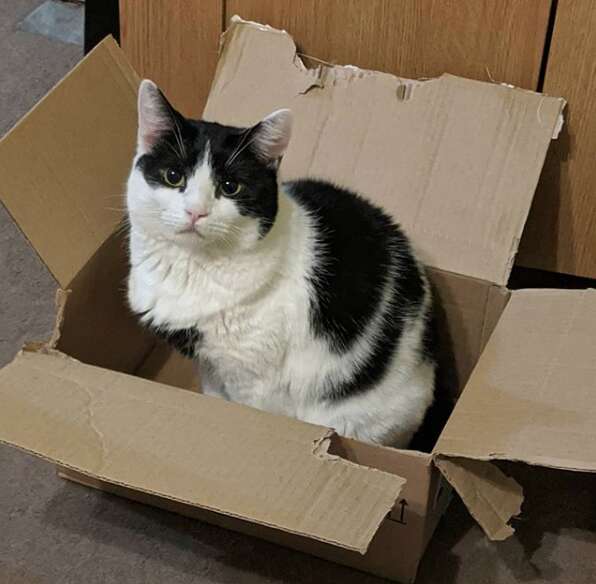 It all began the other day when Tracy King dropped by her sister's house to help pack up some gifts for shipping. One of the boxes they had on hand was particularly large, so King thought it would be funny to have her sister sit inside it for a photo. And she did.
Well, it was at that moment that Cloppy walked in.
"Cloppy was just entering the room and her little face fell," King told The Dodo. "I was laughing so hard I nearly didn't manage to get a photo. She looked so shook."
Everybody knows boxes are Cloppy's thing.
It was like the ultimate snub.
Of course, it had all been a misunderstanding; King and her sister were just kidding around. But the notion that the pristine cardboard castle had been gifted to somebody other than her clearly came as quite a shock to Cloppy.
Fortunately, that didn't last long.
"It had a happy ending," King said. "My sister lifted her inside the box and now she owns it."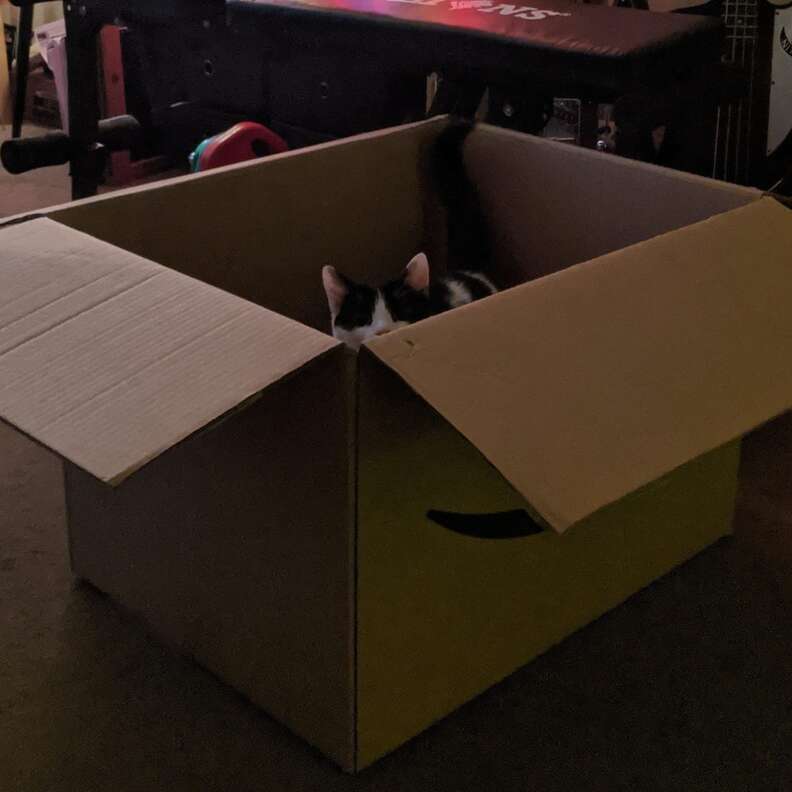 With that, all had been set right — and then some.
For little Cloppy, Christmas came early this year.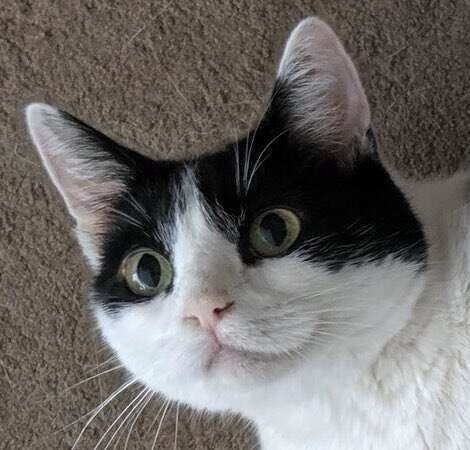 "She was very happy at being put in the box," King said. "She started purring."
Now don't try that again.