Owner Is Shocked After Seeing Her Cat's Surprising New Haircut
"I burst out laughing."
This is Peaches, a very chubby cat with an even bigger personality.
There's always been more to Peaches than meets the eye, but much less so as of late. As you'll see, Peaches recently got a new hairdo that leaves very little to the imagination.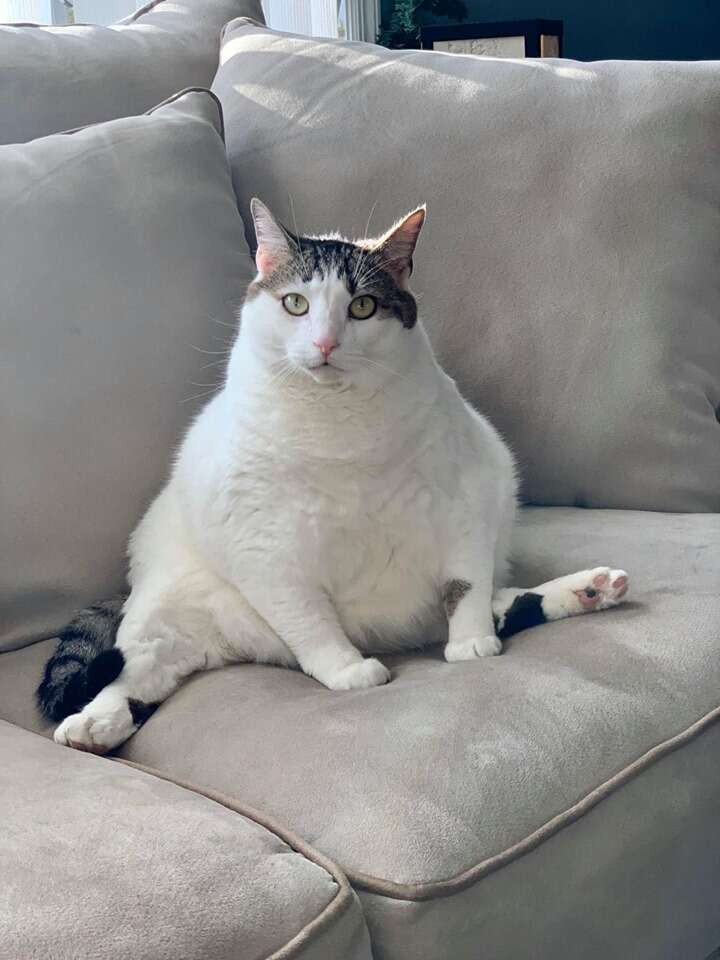 Peaches was a shelter cat who was adopted a few years back by Chrissy Higginson Barnabei's elderly in-laws. Though they loved her dearly, they did spoil her perhaps a bit too much — as evidenced by her waistline.
And with those extra pounds came an unseemly sort of problem.
When it came time to clean herself, there were a few important spots that Peaches could no longer reach.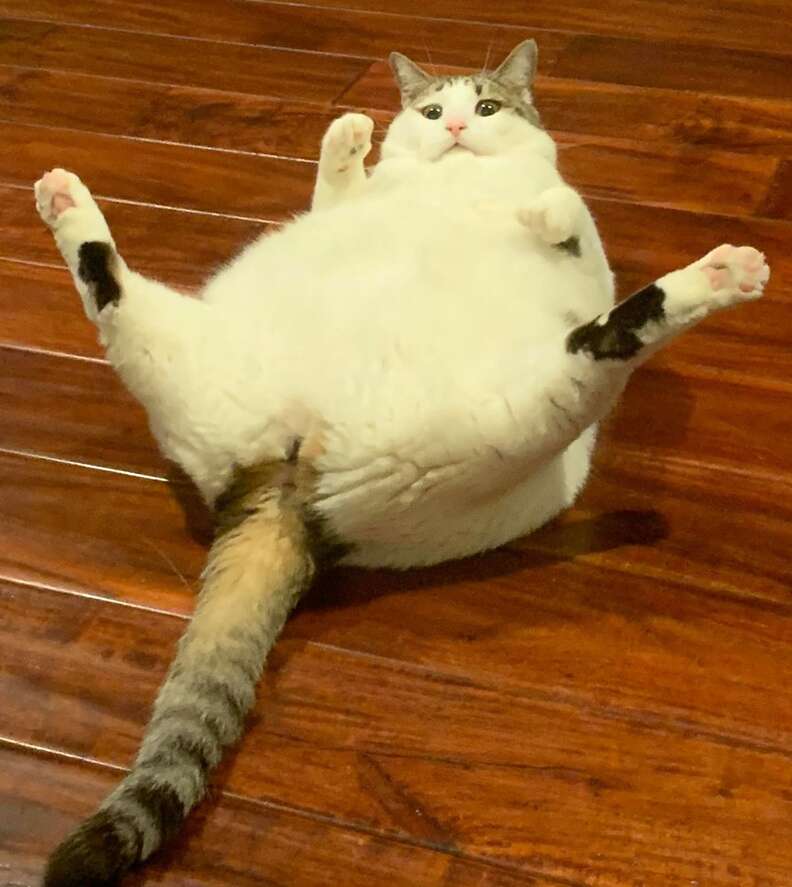 In time, circumstances led to Peaches needing a new home, and thankfully Barnabei's own family was able to take her in. They knew right away that, in order for her to live her best life, she'd need to slim down.
"Since then she's been on diet food and a strict feeding schedule," Barnabei told The Dodo. "[But] unfortunately, because of Peaches' size, she has trouble cleaning herself."
Peaches was uncomfortable being so uncleanly, and hence less willing to get the exercise she needed. With a few well-placed snips, however, that all changed.
During a recent checkup, Peaches' vet recommended she be given a "sanitary cut" to remove the fur around the cat's unreachable rear end. Barnabei gave the OK, not fully realizing just what would be uncovered.
Peaches, it turns out, has a rather prominent tush.
Barnabei wasn't expecting that.
"I burst out laughing once I saw her big pink booty," she said. "I was pretty shocked but couldn't help but laugh."
Was Peaches embarrassed to suddenly be letting it all hang out? Hardly.
"She's totally owning her new look. She is such a diva," Barnabei said. "It has helped her tremendously. She no longer has issues or discomfort. I thought that she would be cold, but she's totally fine."
Now, with her two cheeks to the wind, Peaches is like a whole new cat.
Barnabei decided to share some photos of her cat's new look online, in hopes the idea might help other kitties with similar hygiene difficulties. The post soon went viral, with many commenters taking the suggestion to heart. Others simply marveled:
"Peaches is thicc," one wrote.
"I can't stop looking and laughing!" another added.
"This should be an art exhibit," a third wrote.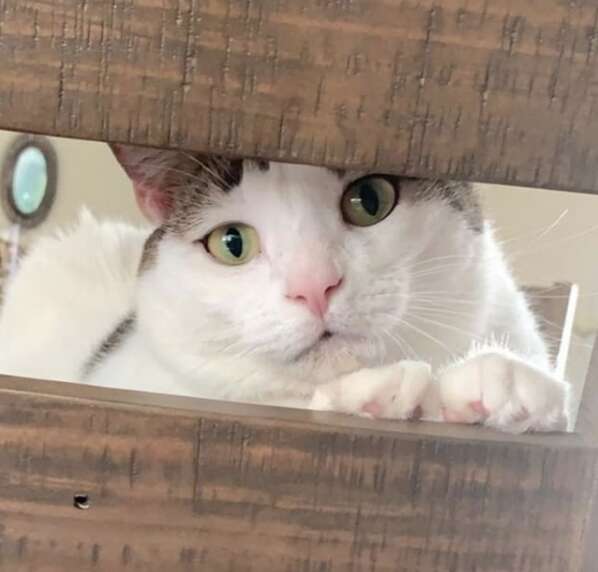 Peaches may be well on her way to internet stardom, but most importantly, her freeing new haircut has added a spring to her step — leading the cat to be more active and burn more calories.
And with that, she's on track to a healthier new self, whereupon her hind end can go back to its naturally furry state.
"Once she loses a few pounds, she'll be able to reach, and then no more sanitary cuts for her," Barnabei said. "Though it is pretty funny to see her pink butt flash by all the time."