This Job Opening On A Greek Island Is Every Cat-Lover's Dream
It's quiet and peaceful — and swimming in cats.
Are you a cat lover in search of gainful employment? Well, have we got good news for you.
An exciting opportunity has opened up at God's Little People Cat Rescue. The sanctuary, home to 55 impossibly cute kitties, is in need of a new caretaker. But there is one catch.
You'll have to live here — on the idyllic Greek island of Syros:
According to the job announcement posted on the sanctuary's Facebook page, which has since been shared over 14,000 times, the paid position includes free accommodations in a house nestled in a nature preserve.
It's quiet and peaceful, and swimming in cats — if you're into that sort of thing.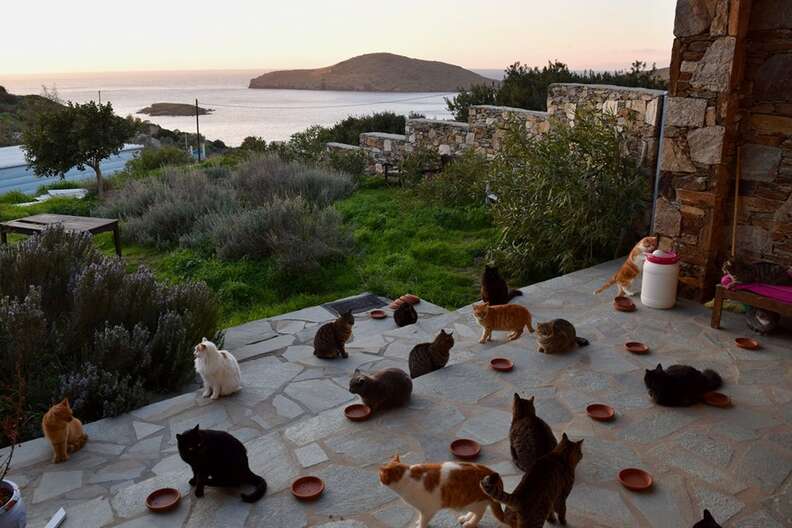 "You'll no doubt thrive best if you are the type of person who appreciates nature and likes tranquility — and rest comfortably in your own company," the job posting reads. "That said, you'll never feel lonely in the company of the cats and you'll be expected to live with a small handful of cats in your house."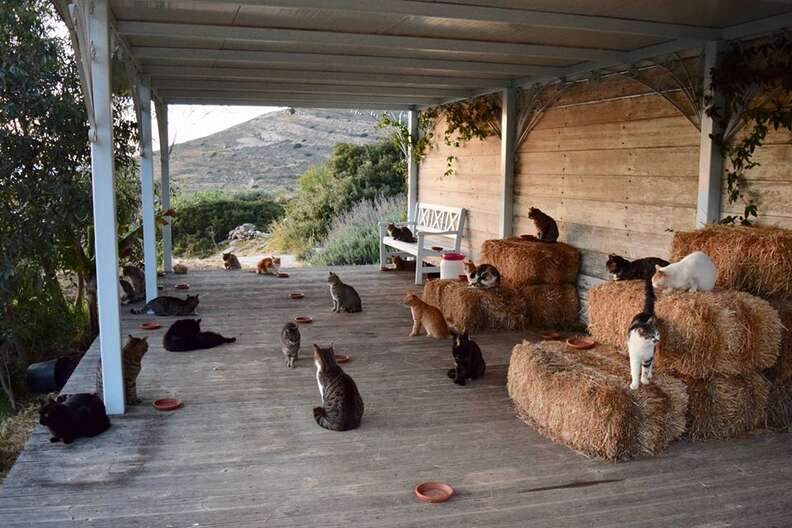 Job responsibilities include feeding the cats, taking them to the vet when necessary, and occasionally dealing with feral or non-sociable felines.
Oh, and don't forget the cuddling. There'll be lots of cuddling.
There are no specific candidate requirements listed, but the sanctuary points out:
"From experience, the job is most suitable for someone 45+ years of age, who's responsible, reliable, honest, practically inclined — and really, with a heart of gold! Apart from feeding the cats, the cats will also need heaps of love and attention."
So, are you up for it?
Here's the job posting in full, including contact details on how to apply: