Cat Pays Sweetest Visit To Former Owner At Nursing Home
They were so happy to be reunited ❤️️
Chicken Little was loving life with her dad, Tony, when he suddenly had a stroke and ended up in the ICU. It was clear that even once he was released, he would no longer be able to care for his beloved cat the same way as before, and so one of his neighbors began the heartbreaking search for a new family for Chicken Little.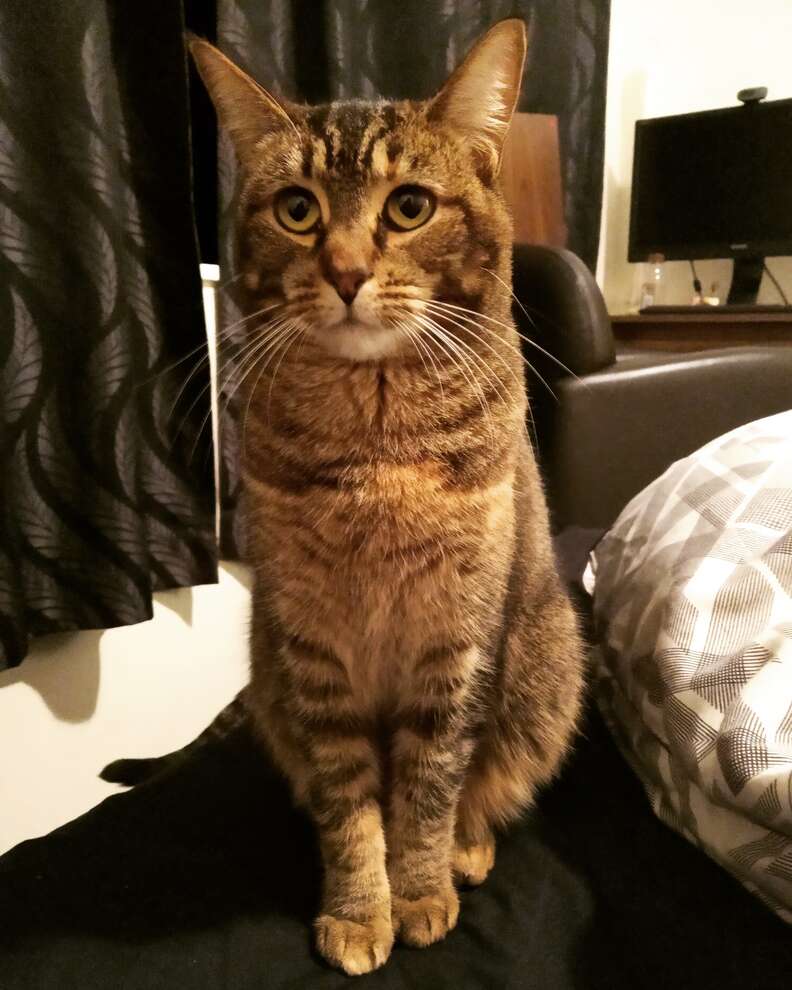 Amanda Hassan had been on the waitlist to be a foster mom with some local rescues and was still waiting to be approved when she saw a post that Tony's neighbor had made on a local pets Facebook page, looking for a foster family for Chicken Little. Hassan quickly made arrangements to take her in, and it wasn't long before she was completely in love with the sweet cat. It was clear that this was a foster fail situation, and Hassan officially adopted Chicken Little into her family.
"He called her his Little Angel, but we've taken to calling her Chicken Little because she talks so much," Hassan told The Dodo.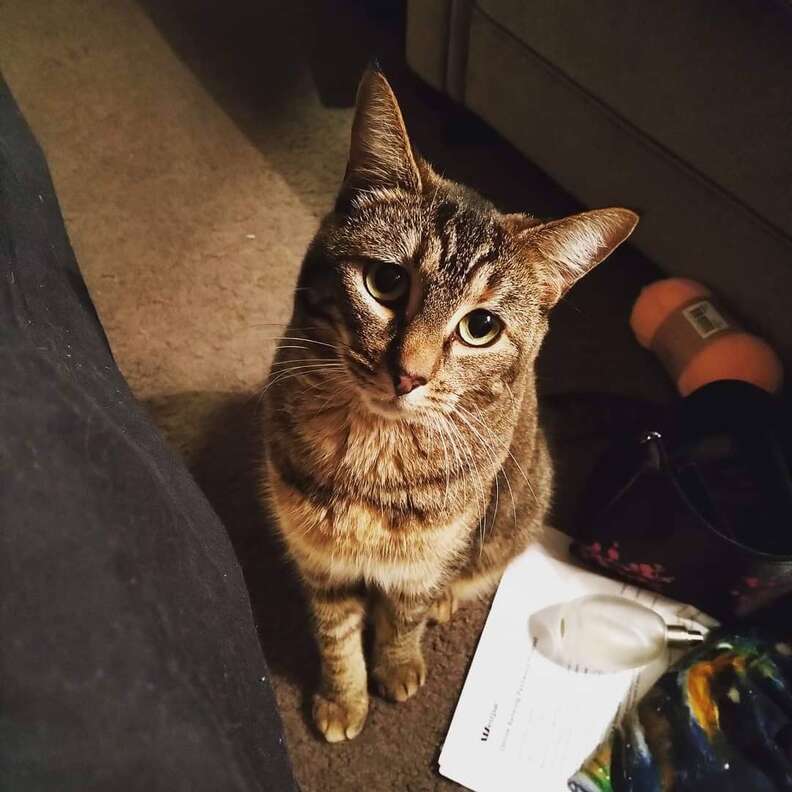 After he was released from the ICU, Tony moved into a nursing home where he could receive the care and living assistance he needed. Even though Chicken Little was safe and happy in her new home, Hassan knew she and her dad must miss each other — and so, with the help of Tony's neighbor, she arranged a special visit to reunite the pair.
Even though the nursing home technically doesn't allow pets, the group decided to give it a try anyway, and they were delighted to discover that the staff were actually totally on board to help them.
"The nursing and care staff just pretend they don't see her," Hassan said.
After letting Chicken Little out into Tony's room at the nursing home, she was a little shy at first, unsure of her new surroundings — but as soon as she saw her dad, she couldn't help but run over to him for some leg rubs and eventual snuggles.
"He seemed to brighten right up when she did that," Hassan said.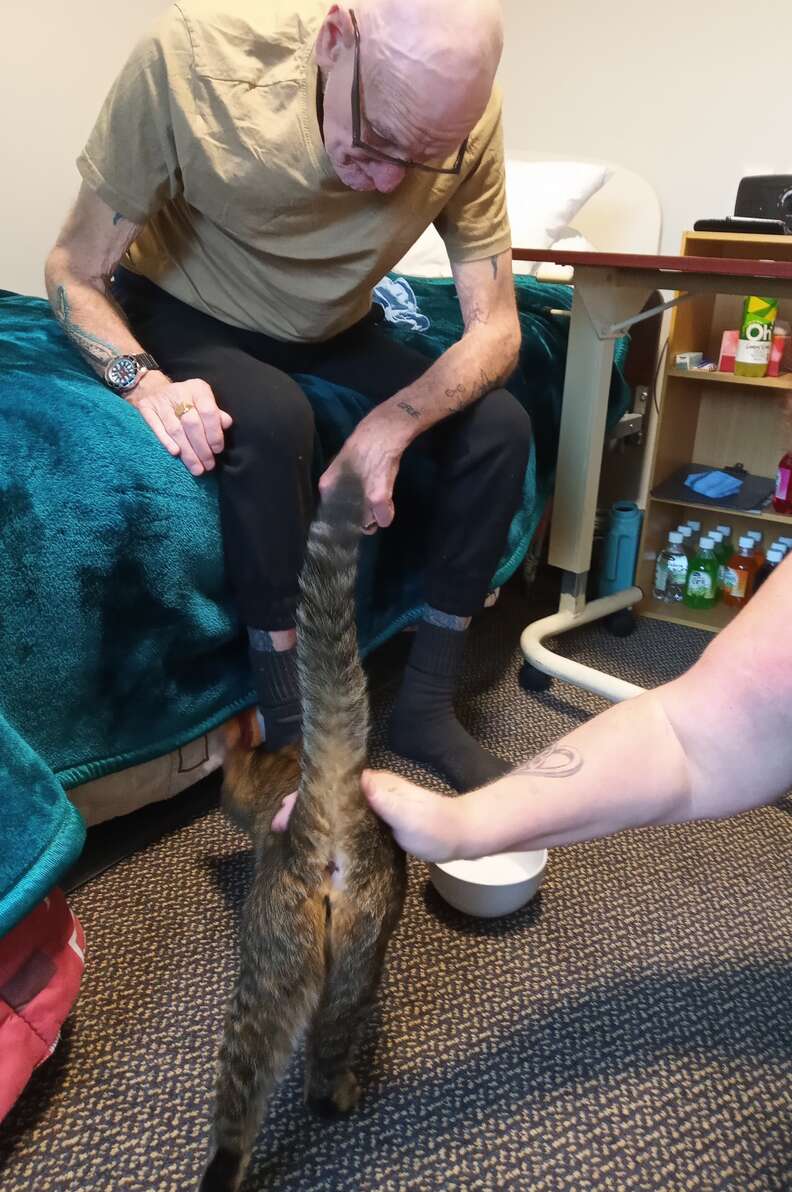 Tony was just as happy to see her as she was to see him, and was so overjoyed to finally be reunited with his Little Angel.
Tony and Chicken Little got plenty of time to cuddle with each other on their visit, and even once it was time to say goodbye, both of their spirits remained high. They both just seem thrilled that they still get to see each other every once in a while, and their loved ones are determined to keep up the visits for as long as they can.
"We are hoping to take her in every couple of weeks," Hassan said. "We are hoping to keep his spirits up with regular visits."