Cat Reunited With Her Family After 6 Years Can't Stop Cuddling With Them
"Tilly just snuggled into us as if to say, 'I'm finally home.'"
Tilly joined her family when she was just a tiny kitten, and for two years she was such a huge part of their life. In 2014, the family went on vacation and left Tilly with a sitter — and were absolutely devastated when they found out she had gone missing.
As soon as they returned, Tilly's family did everything they could think of to find her, but their beloved cat was nowhere to be found.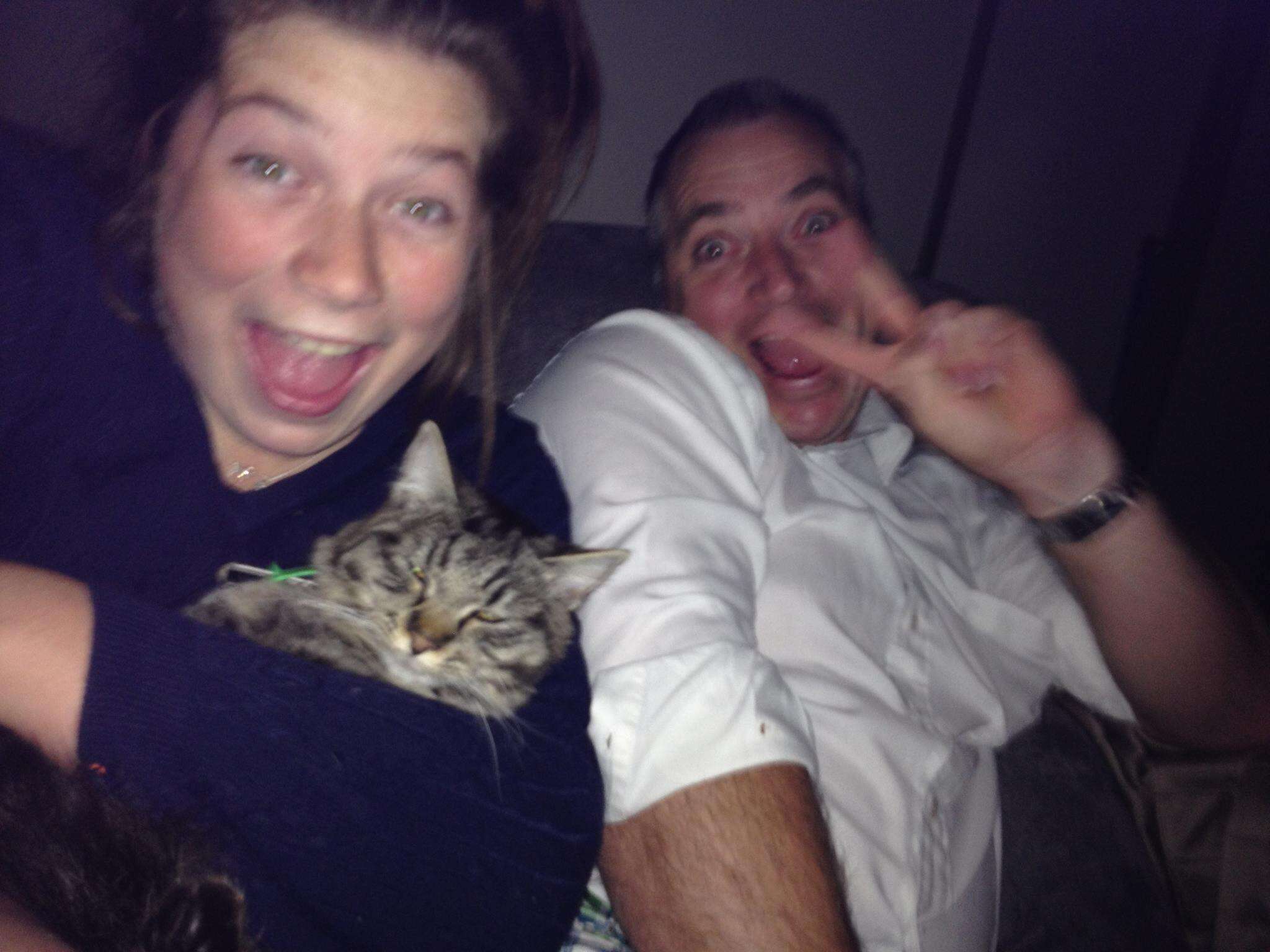 "We would stand outside and call her name every day for about six months after we got home," Emily Rivers, one of Tilly's family members, told The Dodo. "We would always keep our eyes peeled when walking around our suburb. We messaged all the animal rescues and pounds in our area and nobody had found her. We visited a few found cats along the way that resembled her, but to no avail. We had pretty much given up hope of ever being reunited with our girl about two years in."
Years passed, and the heartbroken family accepted that Tilly was probably never coming home — and then they got a call that changed everything. It was their vet, saying that after 6 years, someone had found Tilly.
"Our initial reaction was one of shock, we never ever thought this day would come," Rivers said. "She had been a local stray for about six months just a few streets over from ours, we couldn't believe it! I honestly didn't want to believe it until I saw her as I didn't want to get my hopes up again."
Apparently, Tilly had been showing up at a family's home over the past several months, looking for food and attention, and after a while they brought her to the vet to see if she was microchipped — and she was. As soon as the call came, Rivers and her sister rushed over to the vet and were overwhelmed with joy when they found Tilly waiting for them. They were so incredibly happy to see her again after all these years, and Tilly was just as happy to see them, too.
"Tilly just snuggled into us as if to say, 'I'm finally home,'" Rivers said. "I can say for certain she remembers us."
Once she was back at her old house, Tilly settled in immediately, so thrilled to finally be back where she belongs. From the moment she arrived, she refused to be without her family, and is determined to be by someone's side at all times.
"She hasn't stopped eating and curls into my arms every night for cuddles," Rivers said. "She follows us everywhere, never lets us out of her sight. We thought she'd try and get out again but she has no interest at this stage of leaving the house."
Even after six long years apart, nothing has changed. Tilly is still the same loving cat she's always been, and she and her family are so happy that she's finally home.
"We're just so overjoyed to have our baby back," Rivers said.