People Couldn't Believe Who They Found Hiding In This Mess
He was so hungry and confused, but now he has the best new home ❤️
Domino and his brother were living in a home in horrendous condition when their owner decided to go away for two weeks — leaving the cats alone to fend for themselves, with no food or water at all. 
The poor cats were starving and dehydrated when someone finally found out about them …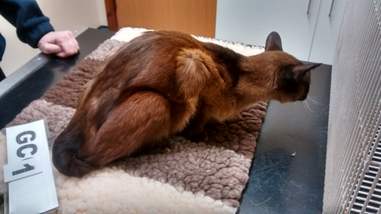 RSPCA
… and when rescuers from the RSPCA arrived, they were absolutely shocked at the conditions the cats had been forced to live in. 
"It was a shocking example of animal neglect, with the poor cats given no chance in a locked, filthy property without even basic sustenance," Gemma Cooper, an inspector with the RSPCA, said in a press release.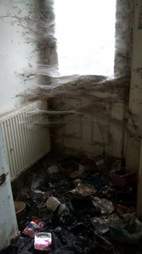 RSPCA
Unfortunately, by the time the cats were found, Domino's brother was so sick that he ended up not making it. Rescuers were able to rush Domino to a vet in time, though, and despite his horrible state, the little fighter of a cat was able to pull through and make a full recovery.
RSPCA
Domino was so happy to see his rescuers, especially after two weeks of having no human interaction whatsoever.
"Simply, there's no excuse for this sort of neglect," Cooper said.
RSPCA
The cats' owner, Celia Hart, was arrested and charged. She ended up pleading guilty to two Animal Welfare Act offenses and was sentenced to jail time.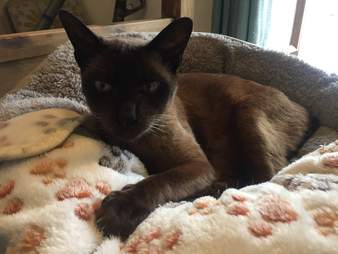 RSPCA
"The defendant showed significant remorse for her actions," Cooper said. "This case highlights how important it is for owners to seek appropriate help for animals if their situation means they are facing problems in providing them with appropriate care."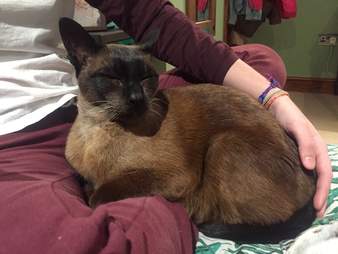 RSPCA
Domino is now doing incredibly well, and after spending some time recovering with the RSPCA, he was adopted, and is loving life in his awesome new forever home. The once too-skinny cat is now happy and healthy, thanks to rescuers who did everything they could to save his life.