Cat Has No Idea That This Fun New Toy Isn't For Her
"I think she enjoys the toys more than the baby does."
Bell was saved from living on the streets when she was just a kitten. When she was found, she was suffering from fleas, pink eye and cat flu, but quickly recovered with the help of her new family. They loved her more than anything, and she's returned that love every single day since then.
"She was always happy, purrs very loudly," Aurora Brooks, Bell's mom, told The Dodo. "She's very skittish when it comes to strangers, but she loves to have a cuddle when no one's around."
One day, Brooks brought home a new baby sister for Bell and her cat brother Hugo — and at first, neither of them were that interested in the new addition.
"Bell and Hugo couldn't have cared less when we bought the baby home," Brooks said. "They gave her a sniff and that's about it."
While neither cat really seemed to understand that they had a new sibling, Bell soon realized there was something to be excited about — all the fun toys her new sister came with.
After the baby arrived home, her parents set up a bunch of her toys …
… and Bell was immediately convinced that they were all for her, and seemed very confused whenever the baby tried to use them instead.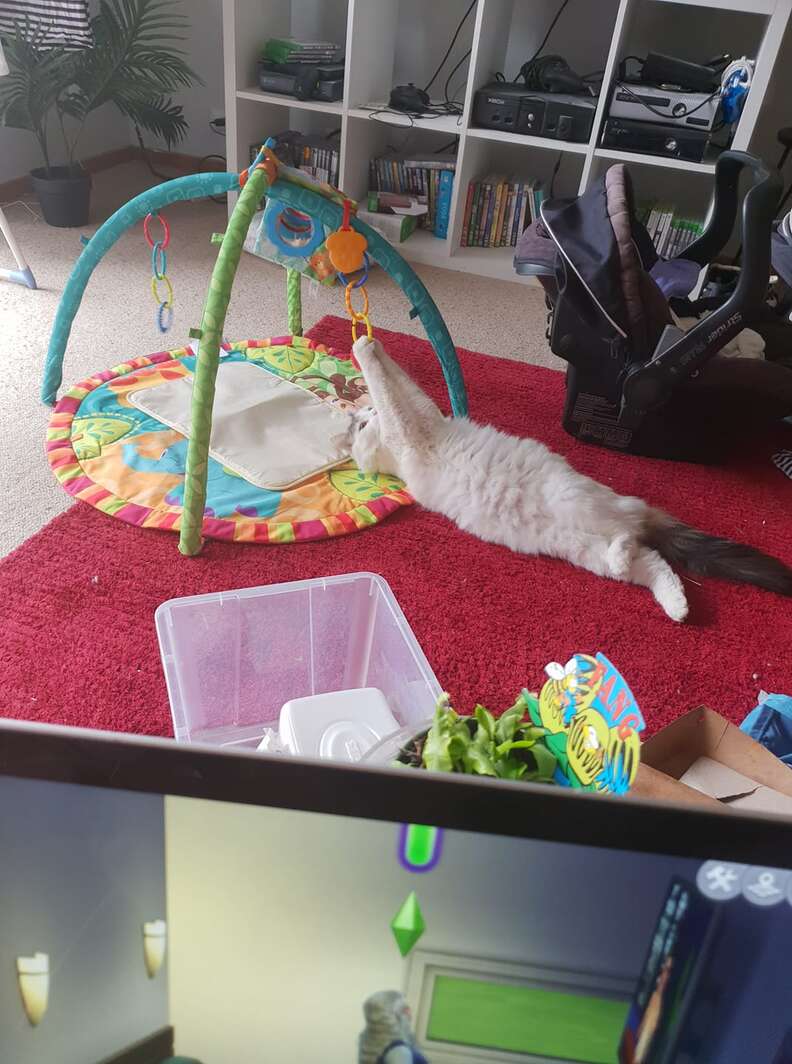 "I think she enjoys the toys more than the baby does for sure, she loves that play mat," Brooks said.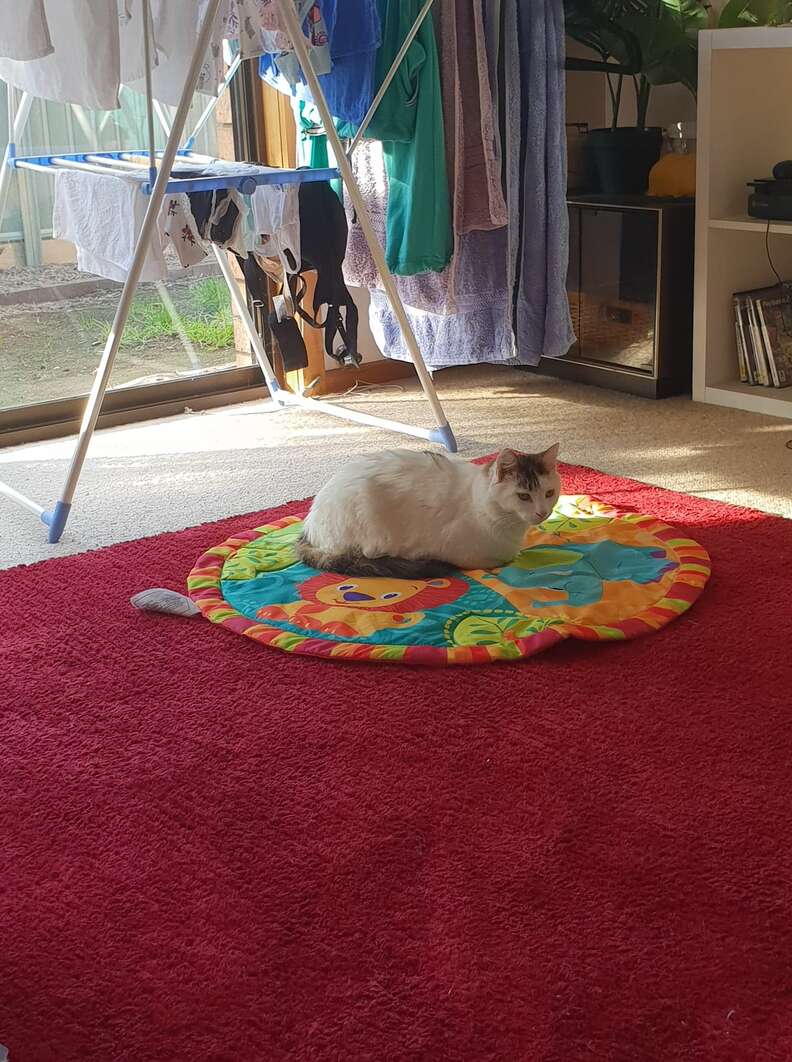 After playing with the baby's toys for quite some time, Bell finally realized that all the awesome new toys were because of her baby sister …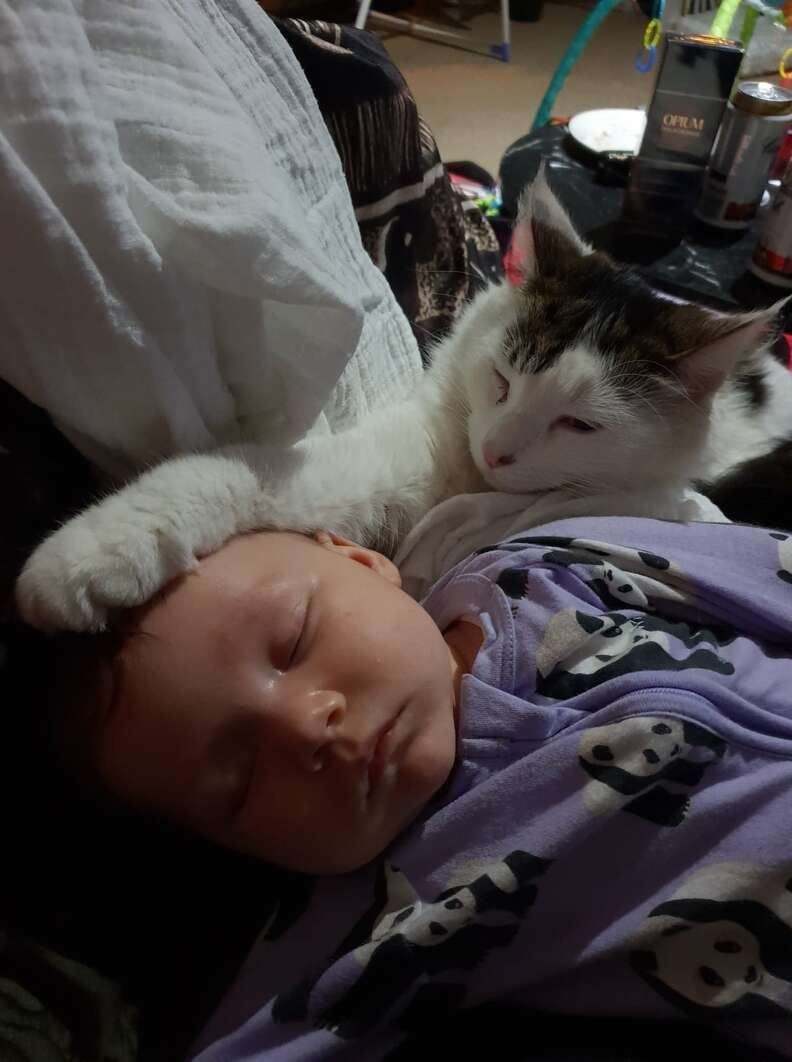 Not only does Bell now have a bunch of fun new things to play with (that were totally meant for her in the first place, of course), she also has a baby sister whom she loves so much, and what could be better than that?