For the longest time, whenever Autumn Pregizer would pull out her exercise mat, her cat Mango would immediately climb onto it with her. He loved hanging out with her while she worked out, rolling around on the mat — and, of course, getting in her way every time she tried to do a new exercise.
"When I was using that mat, he would sometimes go underneath me while I was planking, lay on it where there was room and knead it," Pregizer told The Dodo. "He would also hang out on it if I left it out and knead it."
Mango is obsessed with his mom and absolutely has to be involved in anything she's doing, so she wasn't surprised that he needed to be involved in her workout routine, just like so many other pets. He also seemed VERY obsessed with that particular exercise mat. She thought maybe if she just gave him that mat and got a new one for herself, he would stay on his own mat while she worked out — and it totally worked.
Now, every time Pregizer works out, Mango is right there next to her …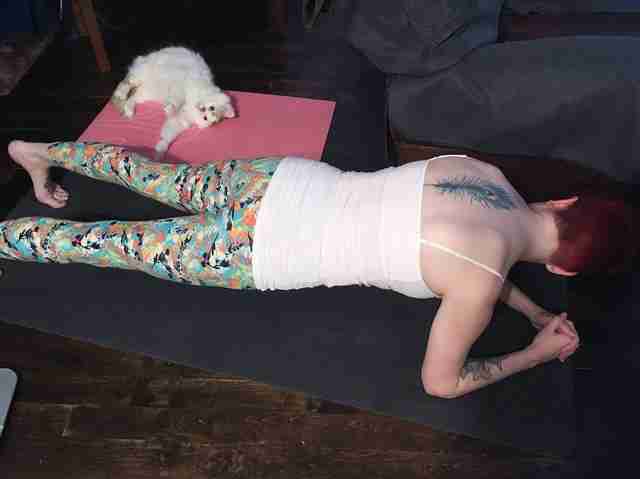 … on his very own mat, doing his "exercises" right alongside her.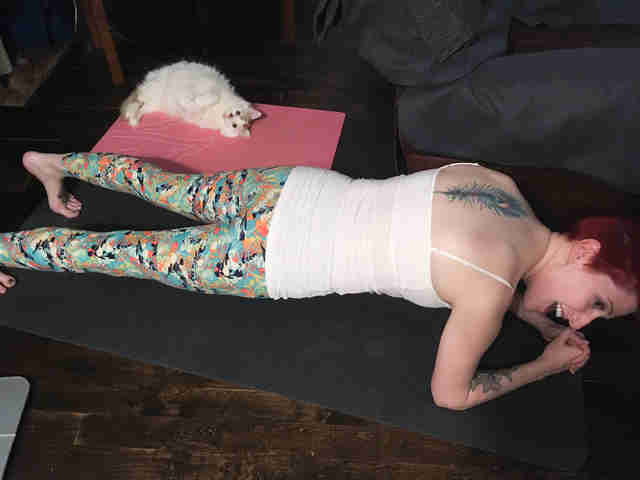 "Whether he is in the same room or on the opposite side of the house sleeping, he will get up and join me while I work out," Pregizer said. "When I do my exercises he gets on his mat and either lays down, rolls around or kneads. He also watches me do my exercises."
Having his own mat makes Mango MUCH less disruptive to his mom's workout routine, but still enables him to be involved — which he and his mom both adore.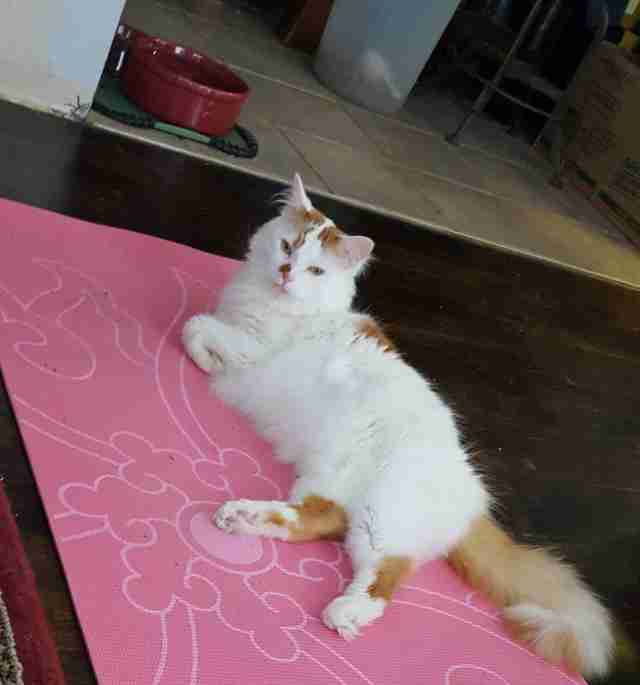 "He is like my own personal cheerleader," Pregizer said. "I've lost over 40 pounds recently, so any encouragement, even from my kitty, is appreciated! We definitely have a close bond and I'm very grateful for his companionship."