Woman Creates Mini Cat Café — And Her Actual Cat Gets A Little Jealous
"If I left her with it, she might have chewed off some of the mini cats."
One of Marlyn Brown's favorite hobbies is creating realistic miniature worlds. She's incredibly talented and loves each of her creations so much. Recently, she decided to take on a special new project: creating a miniature cat café.
"Aside from loving cats, I hope to someday operate a cat sanctuary," Brown told The Dodo.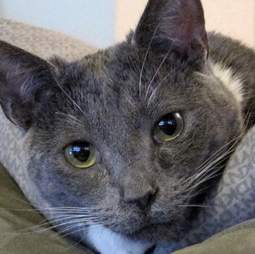 Marlyn Brown
Brown has a rescue cat of her own, Mei-C, who loves watching her mom create each miniature world. She's very good at supervising each project, and is always by her mom's side as she works.
"She watches me create or sleeps next to me when I'm crafting," Brown said. "I have dropped and lost a few miniatures on the floor and she finds it for me. She's a very good girl."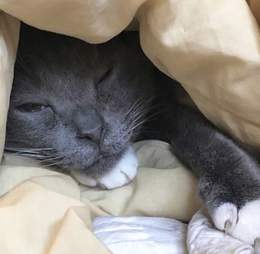 Marlyn Brown
Normally, Mei-C just observes each creation from afar — but when she realized this one had tiny cats inside it, she was immediately intrigued.
Marlyn Brown
The cat café took about three weeks to complete, and Brown couldn't have been happier with how it turned out. There are five itty-bitty cats inside the cat café …
Marlyn Brown
… and Mei-C just couldn't get enough of them.
Marlyn Brown
"She was very curious," Brown said. "If I left her with it, she might have chewed off some of the mini cats! She likes to play with furry things, stuff toys. I think without the mini cats, she would look at it and that's it."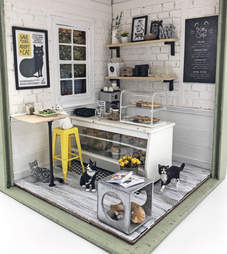 Marlyn Brown
Mei-C was fascinated and maybe a little jealous that her mom had added cats just like her into the mini world. Luckily, her mom has a cover for the café, so the tiny cats are safe — otherwise, Mei-C might steal them all to play with for herself!
You can follow Mei-C and her mom on
Instagram
.