Cat Carries His Favorite Stuffed Pig Everywhere He Goes
"If he can't find it he walks around meowing."
Ever since he was a kitten, Diego has been quirky. Due to some health issues when he was younger, he's a bit smaller than most cats his age and can't always play the same way they can. Instead, he loves carrying his toys around with him. He never really had a favorite, though — until he met his stuffed pig.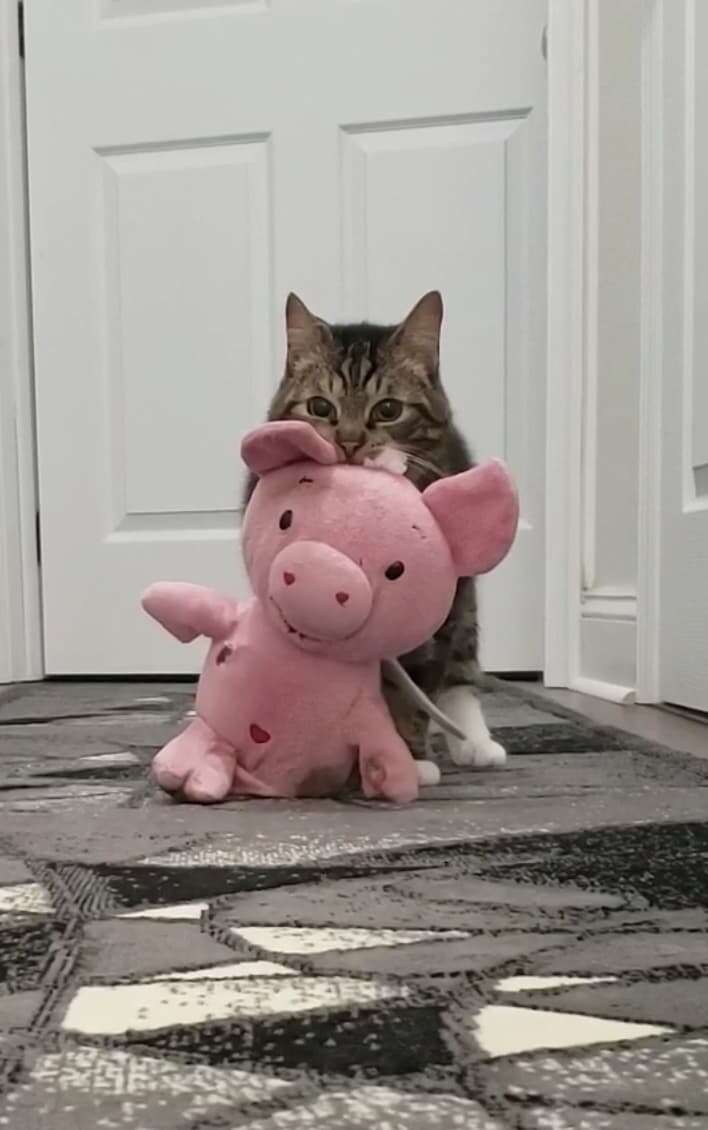 A few years ago, a family member gave Diego a stuffed pig as a gift, and from the moment he saw it, he was absolutely obsessed with it. His family could never quite figure out what made him fall in love with the pig as opposed to other toys, but ever since he got it, he's refused to let it out of his sight.
"He keeps it nearby all the time," Crystal Cook, Diego's mom, told The Dodo. "He takes it wherever he goes. He loves his little piggy."
Diego and his stuffed pig are together all the time. They play together, nap together, and eat together, and Diego even likes to clean his pig, treating it as if it were his very own kitten. Whenever Diego goes to the vet, his pig comes too. The pair are always together, at all costs.
"If he can't find it he walks around meowing," Cook said. "Sometimes when the door is cracked he gets locked in a room trying to go through due to the size of the stuffed pig."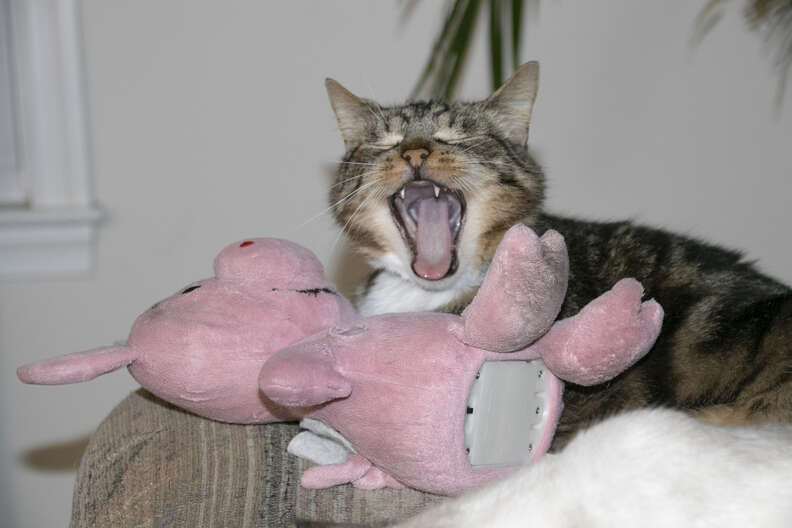 One time, Diego misplaced his stuffed pig and his mom couldn't find it anywhere. Poor Diego was so upset — so she gave him a pink pillow to try and calm him until his pig was found again. He napped and slept on the pillow constantly until, finally, his mom found the lost pig.
"After that he didn't care about the pillow," Cook said.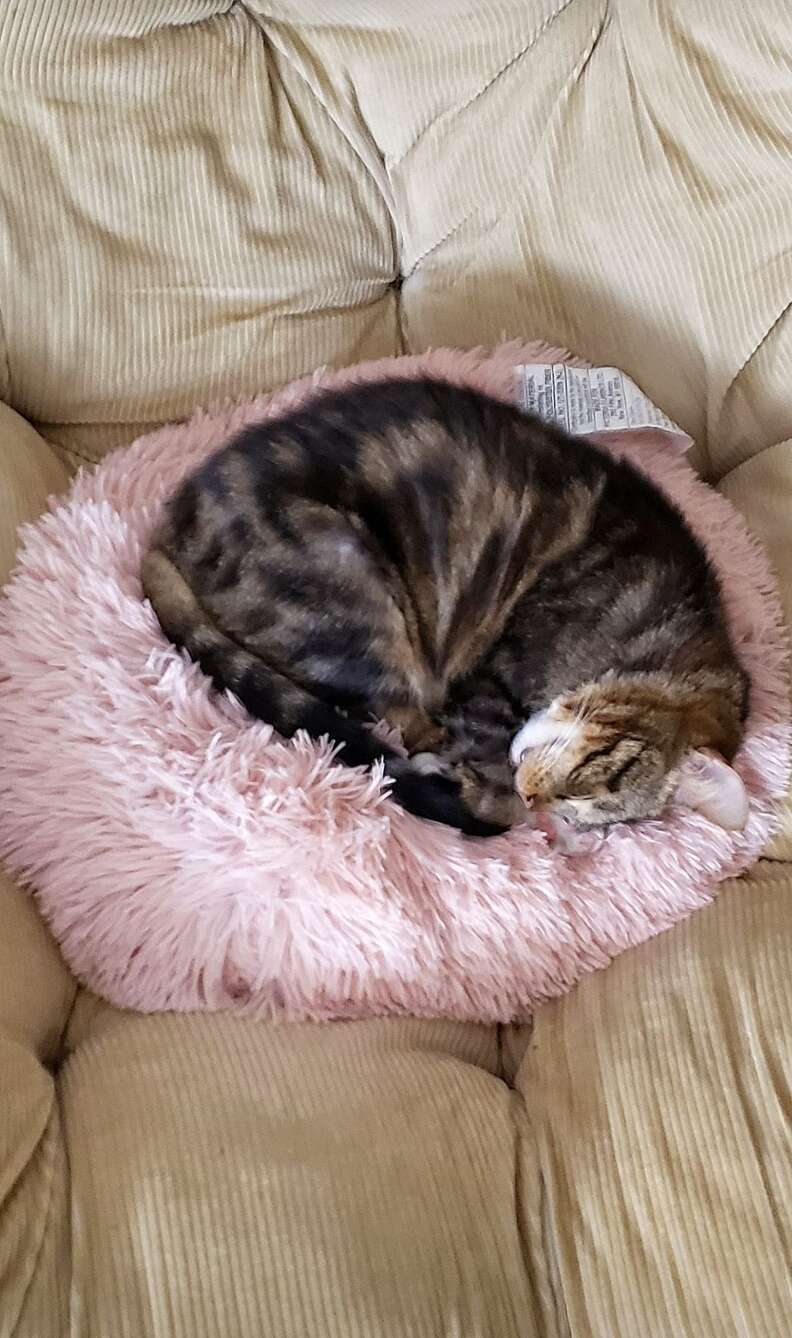 Everyone in the house simply takes it as fact that Diego and his stuffed pig come as a pair. If they hear Diego coming …
… they know he's proudly carrying his stuffed pig.
No one knows why Diego loves his pig so much, but since it's pretty much the cutest thing ever, it really doesn't matter.