Cat Loves To Cuddle With Her Rock Best Friend
"She sleeps by it every day."
Baby has always been a pretty typical cat, despite being born without a tail. Now 10 years old, one of her favorite things to do is nap …
… and she's always trying to find new napping spots in order to keep things exciting.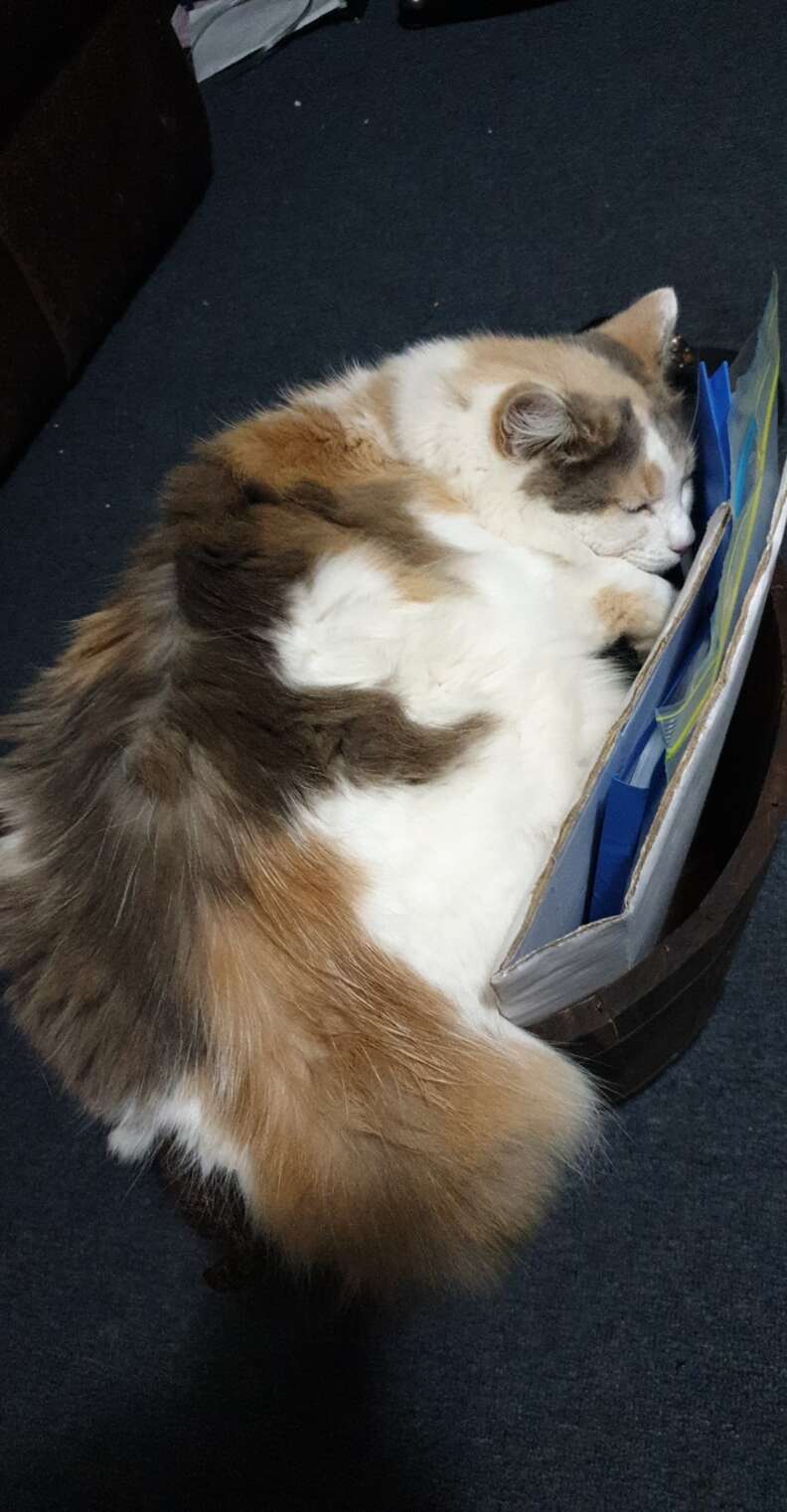 Baby has also enjoyed playing outside in her backyard, and loves finding spots out there to nap, too. About four months ago, Baby's family bought a decorative rock in the shape of a cat, and decided to add it to their backyard.
They weren't sure if Baby would notice the new rock cat or how she would feel about it — and were delighted when she fell completely in love with it.
Baby absolutely adores her rock best friend now, and hangs out with it whenever she's outside. Her new absolute favorite napping spot is next to it outside in the grass, and nothing has ever been sweeter.
"She sleeps by it every day," Ange Simmons, Baby's mom, told The Dodo.
A rock shaped like a cat may be an unusual choice for a best friend, but Baby couldn't be happier with the new addition to her family's backyard, and will no doubt continue to hang out with her new friend for years to come.