Cat Who Loves Being Held Like A Baby Shows New Sister How It's Done
"We were afraid that she would feel threatened or envious ... but we were positively surprised."
Nala has been with her family since she was just a kitten, and has always taken great pride in being the beloved baby of the family. She loves hanging out with her parents and getting lots of attention — and one of her favorite kinds of attention has always been being held like a baby.
Since Nala grew up with her family, she's used to being held and being close to them, and seems to adore being cradled in her parents' arms. While some cats hate being held, Nala has never been like that …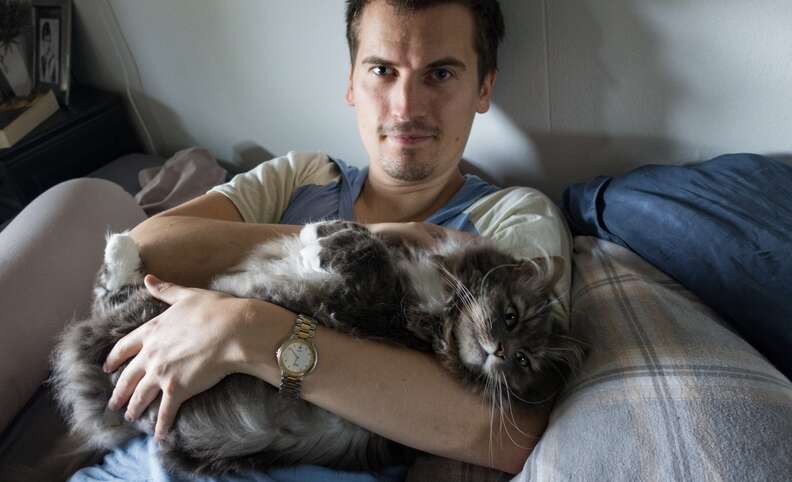 … and often even seeks it out all on her own.
When her dad is playing video games, Nala's favorite thing to do is climb up on top of him, interrupting the game …
… and then fall into the crook of his arm, so that she's being cradled.
"She always comes to me at nights and does the trust fall into my arms," Alexander Fredriksen, Nala's dad, told The Dodo. "It's a routine I'm quite fond of despite [the fact] that she always wakes me up."
Nala has always been a quirky cat, and her parents love her so much for it — but when the couple recently had a baby, they worried about how queen Nala would react.
"We were afraid that she would feel threatened or envious, and feared worst-case scenarios where our daughter also could be allergic," Fredriksen said. "But we were positively surprised."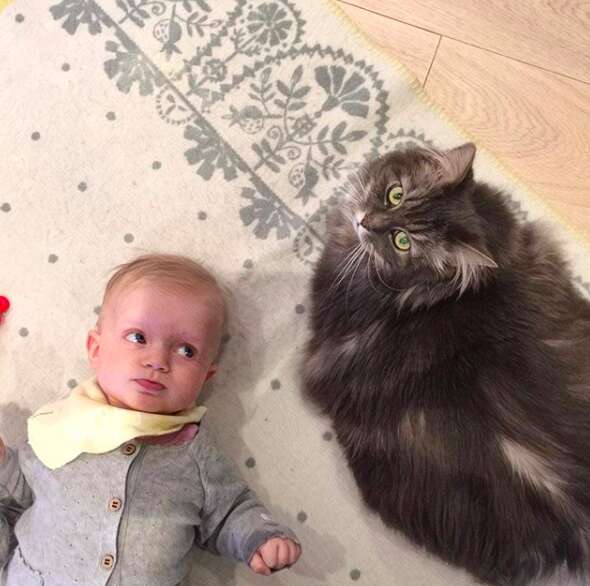 While she was a little unsure at first and kept her distance for a while, Nala eventually warmed up to her new baby sister, and now loves her very much …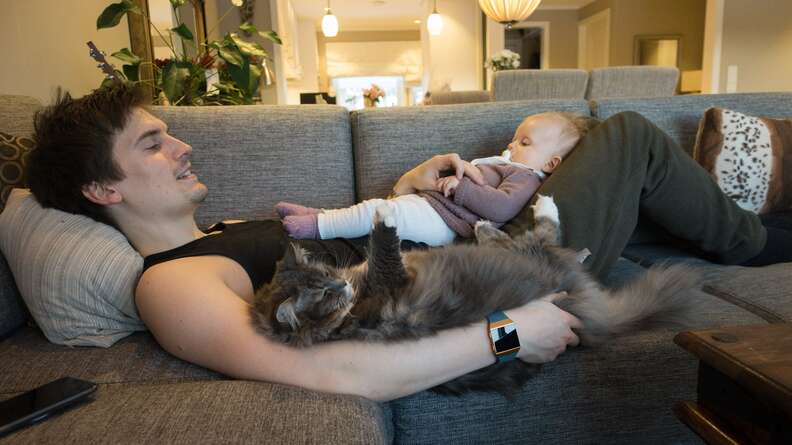 … and quickly set about teaching her just how wonderful it is to be cradled in her parents' arms.
Even though Nala has accepted her baby sister into the family, she still makes sure that she's ALWAYS involved in every family activity that her sister is involved in. From mealtime …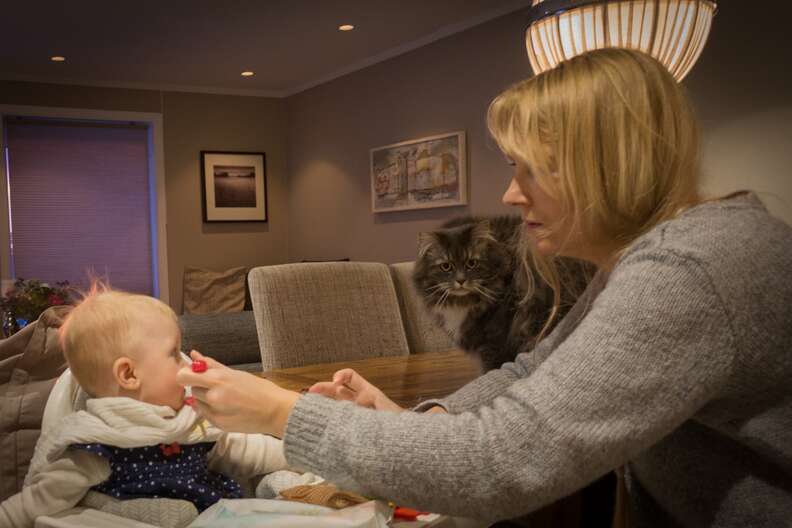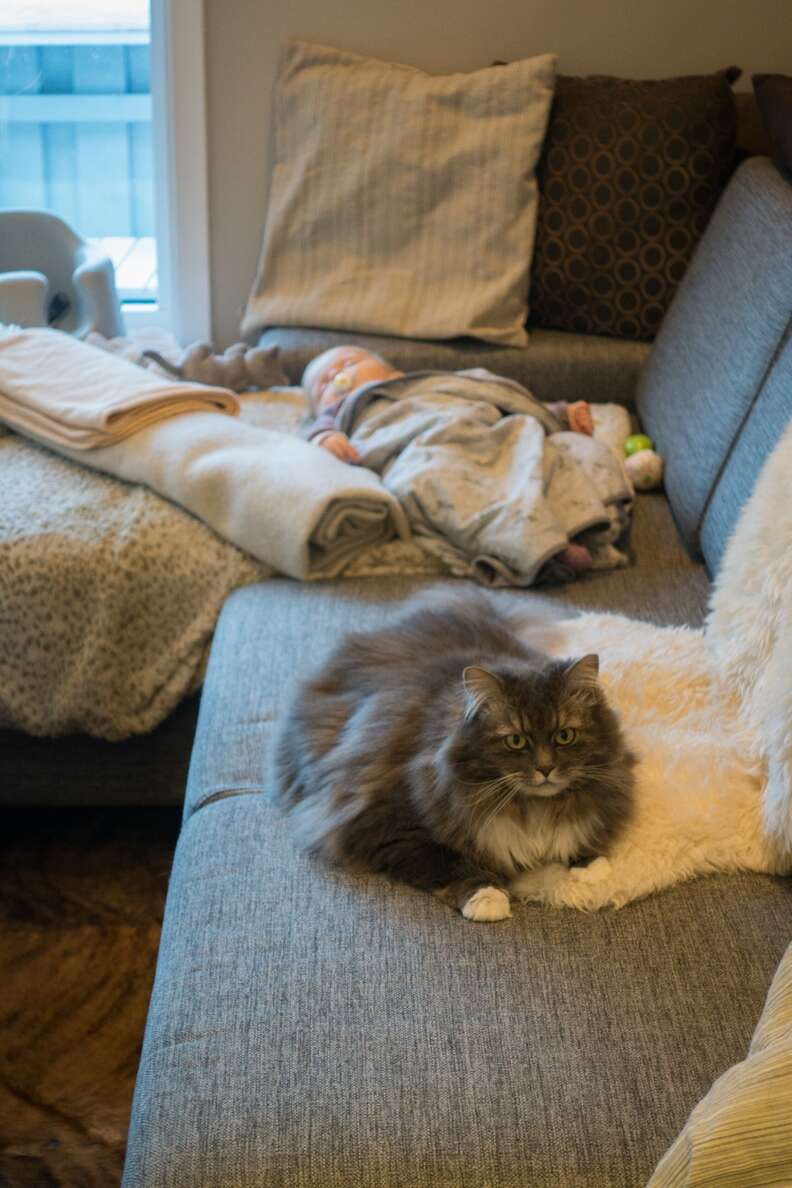 … to everything in between, Nala is making sure her new baby sister knows who the REAL queen of the house is.
Nala seems very excited to have a new friend, though, and her new baby sister is just as excited about having Nala, a big sister and best friend who will always be around to protect her.
"Up early in the morning? She tags along," Fredriksen said. "Going to the bathroom to change diapers? She tags along. And during the nights Maryon sleeps close to the baby, while Nala sleeps next to me. We are a weird but sweet family of four. Nala is happy, baby is happy, we are happy."