Cat Who Lost Two Owners Was Too Sad To Eat For Days
"She literally had a broken heart."
Samara the cat has loved and lost — not just once, but two times already.
Her life first turned upside down in 2016 when her beloved owner died, and the family dropped her off at a busy shelter in Michigan.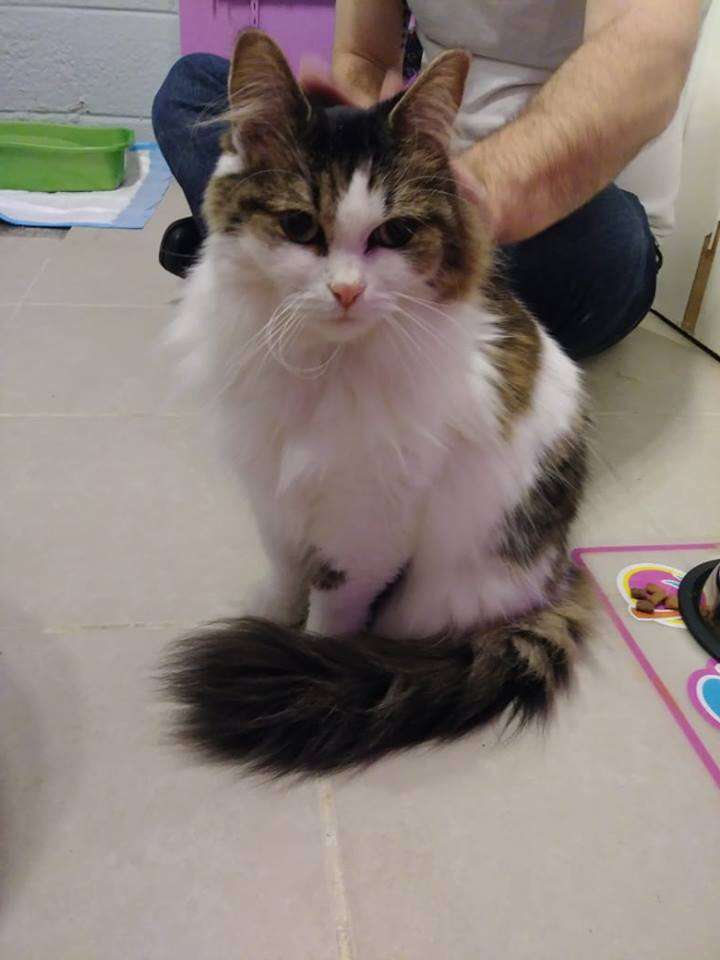 "Not many rescues go to this shelter, so they have a very high kill rate," Sasha Oza, executive director of Michigan Cat Rescue, told The Dodo. "But Nancy [Hutchinson], who is the president [of Michigan Cat Rescue], will go there when she can and pull cats from there."
On one serendipitous visit, Hutchinson's eyes fell on Samara.
"She was only eight months old, and she was actually scheduled to be euthanized," Oza said. "So we pulled her and brought her to the rescue."
It didn't take long for Samara to find a new home — and a good one at that.
"She was adopted by a really wonderful lady named Joyce," Oza said. "Joyce actually became a really big donor and follower of us. She would come to our events, and she was just a really wonderful person."
"She really loved that cat," Oza added. "I got a couple pictures from her Facebook page … with little captions saying, 'The love of my life.'"
But three weeks ago, tragedy struck again.
"Joyce actually passed away unexpectedly in her home," Oza said. "So this poor little kitty has had two of her owners die."
Due to the unexpected nature of Joyce's death, the police did an investigation in her home. When they discovered Samara, they arranged for animal control to pick her up and take her to the shelter. Thankfully, Hutchinson intervened and convinced the authorities to let her take Samara back to the rescue group.
"Nancy went in to get her, but it took her about 24 hours because Samara was hiding and terrified," Oza said. "Nancy finally got her, and we had her for about two days, and she was just really withdrawn and sad."
Samara refused to eat for days, so she was taken to the vet — but nothing was medically wrong with her.
"We did full blood work, the doctor checked her out and everything was fine," Oza said. "She literally had a broken heart and was not eating. So sad."
Oza decided to take Samara home and personally foster her — and this seemed to help Samara a lot.
"She actually started to eat, but only when she was being pet," Oza said. "You needed to be with her and sit with her as she ate. So that's what we did."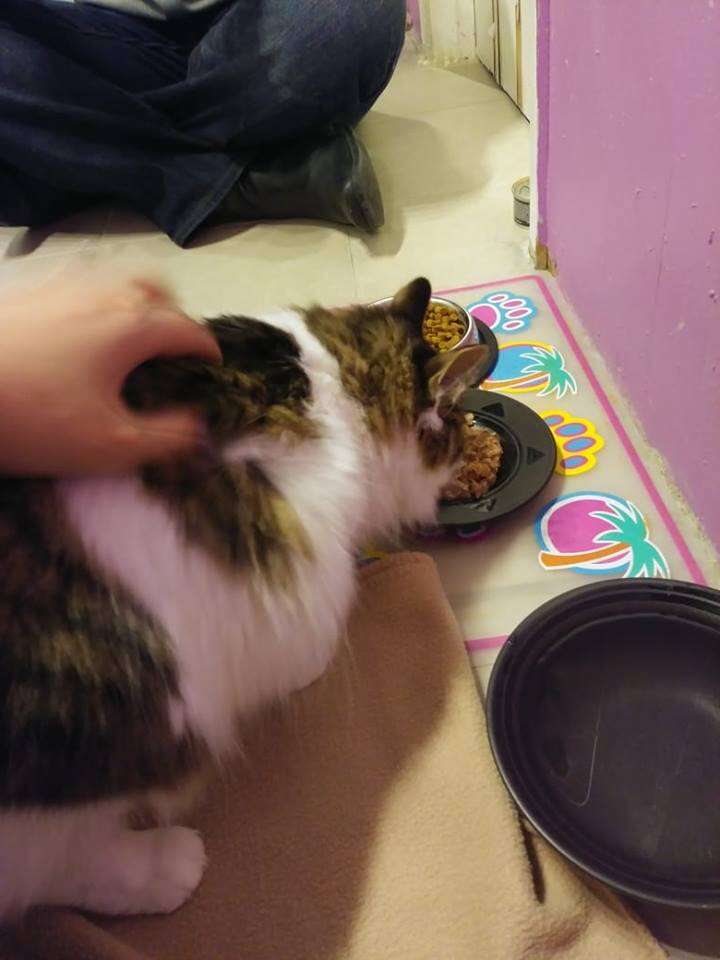 Eventually, Samara started eating on her own, but she hasn't lost her love of attention.
"Now that she's come out of her shell, she's just a precious little girl," Oza said. "She's very sweet and very snuggly. She loves her belly rubbed — and cats are usually pretty particular about their bellies — but she will roll over like a dog for you to pet her belly, and she'll just lay there. She loves that."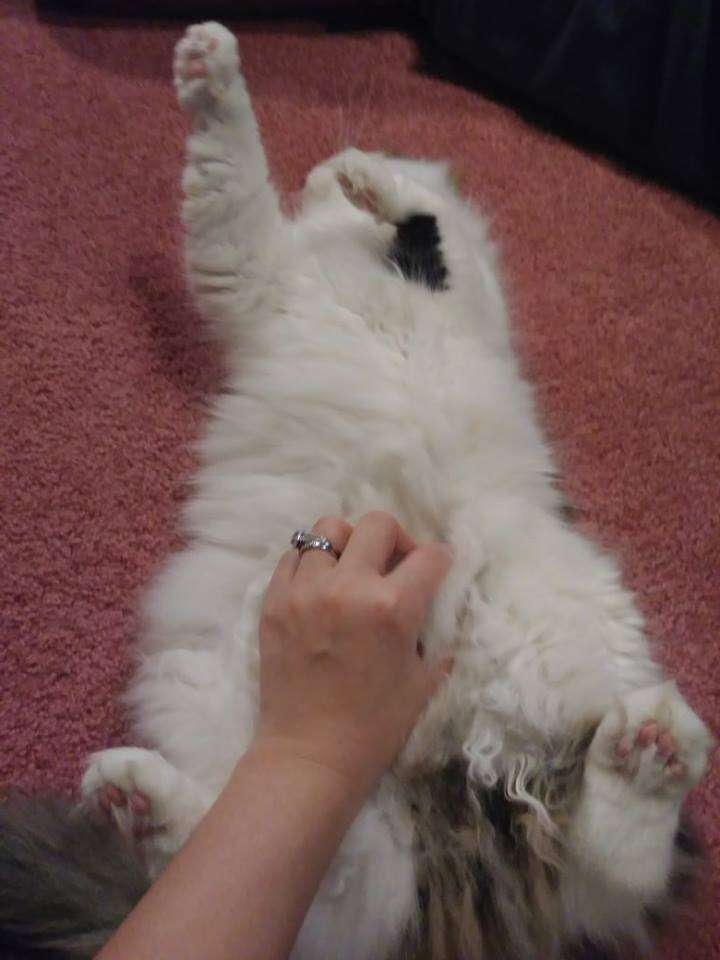 Samara also loves playing with toys and chasing her own tail — but most of all, she craves affection.
"She is just as happy as can be now," Oza said. "She's a very, very sweet kitty."
"Maybe her past … has made her more bonded to people because she's worried about people leaving her," Oza added. "When we see her, she's right by us. She wants to be with us all the time. If we're not petting her, she will let us know that she wants to be pet."
Now that Samara is feeling better, she's ready for a new home — but Oza and the Michigan Cat Rescue team want to make sure she finds the right family.
"She's lived through so many devastations in her life, and we just want her to be happy from here on out," Oza said. "We want someone who will give her a lot of attention because she really loves attention. She definitely a people kitty. She just wants to be with you."