Cat Has Opinions About Quarantine Disrupting Her "Me" Time
"She's like, 'Why are you in my house?'"
Humans, it seems, aren't the only ones whose regular routines have been disrupted by the recent need to stay hunkered down indoors.
Just ask this cat named Mylee.
Normally, Mylee spends her days lounging around alone in peace while her family is at work or out and about, giving her free rein of the house. That's a privilege she's clearly come to enjoy — and expect.
But then things changed.
In light of the ongoing coronavirus pandemic, Mylee's owners, Rae Jordan and her family, have begun staying at home. This, of course, is something new for the solitude-loving cat.
And, as you'll see, Mylee isn't afraid to let her feelings about it be known:
It's fair to say that Mylee was a little annoyed to have her quiet time be suddenly crowded. Her family understands, though.
"I feel like everyone's feeling that way being locked up at home!" Jordan told The Dodo.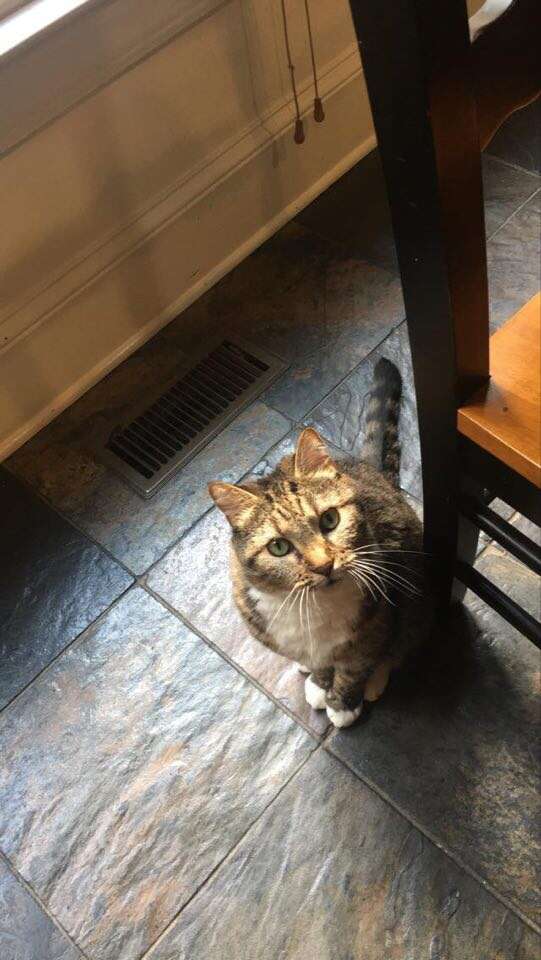 Fortunately, Mylee has since come to learn that there are some perks of giving up her "me" time — namely, more opportunities for affection and love from those who care about her most.
"She's definitely grown accustomed to it," Jordan said. "She's particularly snuggly with my mom while she's working from home."
Hey, who knows? Mylee just might get used to this change, after all.