Cat Is Determined To 'Help' Mom Work From Home
"At least half of the day he is trying to get my attention" 😹
Ever since he was a kitten, Percy has been incredibly rambunctious. He absolutely adores his family and spends most of his time trying to get their attention, which isn't usually very hard.
"He loves being picked up but hates pats," Jessy Robinson, Percy's mom, told The Dodo. "He bites (not hard, usually) and he screams for attention. We all love him so much."
Usually Percy has the house to himself while everyone is at work, but recently, his mom has had to start working from home — and Percy couldn't be more excited about it.
"I started WFH three weeks ago," Robinson said. "He was thrilled. He is an attention seeker!"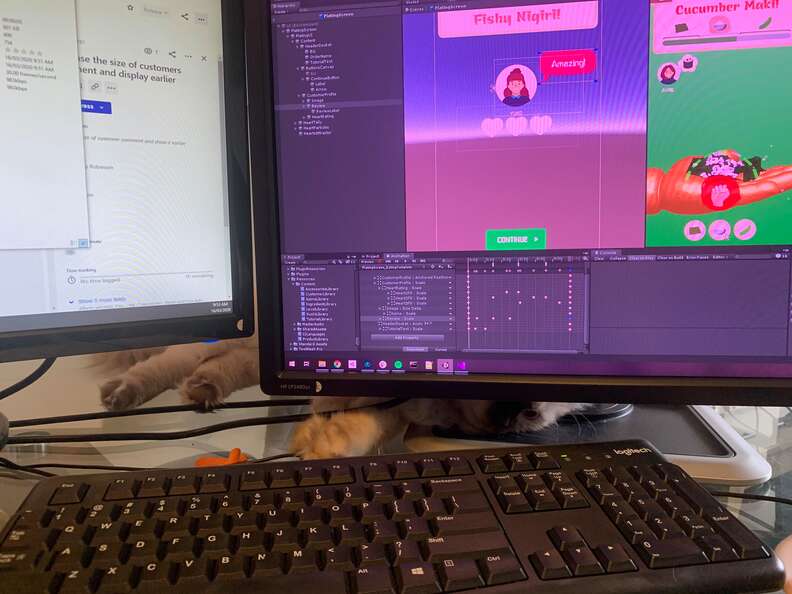 Now, as soon as Robinson starts work each day, Percy is right there trying to be her coworker …
… but so far, she has a few complaints to file to HR about him.
If Robinson is at her computer, Percy is there too, and he definitely has some interesting suggestions when it comes to productivity and workflow. For the most part, she's able to work around him — but the more she works, the harder Percy tries to distract her. That's the deal.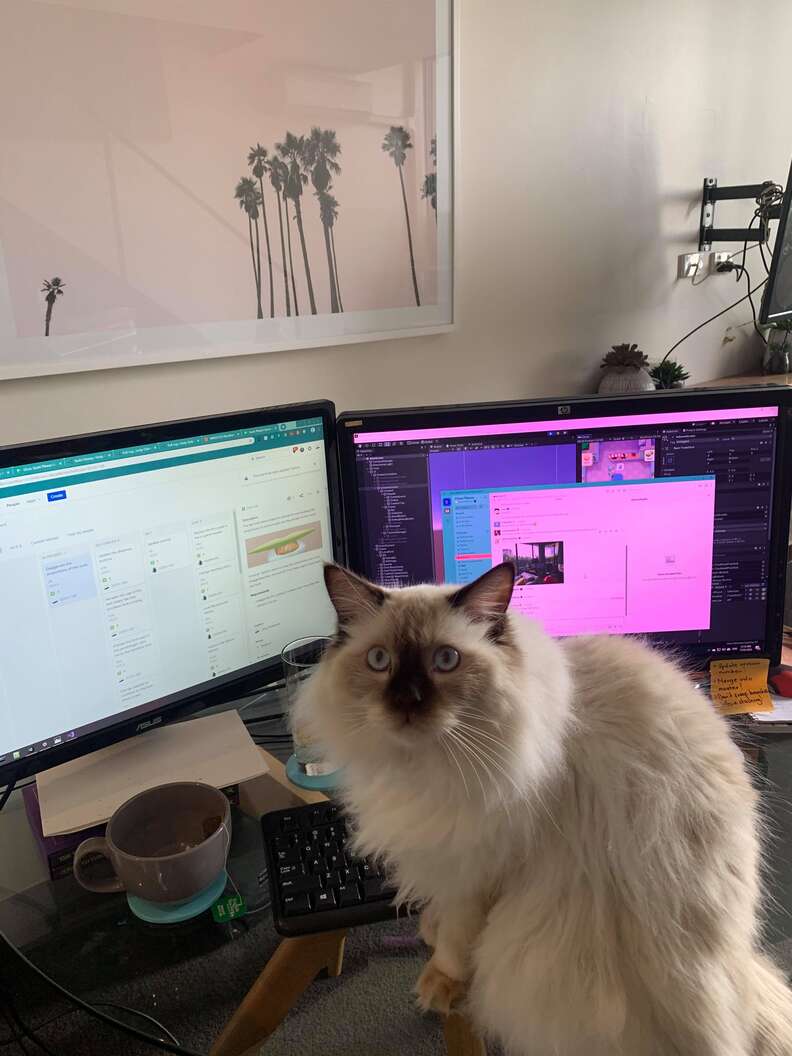 "At least half of the day he is trying to get my attention," Robinson said. "The rest of the day he sleeps on the chair or floor next to me."
Percy is so happy to have his mom at home with him all day, and while he doesn't quite understand why she has to work instead of playing with him all day, he'll never stop trying to change her mind.