Cat Caught Digging Dozens Of Holes To Frame His Dog Siblings
"It explains why when he comes back inside he is so dirty."
Ever since he was a kitten, Nacho has always been more like a dog than a cat, and his dad wouldn't have him any other way.
"His personality is amazing, I wouldn't change a thing," Louis Carter, Nacho's dad, told The Dodo. "He follows me around the house, licks me and grooms me and only likes to sleep on my neck. He's such an affectionate cat."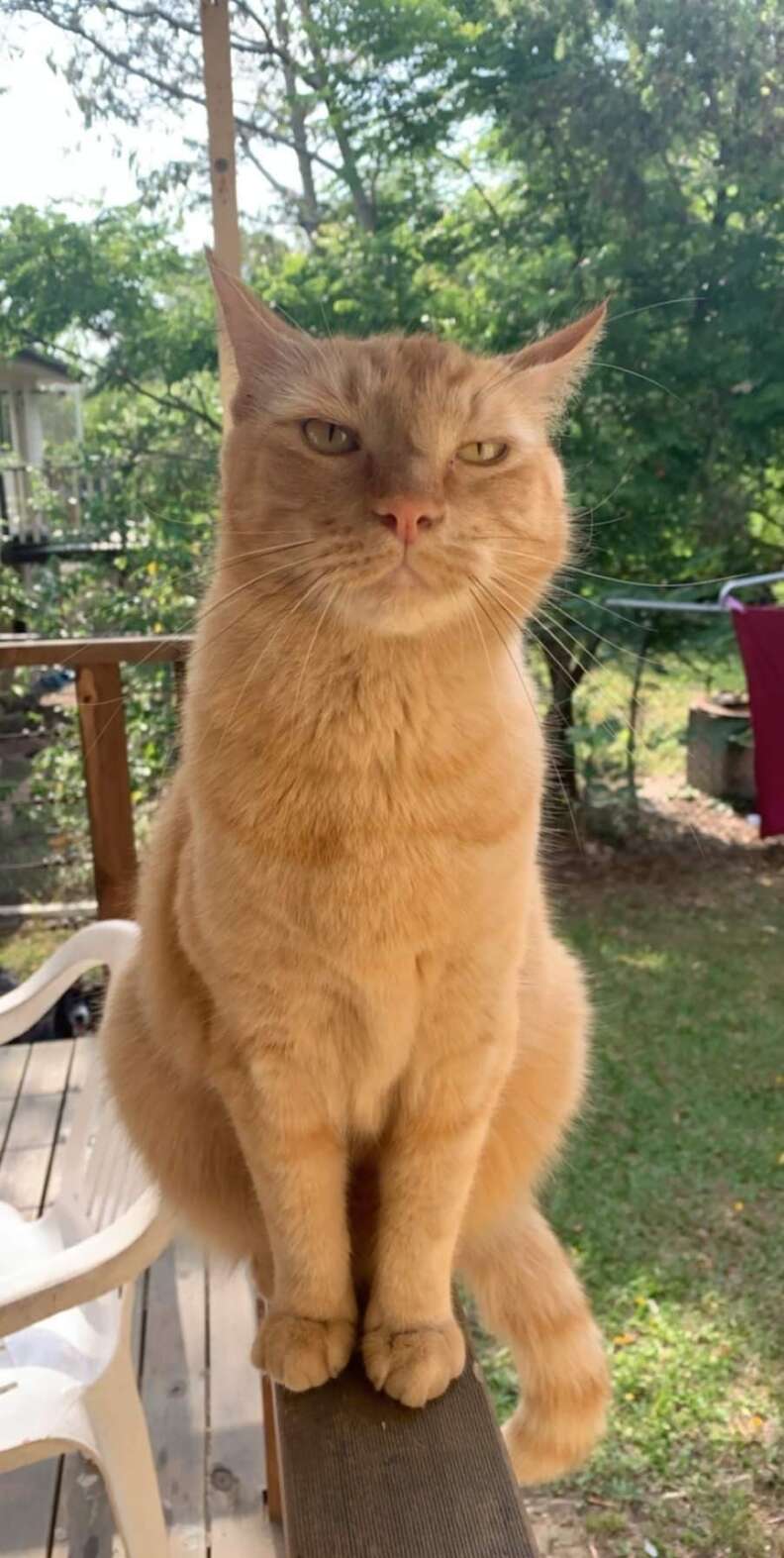 It seems that most of the time, Nacho sort of thinks he's a dog, too — even though he only tolerates the actual dogs who live with him.
"He gets along with the dogs but if they get too close to him and corner him it's game on," Carter said.
Recently, Carter and his housemate noticed a lot of holes popping up around their yard, and immediately blamed the dogs. They kept filling in the holes only to have more appear, and were trying to figure out a way to get the dogs to stop — until they realized it had been a setup the whole time.
Apparently, Nacho had actually been the culprit …
… and the innocent dogs never had anything to do with it.
"Now every time he goes outside I watch him and catch him in the act," Carter said. "It explains why when he comes back inside he is so dirty."
Carter hasn't been able to stop Nacho from digging the holes, but he at least feels better now that he knows who the culprit is. He and his housemate don't particularly love the holes all over their yard — but it's still pretty cute watching how much Nacho loves to dig, just like a dog.
"He will dig like that and then run around the yard and do zoomies," Carter said.