Mom Cat Breaks Into Stranger's Home To Keep Her Babies Safe
She kept carrying in more and more kittens 😻
A mother's love knows no bounds — and this is particularly true for a stray cat named Tala.
One night last August, a man named Vincent from Santa Ana, California, was relaxing at home when he suddenly noticed an intruder in the house.
But luckily, it wasn't anyone too threatening.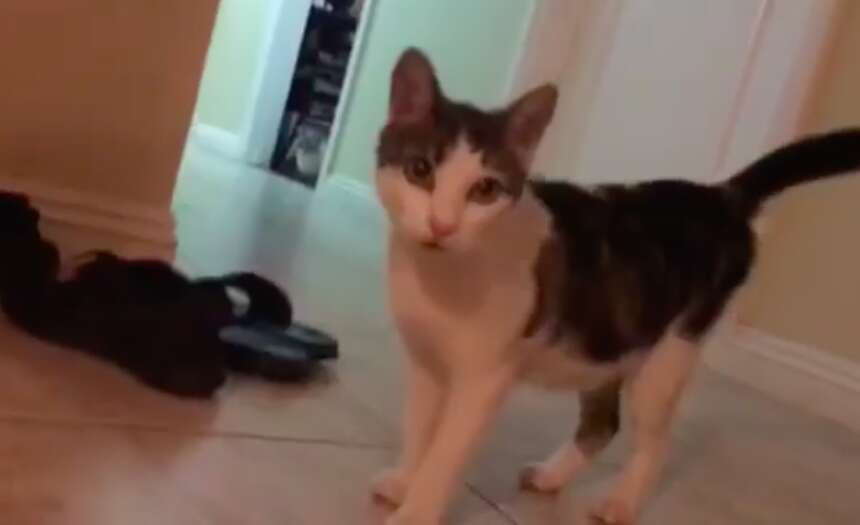 Looking up at him was a young female cat, who had presumably broken into the home through the doggy door that his Chihuahua used to go out into the yard.
Noticing how friendly the cat was, Vincent decided to take her in until he could find her owners.
Little did he know, there were more cats where that came from.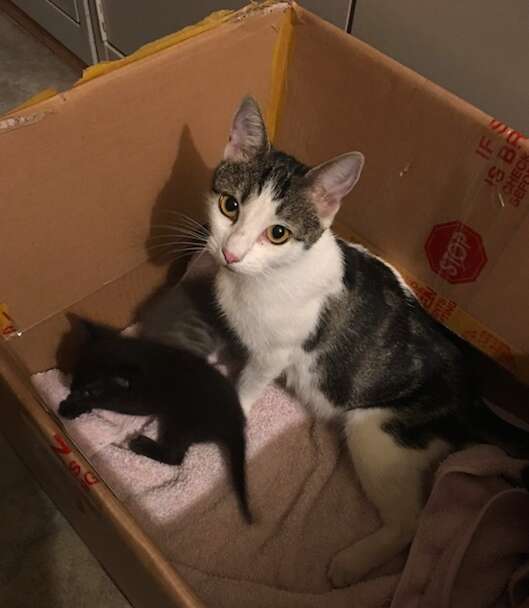 A few minutes later, Tala jumped back outside through the doggy door, and quickly returned with a tiny kitten. She got the baby settled in — and then she was out the door again to bring another one inside.
To keep the family comfortable for the night, Vincent set up a box with some towels inside the door while he put out a call for help to local animal rescue groups on Facebook. The kittens just kept coming.
"By the time he went to bed that night, she had brought three kittens into the house,"Jacqueline Santiago, member of Friends For Life Rescue Network, told The Dodo. "When he woke up the next morning, there were five total."
Vincent was glad to host the family of six — but the full house was a surprise to his Chihuahua, who typically is the only one to use the doggy door.
"I think the dog realized Tala needed help and didn't seem to mind the company," Santiago said. "He was very sweet to them, sniffing the babies especially. Tala was completely unafraid — somehow she knew it was a safe place to bring her kittens."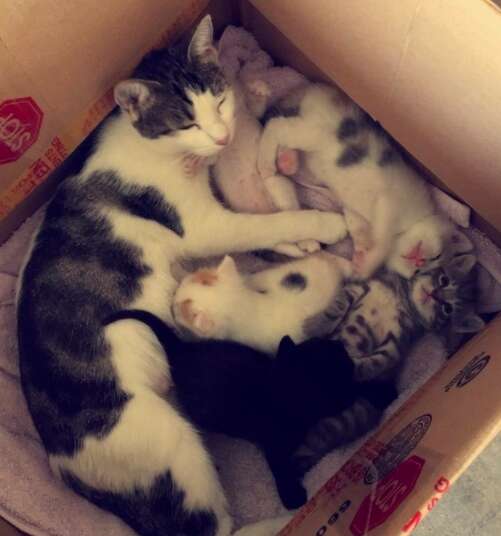 Santiago helped Vincent coordinate a local foster for Tala and her kids, which took about a week. The kittens were only 4 weeks old at the time, and the foster made sure they got vaccinated and treated for fleas after their life on the street.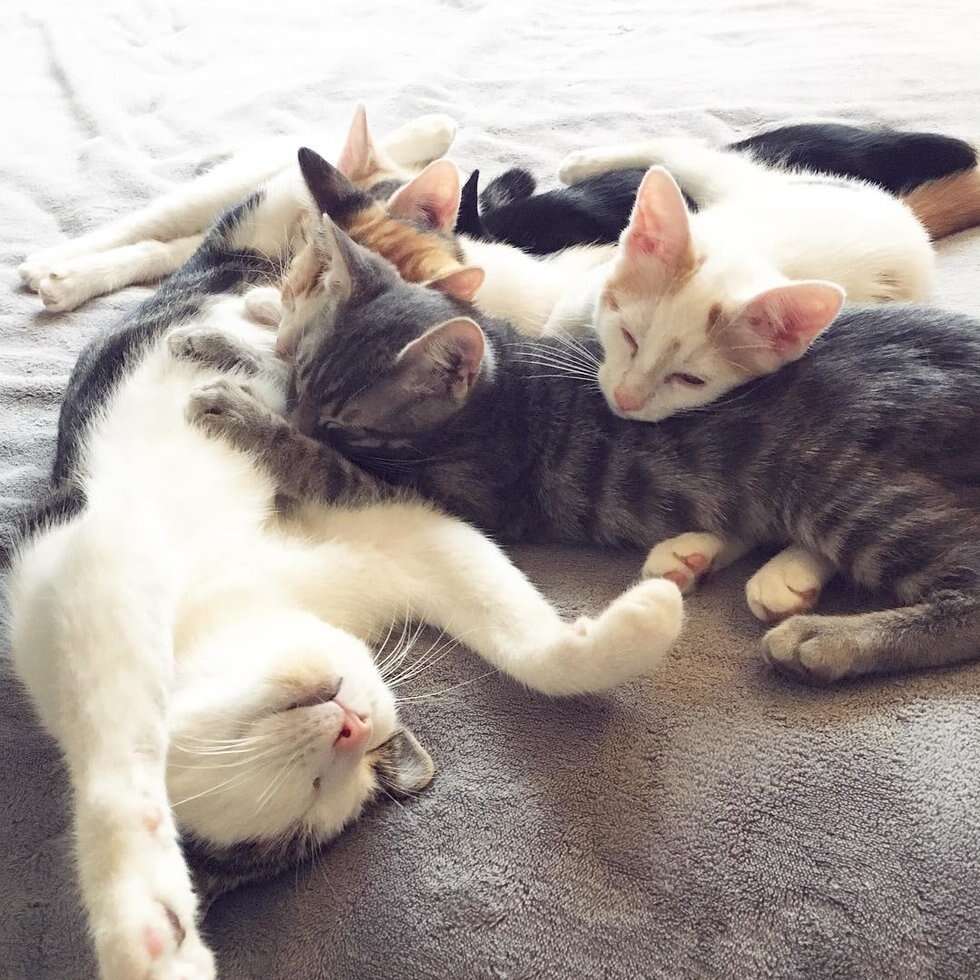 Because Tala was so comfortable around people and dogs, Santiago thought she had been someone's pet at one time. The rescue scanned her for a microchip, but she didn't have one.
"She's an amazing little girl and loves chin scratches," Santiago said.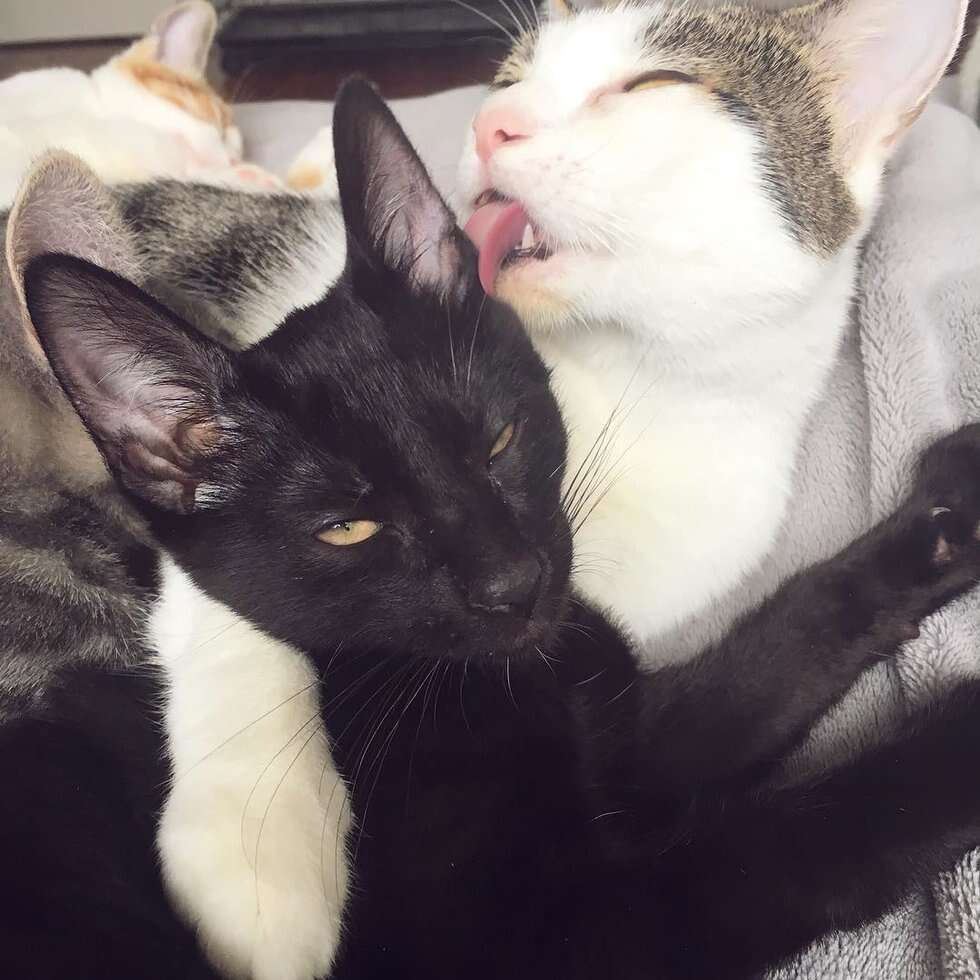 While all of Tala's kittens have found homes, Tala is still waiting at her foster home for a forever family of her own.
"She's such a sweet cat," Santiago added. "She absolutely loves her foster dad — she stares at him with these huge loving eyes. I think she really likes men, since she originally went into Vincent's house."
If you're in the Southern California area and are interested in adopting Tala,
you can apply here
. To help support the continued care of other animals like her, you can
make a donation
to Friends For Life Rescue Network.
Looking for another pet near you? Then meet Dodo Adoptbot, an interactive guide for new pet parents. Get
started on Facebook Messenger
or text HOME to 38349.