Cat Brings Unexpected Guest To Dinner
"They'll follow each other around. They might have grown up together."
Living on 5 acres of farmland in rural Minnesota, Nick Rodgers is pretty used to seeing animals hanging around his house. Over the years, one of his favorites has become Princess, a feral cat with bright orange fur who will pop in from time to time to visit him.
"She travels between farms and everyone knows her," Rodgers told The Dodo. "It's a common occurrence that Princess shows up after dinner, so we'll feed her."
One night earlier this month, however, Princess came to visit and had a rather unusual dinner guest in tow: an opossum.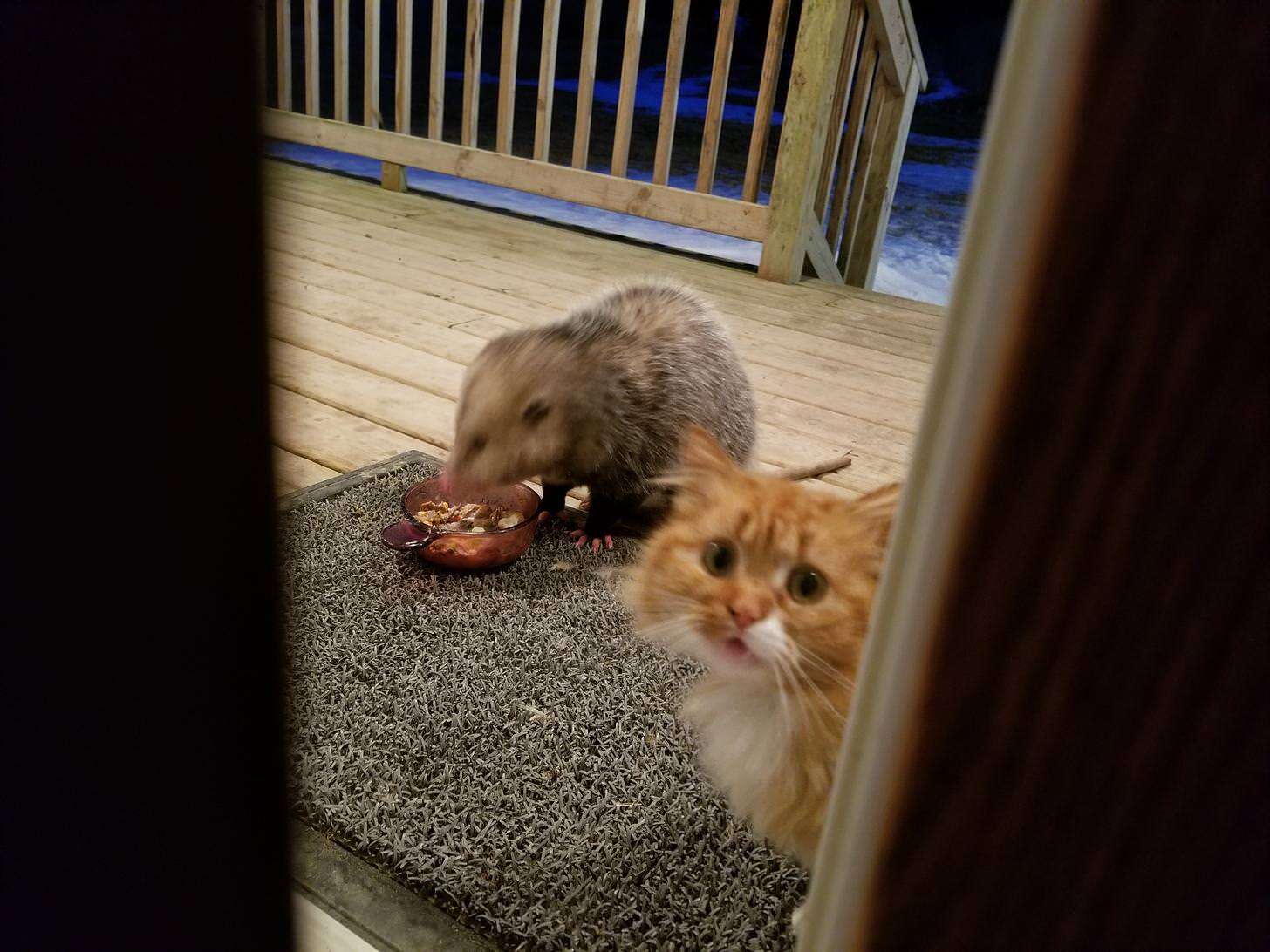 Just like Princess does, the opossum wandered up onto the porch and started eating the bowl of food sitting out. Luckily, Princess had already eaten her own meal beforehand, so the skinny-tailed critter was allowed to indulge to his liking.
Princess, of course, still looked as if she wanted another bite — but both parties were very polite.
This isn't the first time the cat and the local opossums have hung out together.
"There's a family of possums near and I've even seen Princess play with the young ones in the yard," Rodgers said. "They'll follow each other around. They might have grown up together."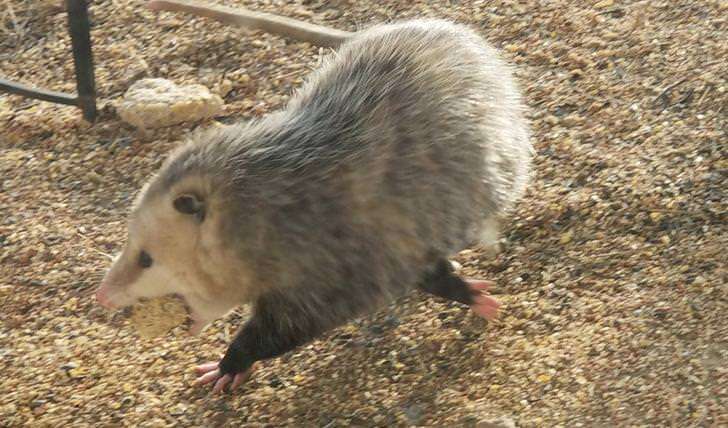 Although Rodgers had been surprised the first time he saw Princess with the opossums, he soon realized that they have learned to coexist quite peacefully.
"When I first started seeing them, they would get nose-to-nose for a while, then Princess would take off and Possum would try to keep up," Rodgers said. "This went on for a little while. Neither of them postured up like they were looking to fight, so I just sat back and enjoyed the show."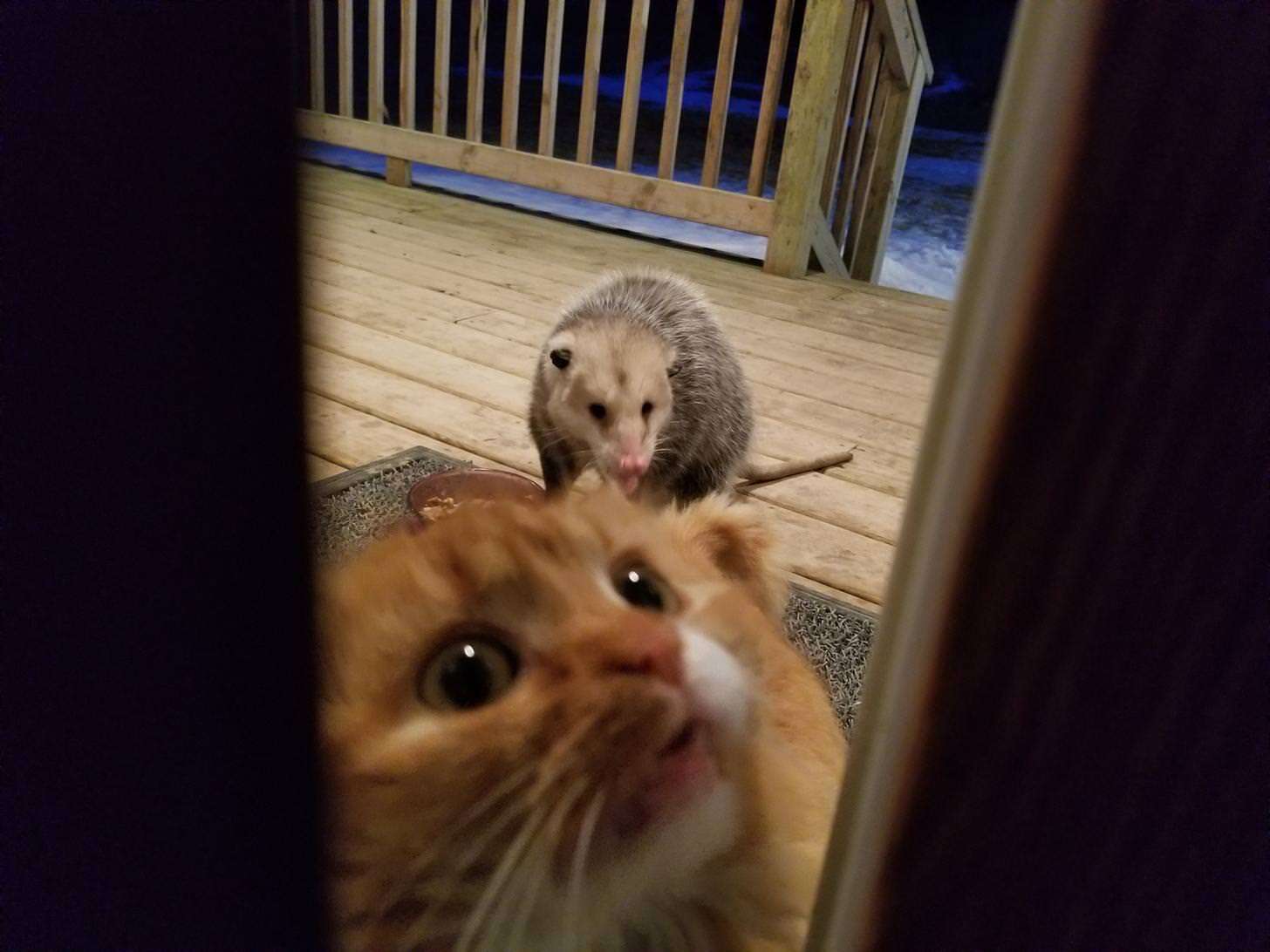 Seeing how gentle the opossums are toward Princess, Rodgers hopes he can help break down the bad reputation the species has — and encourages people not to chase them away if they're spotted hanging around the woods.
One common misconception about opossums is that they carry rabies — but they are actually extremely resistant to the disease.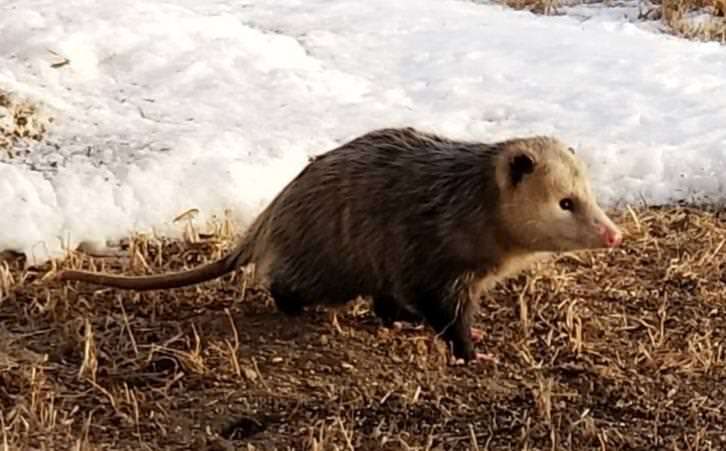 "Possums are very misunderstood," Rodgers said. "They aren't aggressive, just curious. Plus they eat so many ticks and bugs. I feel like they're just as much as my friends as Princess is."