People Find The Sweetest Cat Abandoned In Bag On Street
Even though he was scared and hungry, he was so friendly to the people who saved him 💕
Someone was arriving home late one night in Potters Bar, England when they found a zipped-up freezer bag sitting outside their house. Concerned, they went over to the bag and carefully looked inside — and found a scared, confused cat, just waiting for someone to help him.
Appalled that someone would zip a cat into a freezer bag and abandon him like that, the individual immediately contacted the RSPCA for help. Kate Wright, an animal collection officer with the RSPCA, responded to the call, and when she arrived, was saddened to discover that the sweet cat was only 7 months old.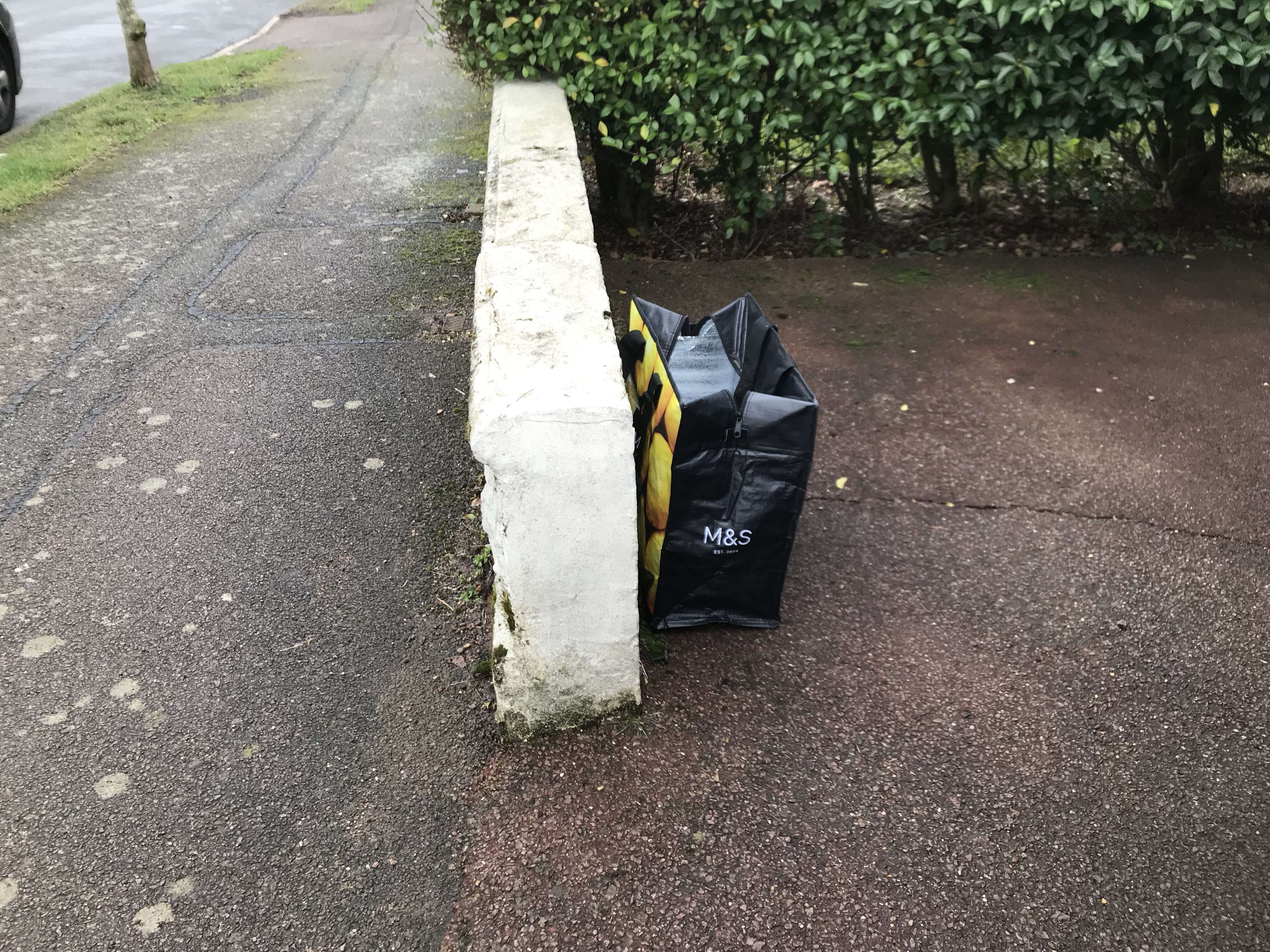 "The juvenile cat is not neutered and had no microchip," Wright said in a press release. "He is a very friendly boy and certainly didn't deserve to be thrown away in a carrier bag!"
The cat was taken to the RSPCA Southridge Animal Center, where staff decided to name him Spencer. Despite his ordeal, Spencer was incredibly sweet and friendly with everyone he came across, which made it even harder to imagine someone dumping him so cruelly.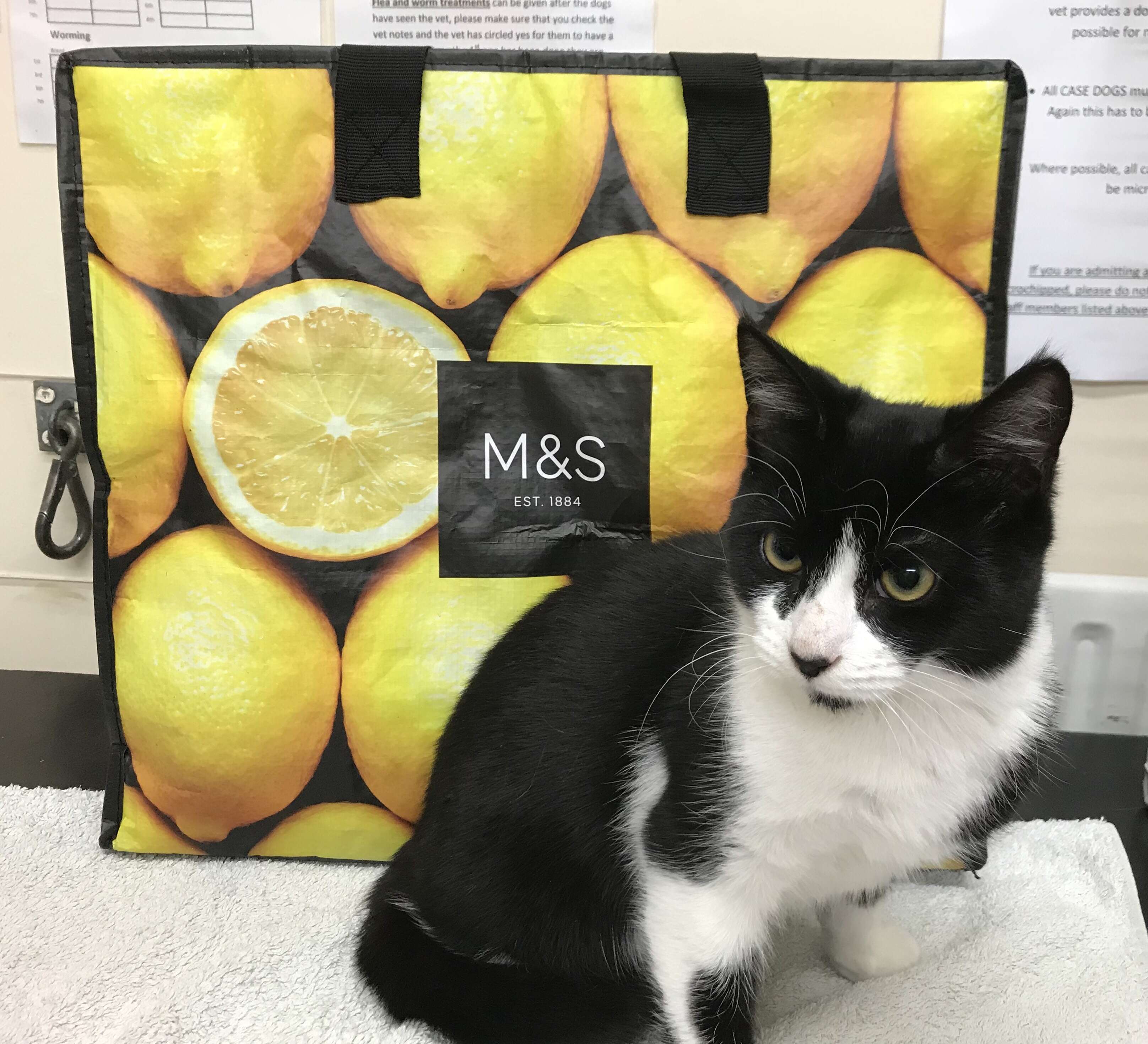 "There is never an excuse to abandon any animal in this way and poor Spencer would have been very confused, frightened and very cold," Wright said. "It is not known how long he had been there but he was very hungry when he was taken in."
Thankfully, Spencer is safe now and will be up for adoption very soon. It's incredibly lucky that the resident of the home he was dumped in front of decided to look inside the zipped freezer bag; otherwise poor Spencer may never have been discovered. The RSPCA is still searching for the person who might have abandoned him, in hopes of preventing it from ever happening again.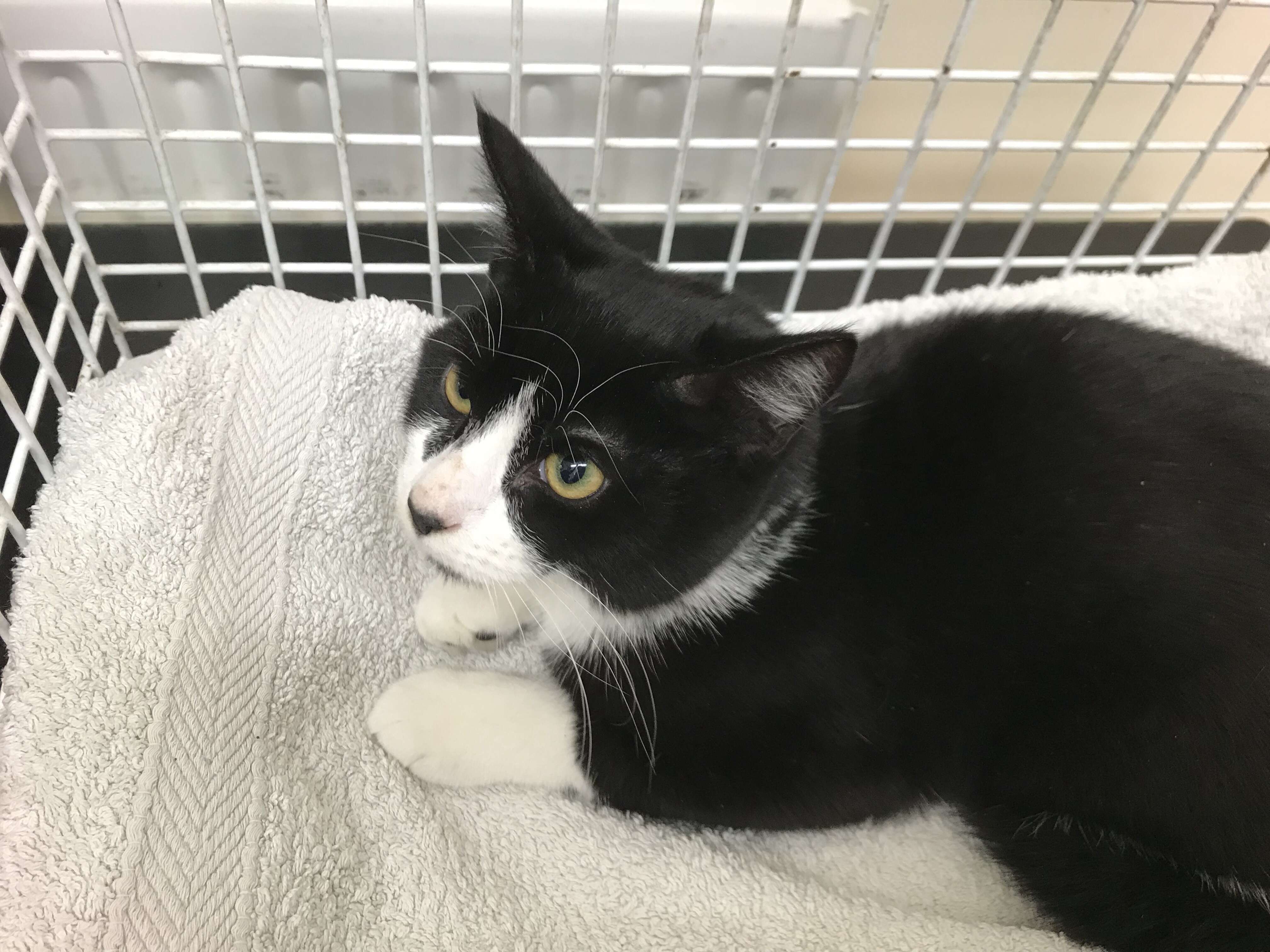 "There was no CCTV in the area so we are appealing for anyone who may have seen someone with a large M&S freezer bag, or spotted anything unusual in Park Avenue before about 11:30 p.m. on Thursday, February 8, to contact the inspectorate appeal line on 0300 123 8018 and reference ACO Wright," Wright said.