YES: The Worst Dog Racing Track In The World Is Closing Forever
"Tens of thousands of innocent greyhounds have been killed over the last 50 years in this death camp for dogs."
One of the worst places for dogs on the planet is going to finally shut down forever.
The Canidrome, a brutal greyhound racetrack in Macau, a territory in southeastern China, holds about 700 greyhounds at a time in its cramped cages and euthanizes about 30 each month for not winning enough races.

"The Canidrome is truly the worst racetrack in the world," Christine Dorchak, president of GREY2K USA Worldwide, one of the advocacy groups that has been working since 2012 to get this track shut down, told The Dodo. "There is no adoption program. No dog gets out alive and tens of thousands of innocent greyhounds have been killed over the last 50 years at this death camp for dogs."
Already winding down operations this year, the track has been ordered to close by the Macau government and is expected to completely shut down by July 2018.
The dogs were often imported from breeders in Australia, and lived very short lives at the Canidrome. If a dog finished fourth or worse in five sequential races, he'd be euthanized. It was estimated that every greyhound who arrived at the Canidrome would die within three years.
"We welcome the news that the Chinese government has ordered this atrocity to end," Dorchak said. GREY2K USA Worldwide is already working with ANIMA, a shelter in Macau, to help find homes for the estimated 650 dogs retiring from the track. "The first few lucky dogs have already been released to safety."
Once the track is closed, it has been proposed that schools for local children be built there instead.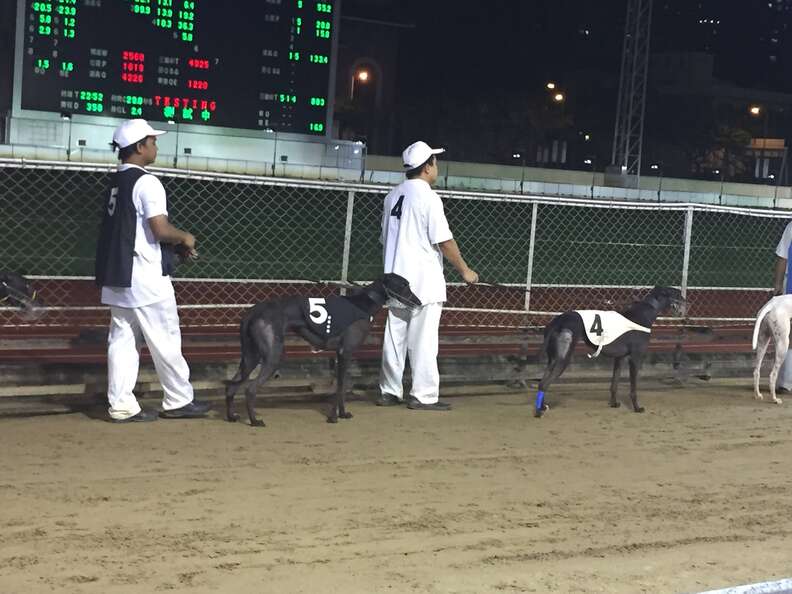 To help GREY2K USA Worldwide in its efforts to find homes for these dogs and its fight against dog racing, you can
make a donation
.