Dog Lover With Social Anxiety Gets The Most Important Question Tattooed On His Arm
"It's a great conversation starter."
For as long as he can remember, Chase Grossman has always adored dogs. He works for a local park system with tons of trails, so he sees a lot of dogs pass through every day. He always wants to pet them and say hello, but sometimes gets anxious and isn't quite sure how to ask their parents if it's OK.
Grossman does have a 12-year-old rescue corgi, Lily, who is incredibly skilled at helping him meet new people and other dogs, but he still wanted to find a seamless way to pet as many dogs as he possibly could, even when she wasn't around.
"She LOVES to be petted and pulls me towards attention," Grossman told The Dodo.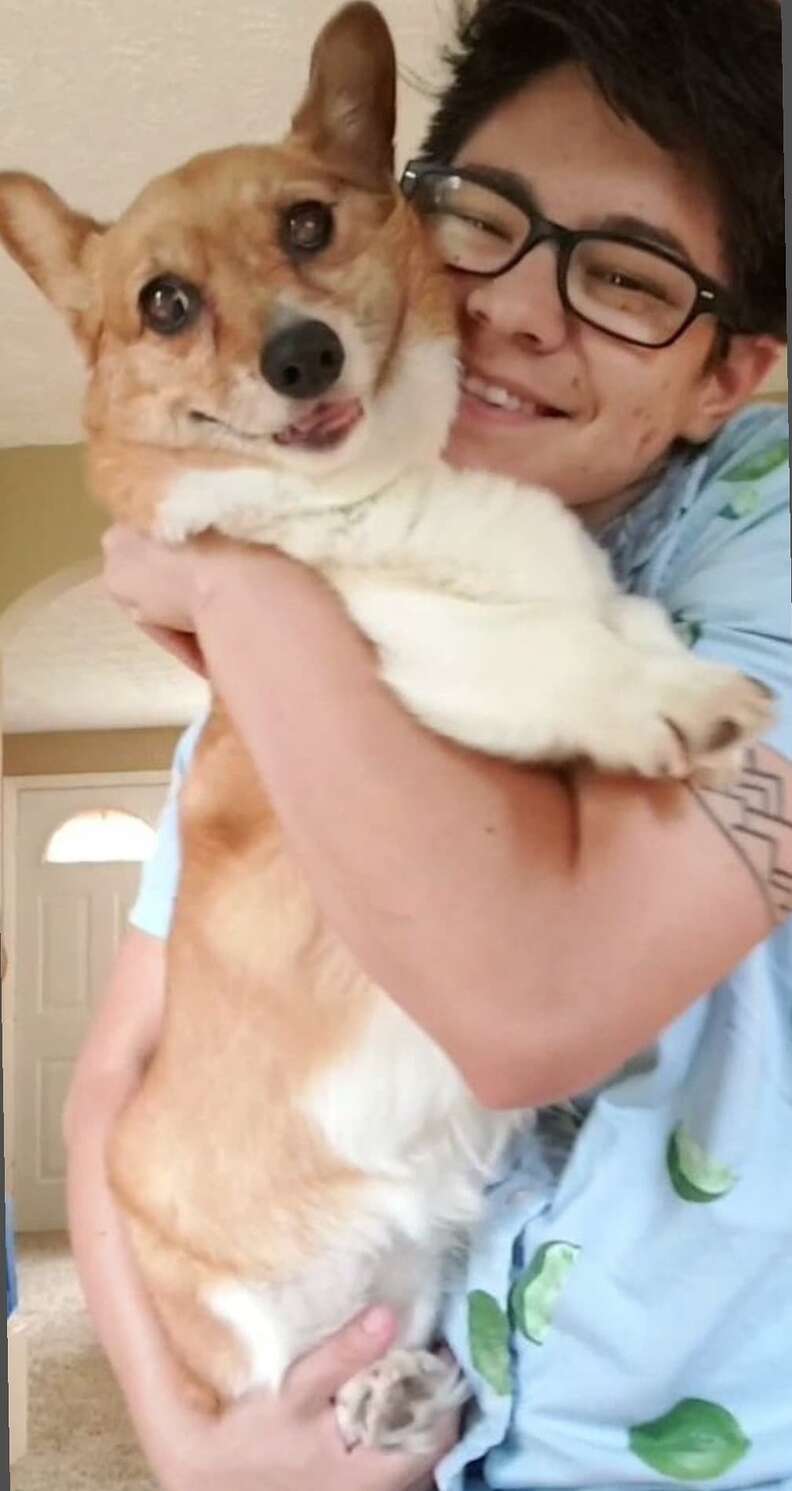 Dogs mean a lot to Grossman, and he was tired of his social anxiety getting in the way of meeting them all — so he came up with the cutest, funniest idea.
He decided to get a tattoo of the most important question in the world: Can I pet your dog?
Grossman got the tattoo from Jacob Bowman at West Anchor Tattoos in Cleveland, Ohio, and had it placed on his arm, in a large enough font for all the world to see. So far, he couldn't be happier with that decision.
"It's a great conversation starter," Grossman said. "I purposefully placed it on my right arm since it's my dominant and first to reach or wave with."
While a lot of people own shirts that say, "Can I pet your dog?" Grossman seems to be one of the first to tattoo it on his body, and most people he's come across couldn't be more in love with the idea.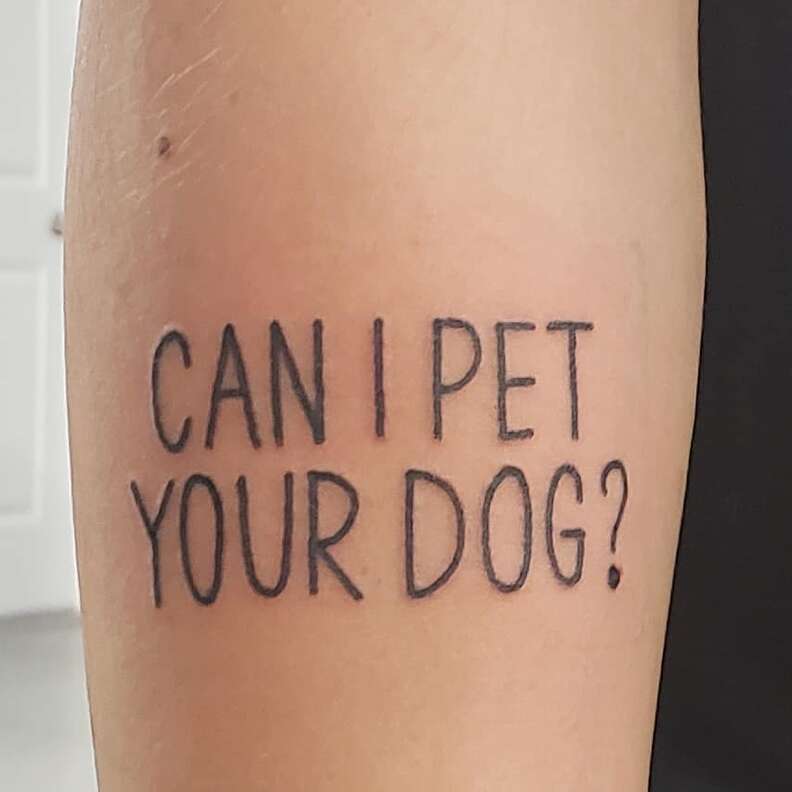 "People laugh and for a minute don't think it's real," Grossman said. "There's a line between genius and dumb and this is a happy middle to me."
Dogs help so many people deal with anxiety and other mental health issues and can really help brighten someone's day — and now Grossman has the best way to ensure that he interacts with as many dogs as possible.