Bulldog Trapped In Basement Has The Best Reaction When She Sees Her Rescuers
"She immediately trusted us and I swear knew she was safe."
For weeks, the sound of barking rang out of an otherwise abandoned house in Cincinnati, Ohio.
Two Good Samaritans living nearby heard the distressed cries and decided to investigate. They located the property's owner, who allowed them access to the basement in exchange for filling the water dish of the dog he kept trapped inside.
When they entered, their hearts broke at what they saw.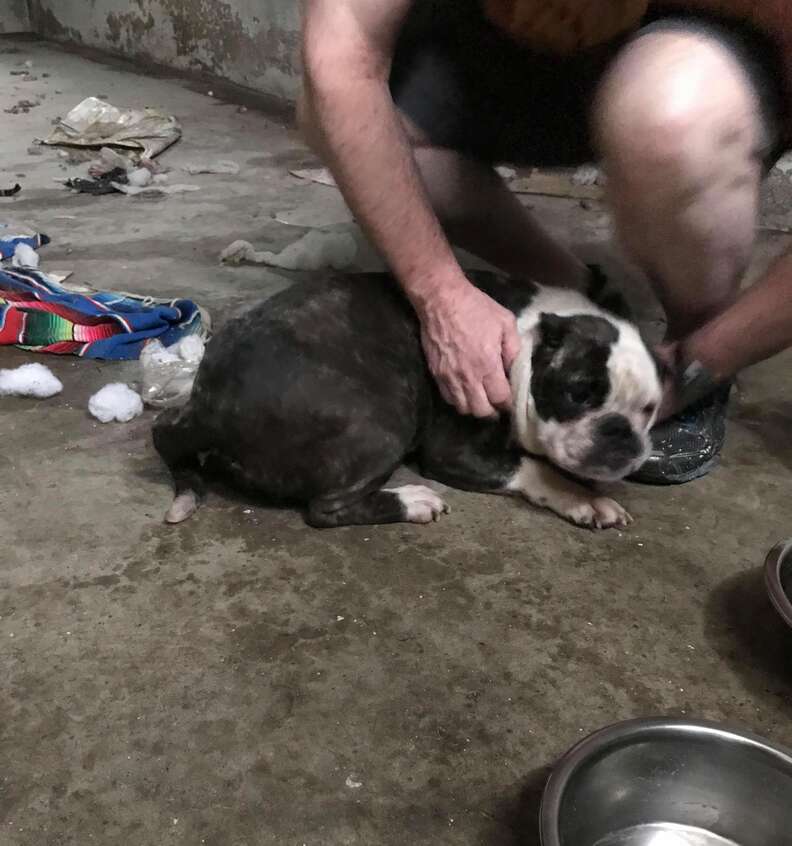 Crouched on the cold floor lay a 2-year-old bulldog named Gracie. The dog was starved for affection, immediately rushing to her rescuers, huddling close and giving them kisses.
"Her feet are caked in feces and her voice is hoarse from barking," the rescuers wrote in a Facebook post. "She is absolutely desperate for attention and food (he feeds her by dumping a bag of food every few days) … but she is so sweet. Please … can any dog rescues take her?"
When Queen City Bulldog Rescue (QCBR) came across the post, they immediately rushed to the vacant house to free the desperate animal. Gracie had allegedly been used for breeding and was no longer profitable to her owner. "He agreed to let the dog go since she 'wasn't getting pregnant anymore' for $200," Chelsea Muenzer, founder of QCBR, told The Dodo.
Despite everything she had been through, Gracie loved everyone she met, and was quickly licking all of her saviors.
"She craved human touch!" Muenzer said. "The moment we came in contact with her she immediately trusted us and I swear knew she was safe."
When Gracie left the rotting house, it was the first time she'd felt a cool breeze and fresh air in possibly years, and she seemed determined to soak up every wonderful moment, noted Muenzer: "She rolled in the grass and SMILED."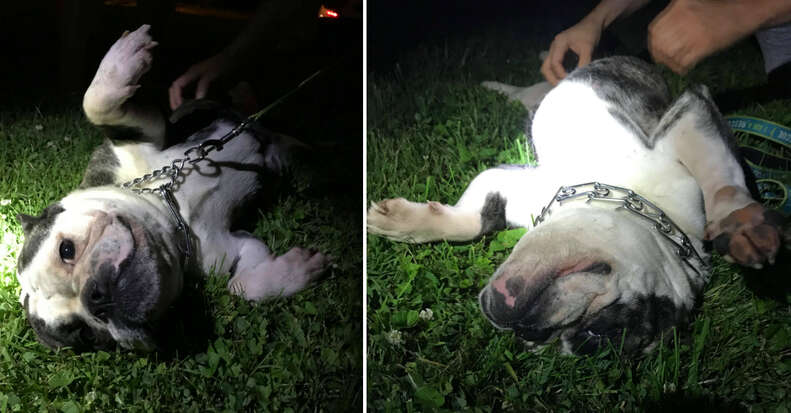 The grateful look on her face meant everything to the people who helped her.
After years of neglect, Gracie is being treated for skin infections and is awaiting her spay surgery — but she is finally on the mend.
Her foster family has already fallen in love with the sweet bulldog, and it seems like Gracie may have found her forever home on the first try.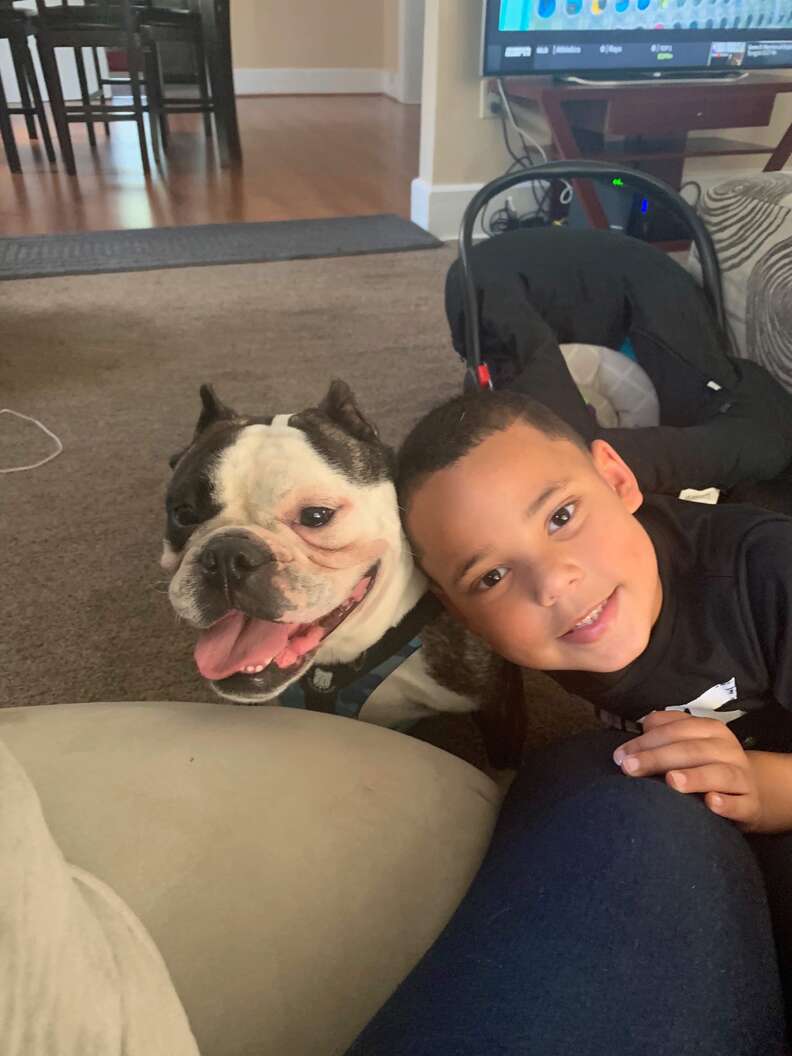 Far from the darkness of the basement, Gracie is learning what it means to be a beloved pet.
"She is living the cozy life right now," Muenzer said. "She's a newfound fan of cozy blankets, walks in the sunshine, playing with human kiddos, bubble baths and cookies."
Gracie still has a ways to go before she can forget her past, and runs to the basement of her foster home whenever she has to use the bathroom. But her new mom is doing everything she can to help ease the transition.
Since the day she was rescued, it was clear that Gracie has so much to give, and the little dog is finally getting the love she deserves in return.