Playful Dog Has Been Waiting For A Home For 2 Years And No One Knows Why
"He talks a lot and communicates with you, and you can tell when he's having a bad day because he just gets really down."
Brutus has been looking for a home for two long years now, and the team at Adoption First Animal Rescue is anxious for him to find his forever family.
"He will talk to you, he smiles all the time and he's just excited to see you, no matter what the circumstances," Nicole Johnson, a volunteer at Adoption First Animal Rescue, told The Dodo. "He's very loyal, so once he has his person, he's very attached to them and listens to them on command immediately."
Two years ago, when he was 6 months old, Brutus was picked up as a stray in Duplin County, North Carolina, and taken to the local municipal shelter. If his owner didn't come for him, no one expected him to last long.
"It was a high-kill shelter," Johnson said. "They have about 10 kennels, so they put down dogs every single day of the week."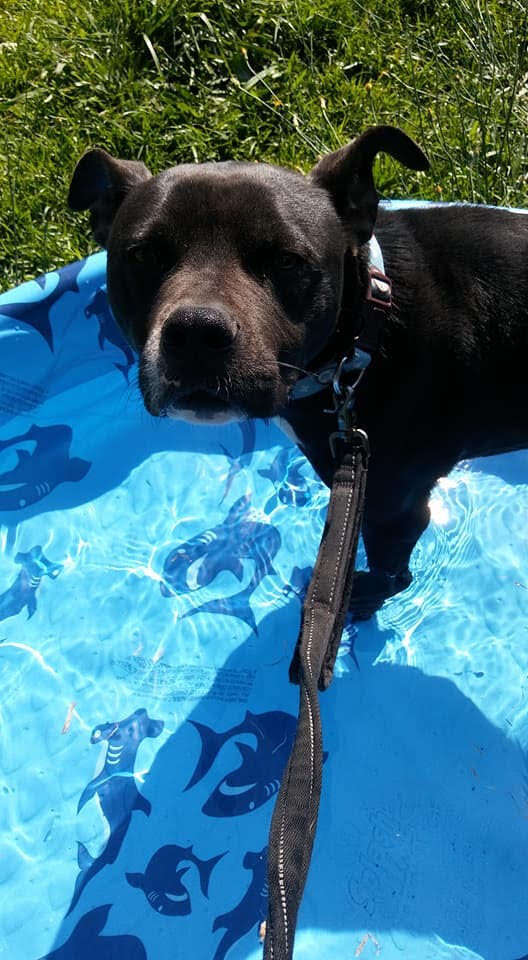 While being handled by the animal control officers and shelter staff, something unfortunate happened.
"He was scared back into a corner, and then bit them," Johnson said.
While no one was badly hurt, the biting incident has stayed on Brutus' record — and it's probably hurt his chances of finding a home, Johnson explained.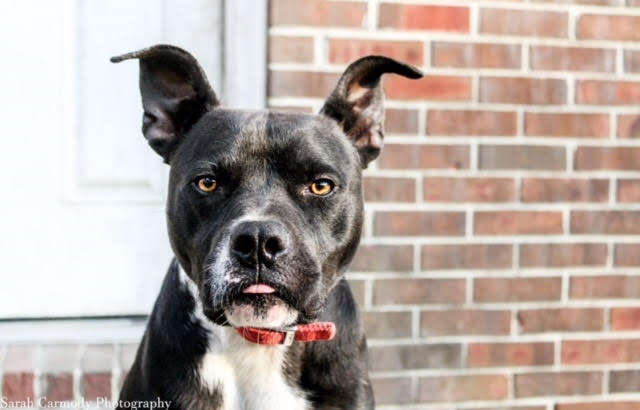 But luckily for Brutus, the team at Adoption First Animal Rescue decided to take a chance on him.
"It was his last day, and they were going to put him down," Johnson said. "We have a friend who works there, and we had a really good feeling about him, and really, really thought we should take him."
When the rescue group got Brutus, they could see that he was a sweet, affectionate dog — but he didn't have great manners, and he got overexcited around people and other dogs. So the team placed Brutus in a foster home with a professional dog trainer, who worked with Brutus for about a year. With this training, Brutus transformed into another dog.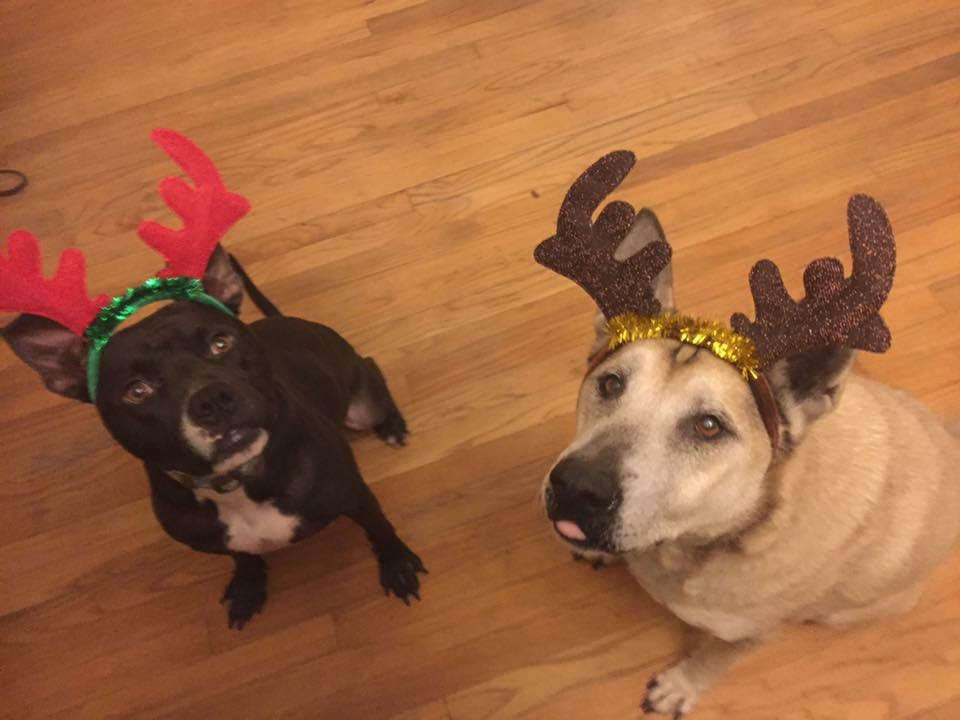 "He loves to play with babies and kids now," said Johnson, adding that he gets along extremely well with her two kids, aged 3 and 4. "He gets along with most dogs now. He likes to talk to you and say hello. He's very smart and learns very fast."
Yet for some reason no one can understand, Brutus, who is now 2 years old, can't find a home.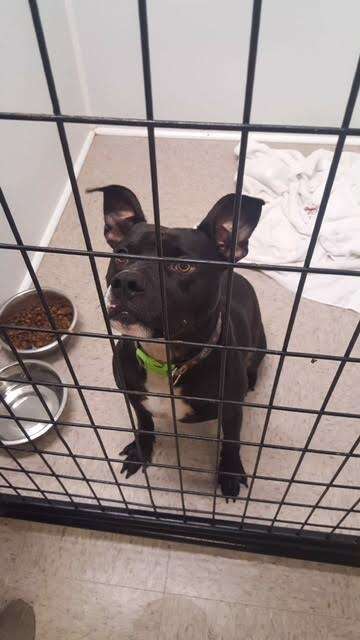 "I think part of it is his breed," Johnson said. "He's a pit bull, and in our area … unless you own your own home, you cannot have a pit bull."
The team at Adoption First Animal Rescue has tried just about everything.
"We've had him for about two years, and he's gone to just about every adoption event that we've had," Johnson said. "We've networked over Facebook, made videos of him. Everything we've known how to do, we've done."
The best home for Brutus would be one without cats, Johnson explained. And while he gets along with other dogs, he'd have trouble living with a dog with a dominant personality. Most importantly, Brutus needs a family who has a lot of time and energy for him.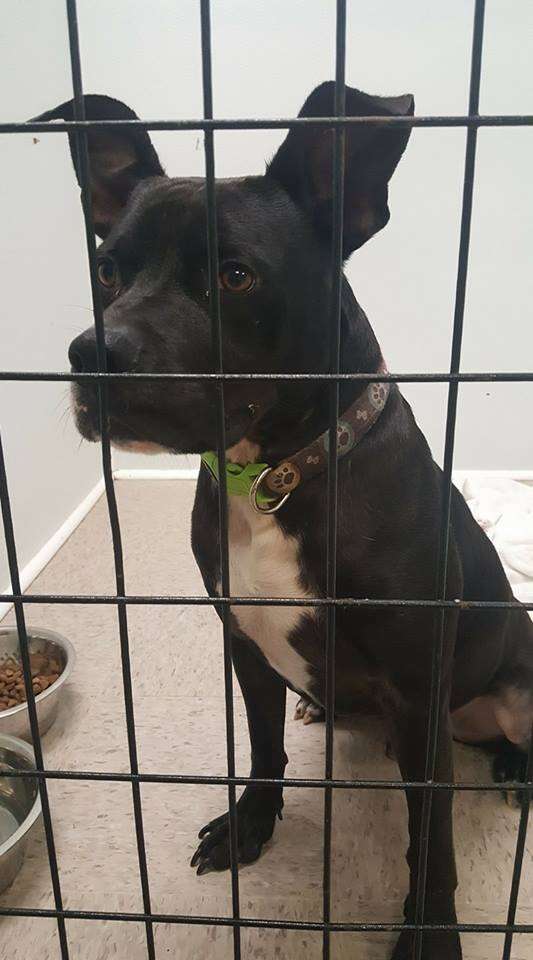 "We try to go up to the shelter as many times in the day to play with him, but as much as he loves seeing us, I think he would be much happier in a home," Johnson said. "He's much more relaxed in a home, and he's got a lot of energy at the shelter that he can't really get out. He talks a lot and communicates with you, and you can tell when he's having a bad day because he just gets really down."
"He likes to play outside, he likes to cuddle, he likes to cuddle with my kids — they love him," Johnson added. "He loves car rides. He likes Puppuccinos."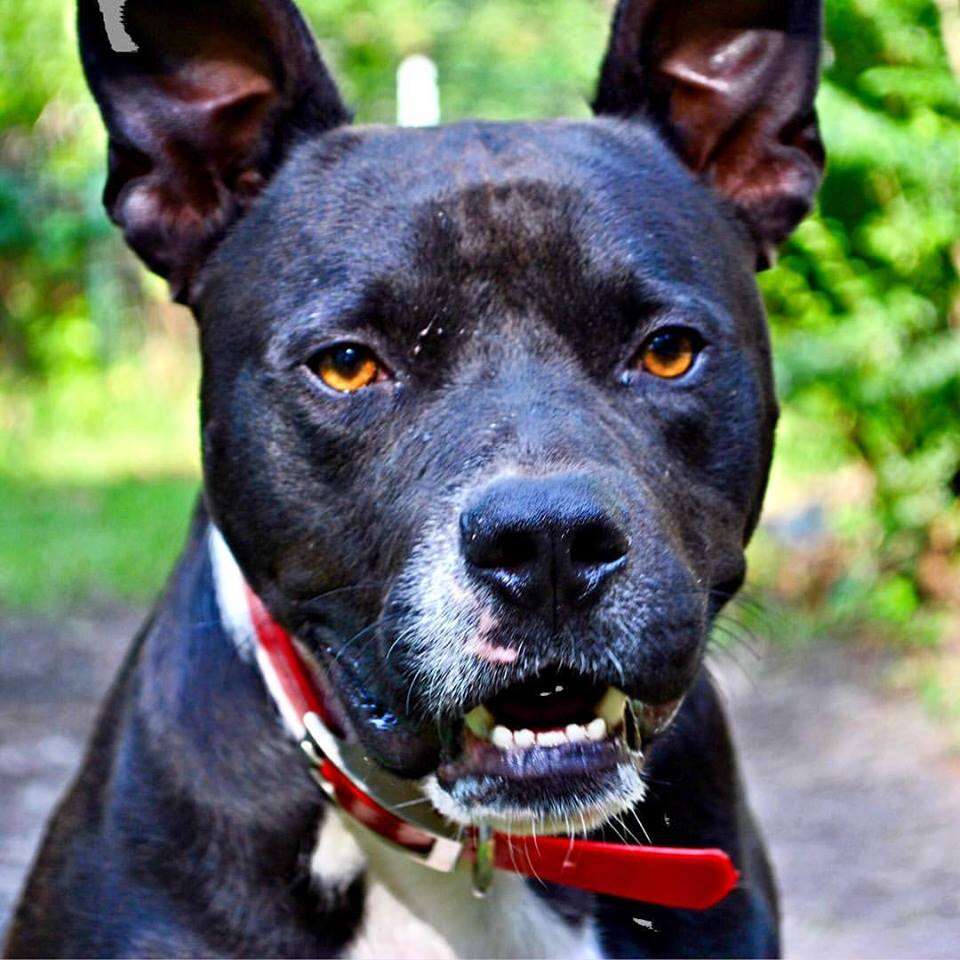 Johnson cares for all of the dogs at Adoption First Animal Rescue, but she's got a soft spot for Brutus — and she's eager for him to find a family.
"He deserves it," Johnson said. "Out of all the dogs, he deserves it."