Kitten Brothers Do The Cutest Thing So They'll Be Adopted Together
They're completely inseparable ❤️
Marlow and Mittens were two tiny kittens found together as strays — but no one realized just how close they really were.
From the moment they arrived at the RSPCA's shelter, staff could see that the pair were attached, but they decided they would have a better chance of finding forever homes if they posted about them separately and didn't require that they be adopted out together. The sweet kitten brothers, however, had other plans.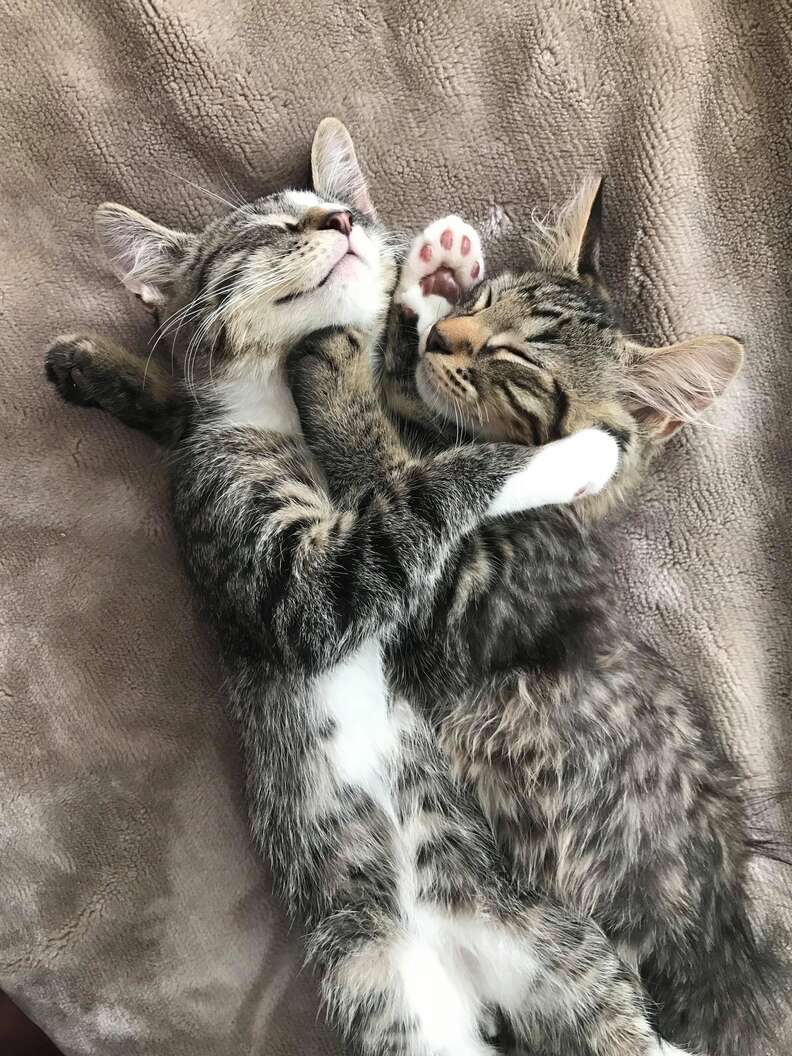 When Grace Serena and her partner saw Marlow's face on the RSPCA's website, they immediately knew he was the kitten for them and decided to go in to meet him. They had no idea that Marlow had a brother — but when the couple arrived, the little kittens quickly set a plan in motion to make sure they wouldn't be separated.
Marlow and Mittens put on their cutest faces, snuggled up to each other fiercely …
… and snuggled up to their new potential parents as well, essentially sealing the deal.
"They did mention that this particular pair were closer than most, but were definitely willing to adopt them out separately," Serena told The Dodo. "I myself was attached to Marlow, and my partner Jake was extremely fond of Mittens. After a long and hard deliberation, we decided it was either no cats or both cats, and let's be honest, no cats is NEVER a good idea."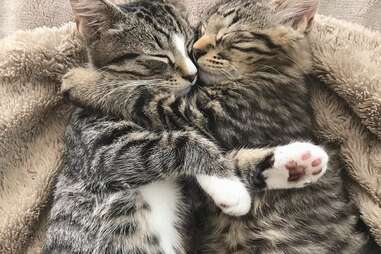 Initially, the couple had decided to adopt a kitten because Jake was going through a rough time emotionally. As soon as they met Marlow and Mittens, though, all reasoning evaporated, and all they could think about was getting the inseparable kittens out of the shelter, and giving them a place where they could cuddle together for the rest of their lives.
"We almost forgot entirely about our initial reason for getting a new pet, and adopted them out of pure love and utter cuteness," Serena said.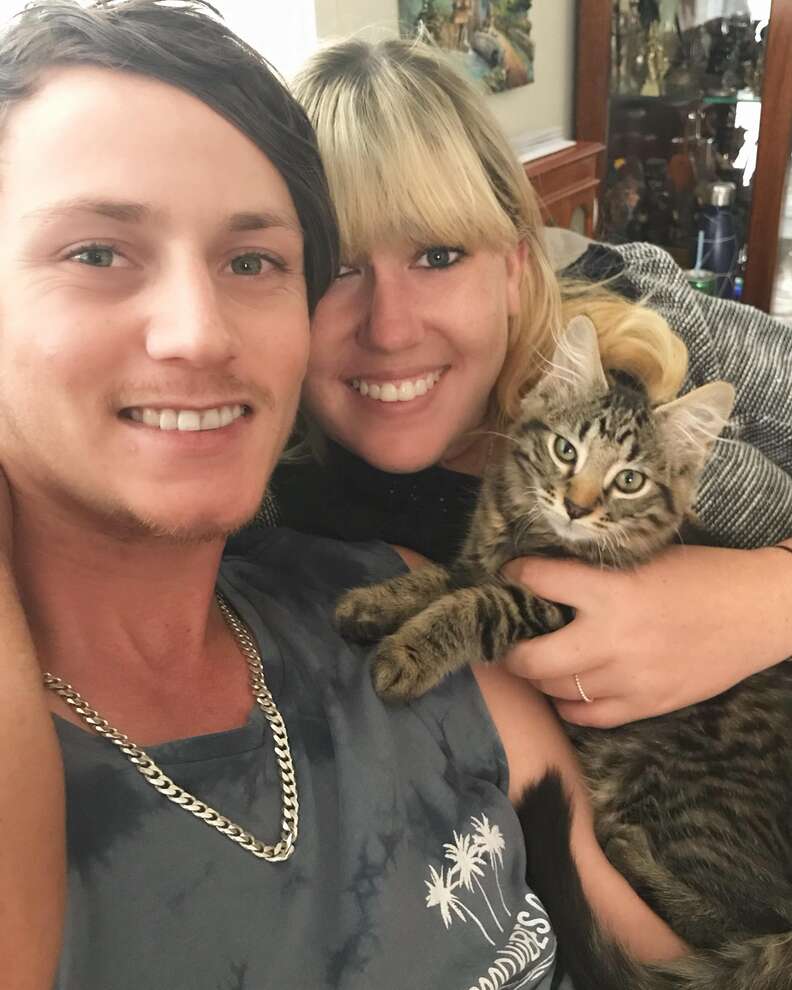 As soon as Marlow and Mittens arrived in their new home and realized they were staying together, they were absolutely overjoyed …
… and decided to celebrate by cuddling, of course.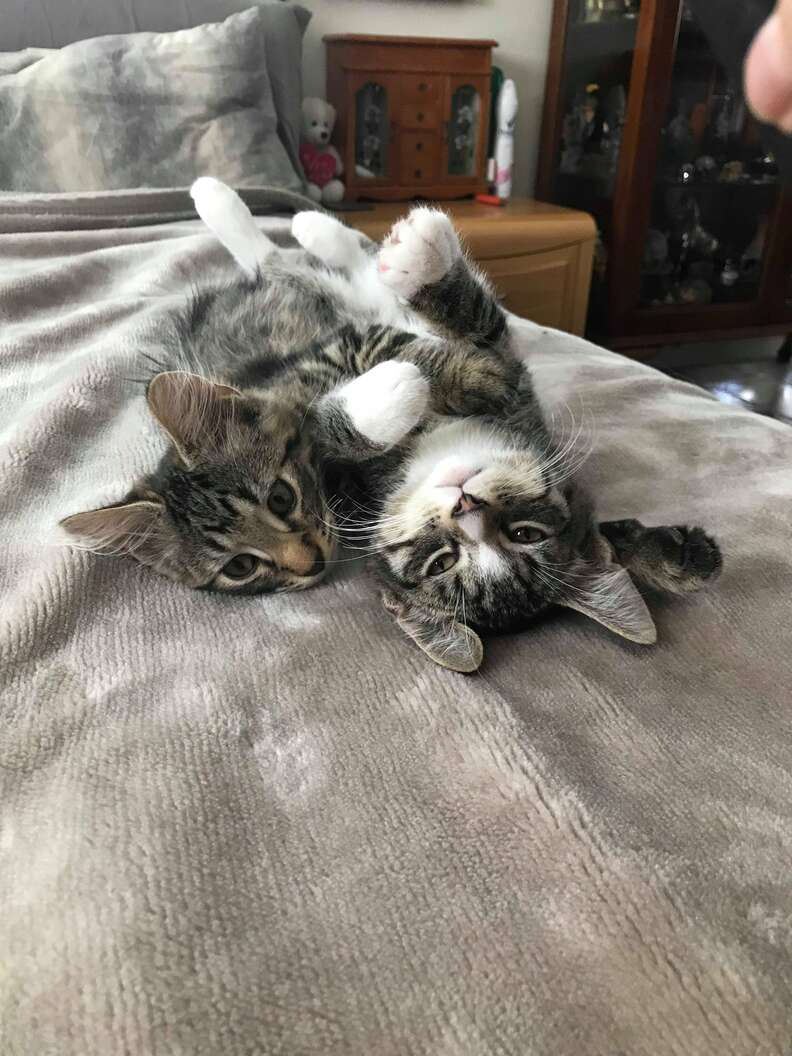 "After getting them home, I was expecting them to both be quite anxious about their change of environment," Serena said. "I have adopted pets before and usually the first 24 hours you find that your new pet is hiding somewhere they 'feel safe' and they won't come out until they have absorbed the new scents and surroundings. These two were the polar opposite. They were initially inquisitive and then immediately made themselves right at home on our bed. They immediately claimed the place as their own and seemed extremely comfortable in their new home."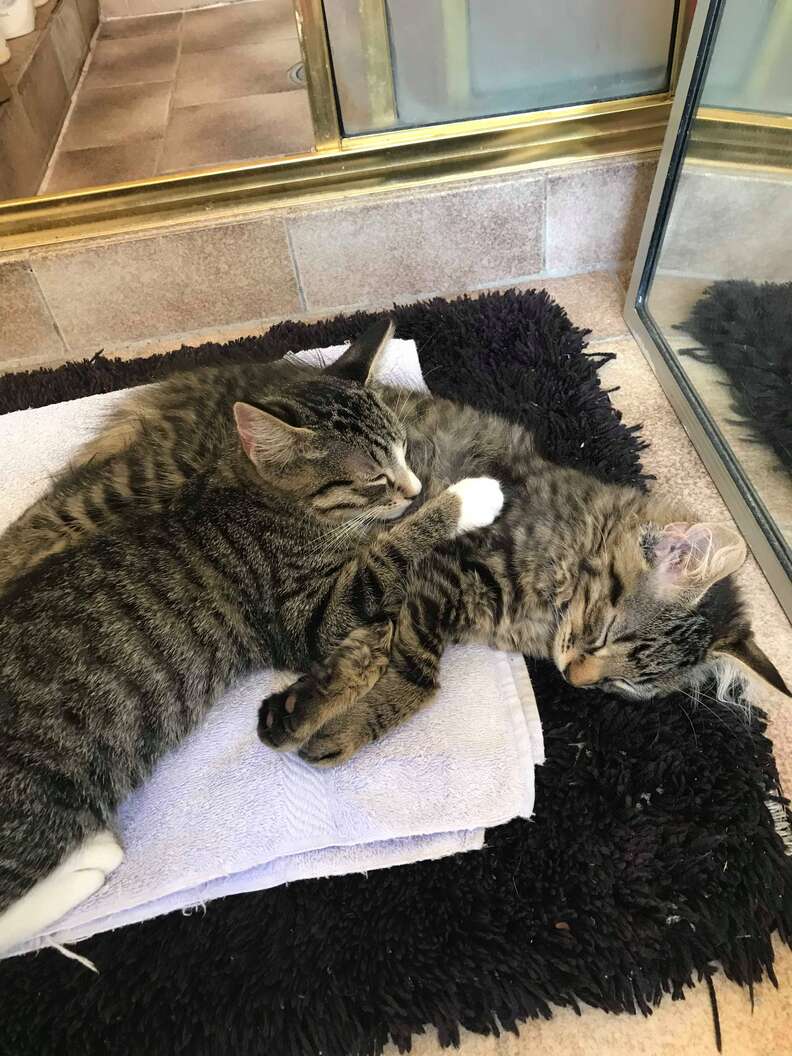 It's been about a week since Marlow and Mittens arrived in their new home, and the new little family couldn't be happier with how things worked out. Even though the couple had only been planning on adopting one kitten, the sweet brothers quickly changed their minds, and everyone involved is so glad they did.
"They have been an absolute blessing for my partner who was experiencing a few hardships recently," Serena said. "They have brought so much joy, laughter and happiness into this household and I honestly couldn't be happier with our decision to adopt them both."
Thinking about adopting? Then meet Dodo Adoptbot, an interactive guide for new pet parents. Get started on
Facebook Messenger
or text HOME to 38349.