Boy Sees A Kitten Who Can't Walk — And Decides To Change Her Life
"He was very sad to see the other kittens playing, and that she could not play."
At 9 years old, João might not have as much life experience as some — but he knows better than most the importance of being kind.
And because of that, a little cat with a disability is experiencing her own life like never before.
João lives in Paraná, Brazil, where he recently paid a visit to a neighbor's house. A litter of kittens had been born there a couple of weeks earlier, and he'd been wanting to spend time with them. But something wasn't right.
"[He] saw a kitten that couldn't walk," Rogéria Bello Corazza, the boy's mother, wrote online. "He was very sad to see the other kittens playing, and that she could not play."
It was then that João decided to change her life.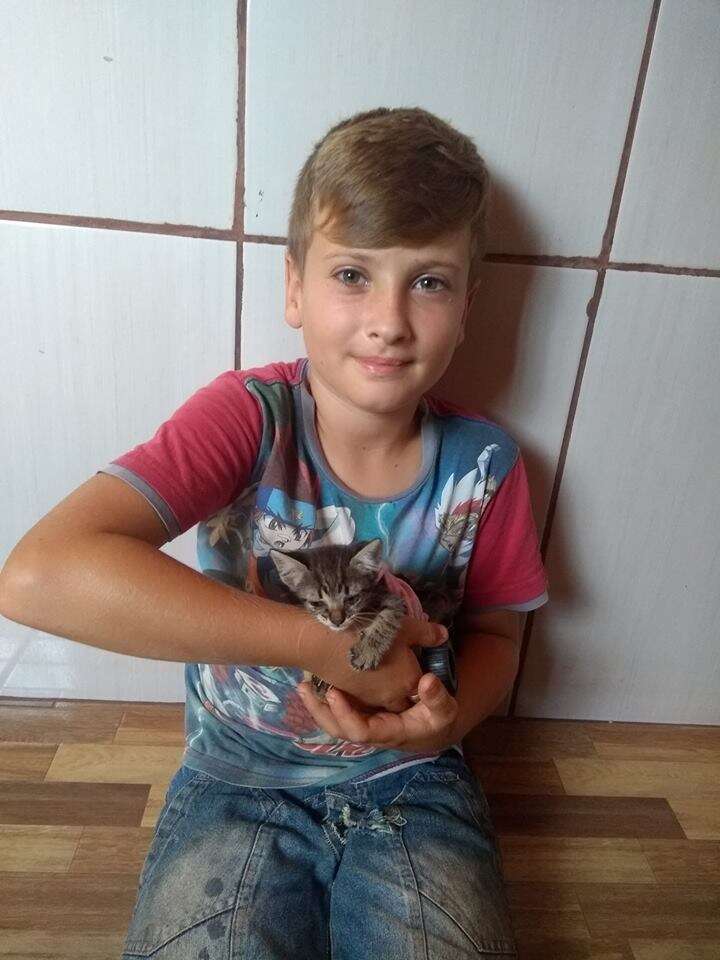 "He returned home and started to have ideas about how to help," Corazza wrote.
João surmised that the kitten would benefit from a mobility cart, but that she'd need one very small to fit her particularly tiny frame. So, he got creative. With the help of a friend who lent some materials, João crafted a tiny, custom wheelchair specifically designed for the kitten who couldn't walk.
And sure enough: "She was walking in just a few minutes," Corazza wrote.
Here's video of the kitten finally realizing she can move around on her own now, thanks to João:
Though the cause of the kitten's disability isn't clear, there's little doubt that her spirit is strong.
Fortunately, she's found a friend in João to help her realize her full potential, and to cheer her along with each step she takes.
"His joy of being able to help was the best part," Corazza wrote.