Little Boy Visits Shelter And Adopts The Oldest Dog There
He picked a 14-year-old dog who had been waiting so long to have a friend again ❤️
In November 2017, Shey the 14-year-old miniature poodle was dropped off at the Animal Rescue League of Iowa for the saddest reason: His family was moving, and they weren't taking him with them.
For the next four months, Shey waited and waited at the shelter for someone to pick him. He was suffering from dental disease and had never been neutered, so the rescue got him scheduled for surgery and vet care. Only one of his teeth wasn't fully rotted.
Being deaf, half-blind and almost completely toothless, there wasn't exactly a line out the door of adopters waiting to meet him.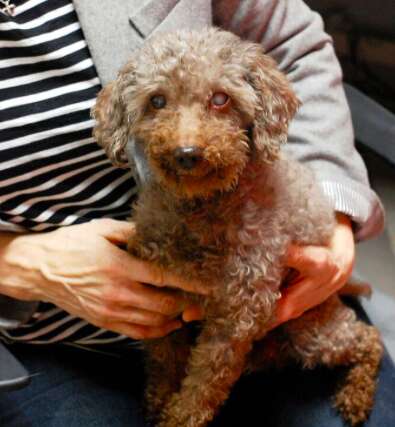 But when a young boy named Tristan came in one night last week, none of that mattered. He and his mom were looking for a small dog who loved cuddles, and the shelter staff knew Shey would be a perfect match.
"Shey is super sweet and wants to be near people all the time," Jessica Jorgenson, digital content coordinator for the rescue, told The Dodo.
Tristan excitedly took a seat, ready to meet his new potential pal. When the staff placed Shey into Tristan's lap, the look on the boy's face was one of pure joy.
"Shey was very comfortable with Tristan from the beginning," Jorgenson said.
As the adoption staff went over some of Shey's special needs, Tristan held onto every word — clearly willing to do everything he could for the sweet little dog cuddled up in his lap.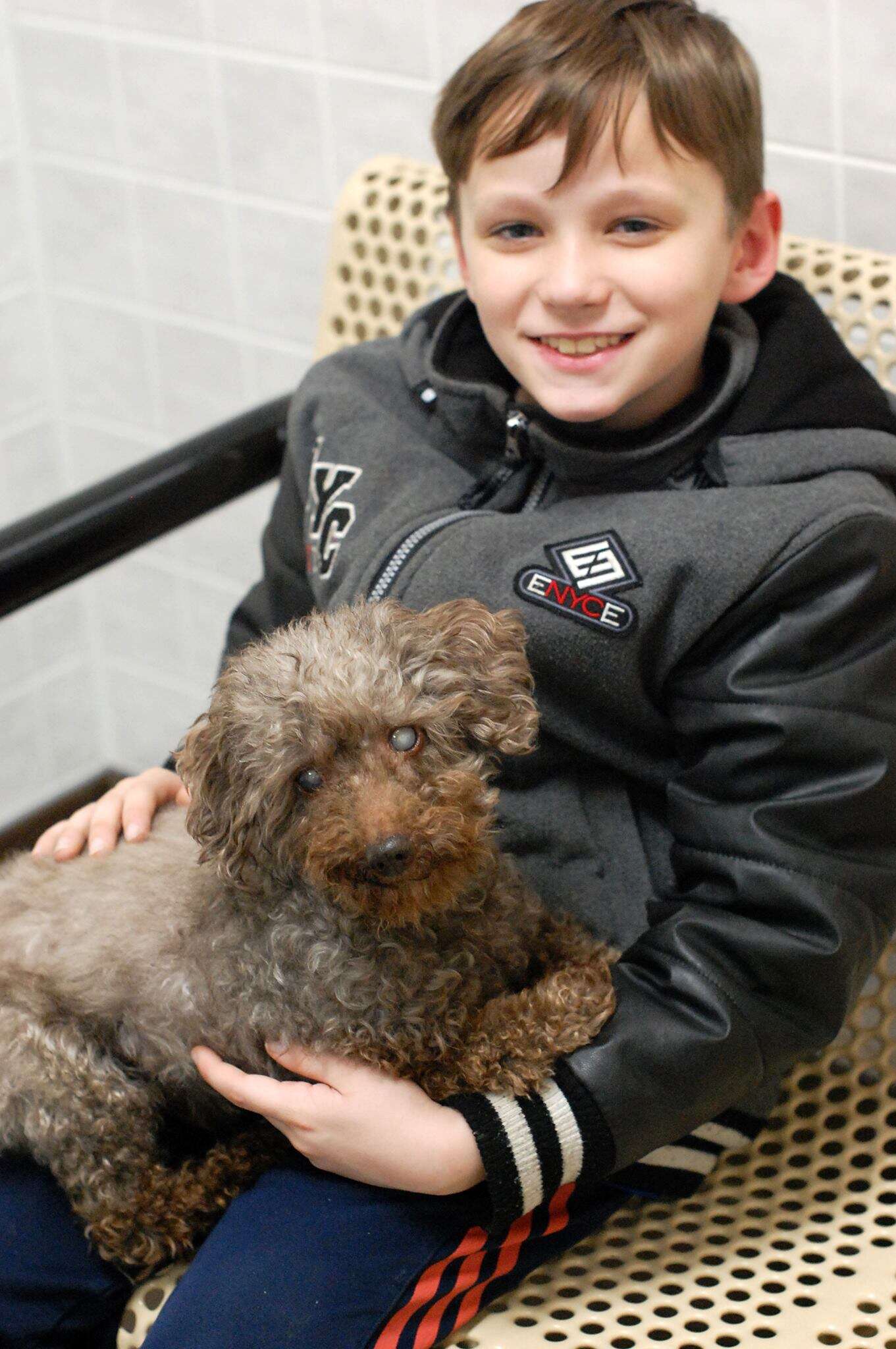 "He understood that Shey couldn't hear what was going on and might not be able to see things clearly, so he was very slow with his actions," Jorgenson said. "He was just very respectful of what Shey could and couldn't handle."
When reviewing Shey's medical history, Tristan even pulled out a calendar on his phone and started jotting down when he'd need to bring him to the vet for future vaccinations. He told the staff all about the special spot in his room he had set up for him, too.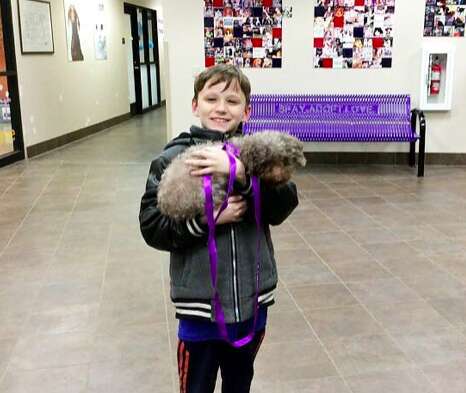 "He was so mindful of Shey's special needs," Jorgenson added. "Tristan is very mature for his age and asked a ton of questions."
Seeing how ready for a dog the young boy was, it was a no-brainer — and the fact that he was so responsible about adopting a senior dog was just another plus.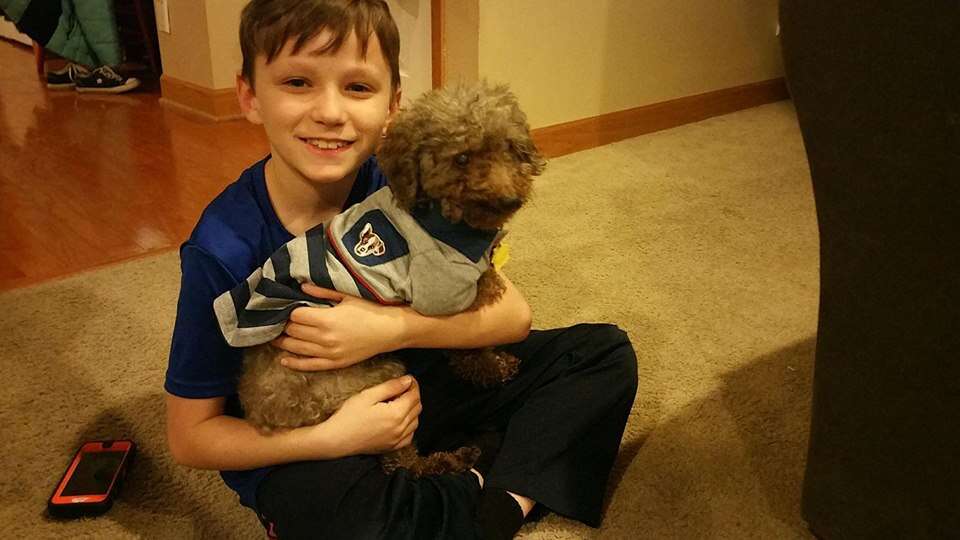 Now comfortably at home with his family, it's clear Shey has already found a new favorite place to be: in Tristan's arms.
Although Shey's wait for a family was months long after being abandoned, Tristan is doing everything he can to make up for lost time.
"Shey is very content," Jorgenson said. "Cuddling is his favorite thing in the world, and he snuggled right in with Tristan."