Incredible Video Shows Dog Saving Puppy About To Be Hit By Car
Such a hero 👏👏👏
Tragedy was averted — all thanks to the bravery of one quick-thinking dog.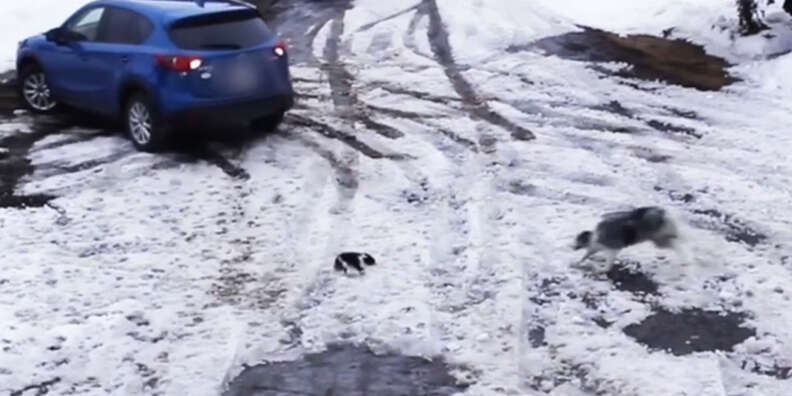 An incredible video has been making the rounds showing a small dog's close call with a car in reverse, and the heroism that saved his life. Unbeknownst to the wandering pup and his owner behind the wheel, the pair were on a deadly collision course.
Fortunately, there was someone there who did notice.
With mere seconds to spare, a border collie, realizing what was about to happen, rushed in to save the day.
While the video contains few additional details, there's little doubt about the border collie's keen sense of situational awareness — and the driver's relief that it prevented a heartbreaking accident (though we do hope she'll a bit more careful in the future).
Hats off to this hero dog!