These Best Friends Lost Their Home — But They Never Stopped Smiling
Let's find Smokey and Bandit a forever home together.
Smokey and Bandit have known each other ever since they were 8 weeks old. Now, they are almost 4 years old — and they need a home.
"Smokey and Bandit could really use some happy moments because they were very sad when their owner fell on hard times and they all lost their home," Heather at Tara's House Animal Rescue (THAR) in Columbia, Maryland, told The Dodo.
The two pit bulls have hardly ever known life without each other, so it's hard to imagine separating them. Luckily, the rescue organization is looking for the perfect forever home for them so they can stay together.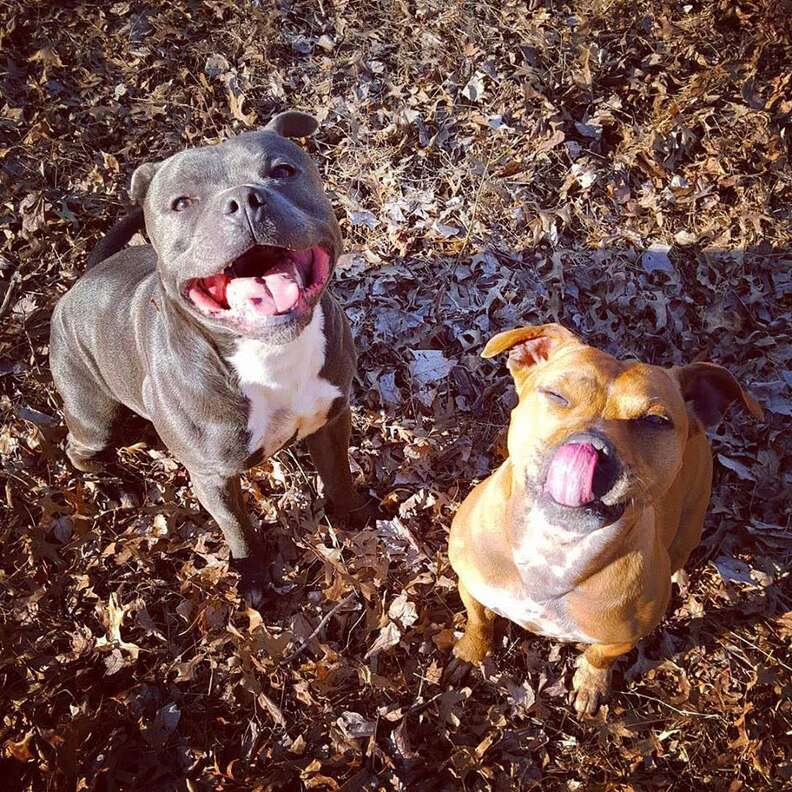 When the pair was first given over to THAR, they had to be separated because Bandit needed some medical care — and the time apart was obviously hard for them, especially considering the tumult the friends were going through.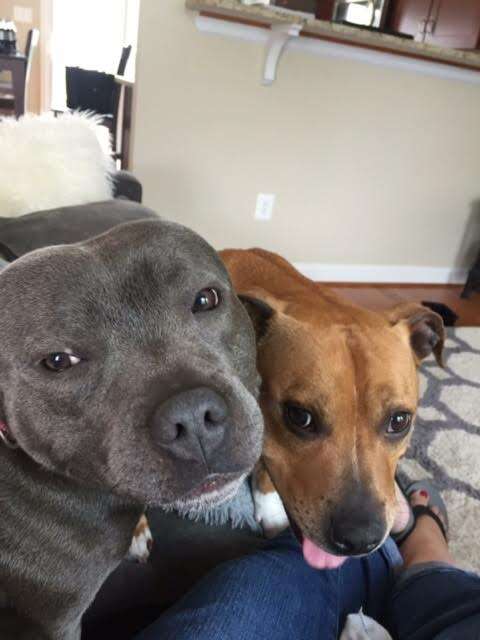 When the friends were reunited at their foster home, Smokey was determined to help Bandit recover from his stay at the veterinary hospital.
"Cleaning his wounds, licking his ears clean and comforting him were just some of the many things that this awesome boy did to show Bandit that he wasn't alone and they were in this together," Heather said.
While the friends are waiting for their new home, they help cheer each other up. "This handsome duo is always smiling when they are around each other," Heather said. "They love to play tug-of-war and go for long walks and 'bro-bumping' shoulders down the sidewalk."
Recently, Smokey and Bandit discovered just how much they love playing in the sprinkler.
"They complement each other perfectly," Heather said.