Scared Family Dogs Abandoned Outside Took Comfort In Each Other
"It's hard to imagine how they survived on their own for so long, and what they had to go through."
Shirley and Laverne had lost the only home they ever knew — and they were devastated.
When their family no longer wanted them, they dropped the two dogs off at a school in Corpus Christi, Texas, which had become a popular dumping ground for unwanted dogs.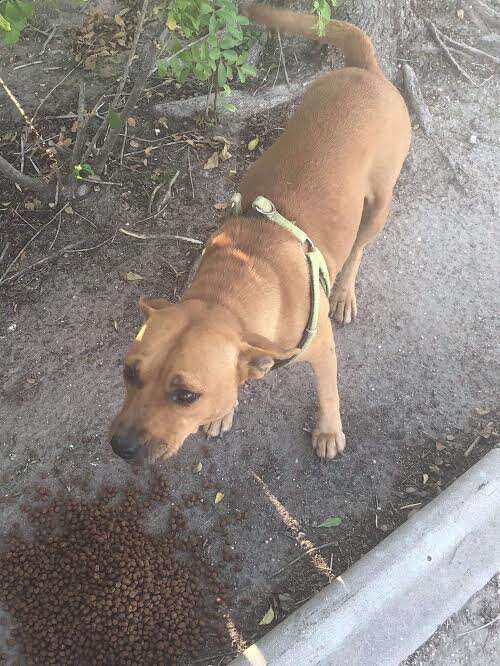 But Shirley and Laverne still had one thing going for them — they had each other.
A local woman who regularly visits the school to feed the strays first noticed Shirley and Laverne, assumed to be mother and daughter, in early November. But when she tried to approach them, they skittered away from her.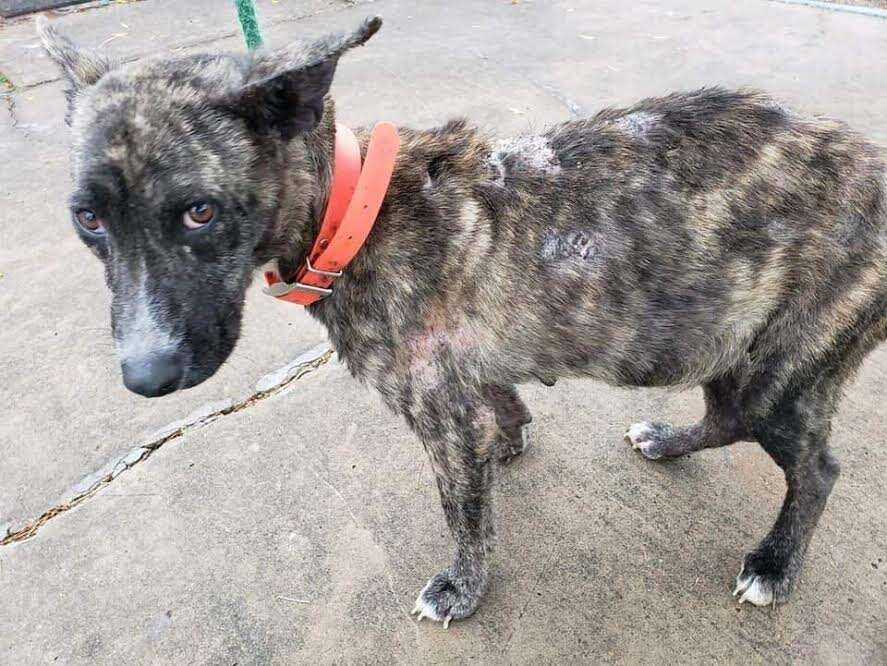 The woman didn't give up. She spent the next month and a half gaining the dogs' trust until she was able to grab them by their old collars and get them into her car.
"They tried to escape and were very nervous as to what was happening," Leslie Ysuhuaylas, one of the rescuers who helped Shirley and Laverne, told The Dodo. "The brown [one] ... was more fearful of what was happening when picked up. The brindle [one] was calmer and went along with it more."
The dogs were moved from foster home to foster home in Texas before ending up in Dallas. Then Tracey and Micaela Godin, a mother and daughter team who run Feeling Fine Rescue in South Florida, volunteered to take Shirley and Laverne.
"It's hard to imagine how they survived on their own for so long, and what they had to go through," Micaela Godin told The Dodo. "Obviously, it took a big toll on their emotional health, their physical health and their overall well-being."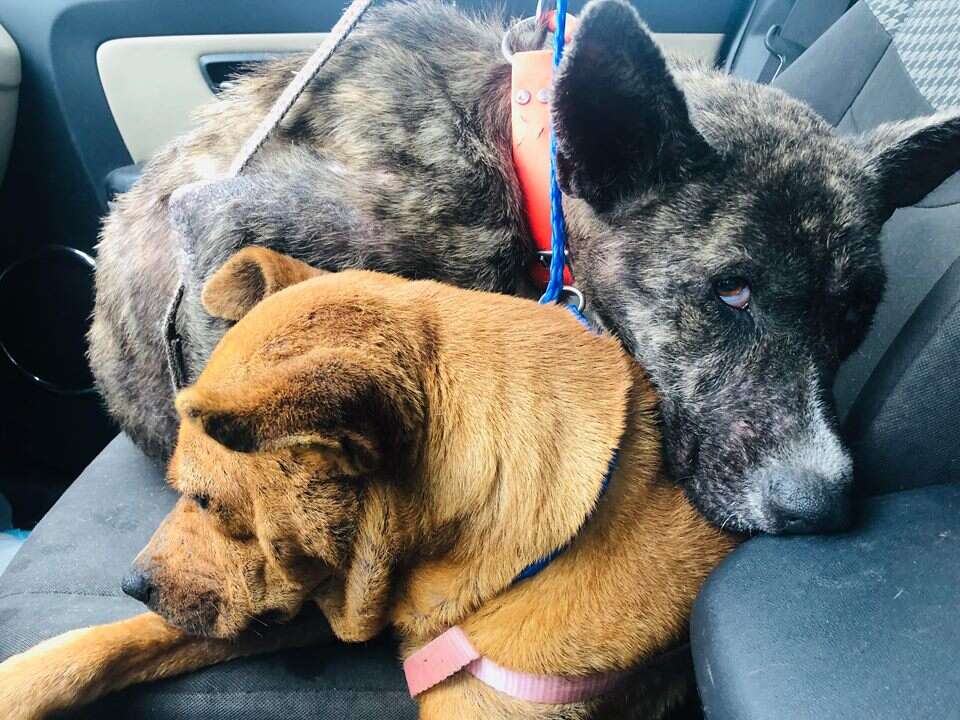 The constant moving around was probably stressful and confusing for the dogs, especially the long journey they had to take to reach Florida. But thankfully, they had each other to get them through it.
"It can be very scary and confusing, because obviously they don't know where they're going," Micaela Godin said. "I think they definitely took comfort in each other during those times, and they're very thankful to be together, and to have each other to count on and rely upon."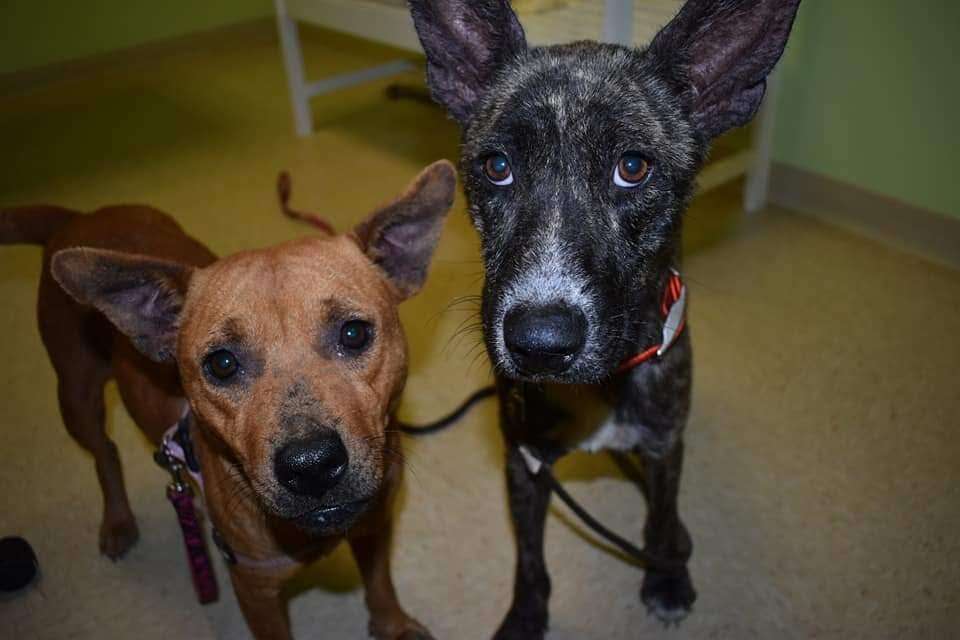 When the dogs arrived in Florida in early January, they started to relax.
"When they got to the rescue … and into the backyard, their eyes lit up," Tracey Godin told The Dodo. "They ran around the yard, they rolled in the grass. Every day they're getting a little more confident. Their heads are lifting."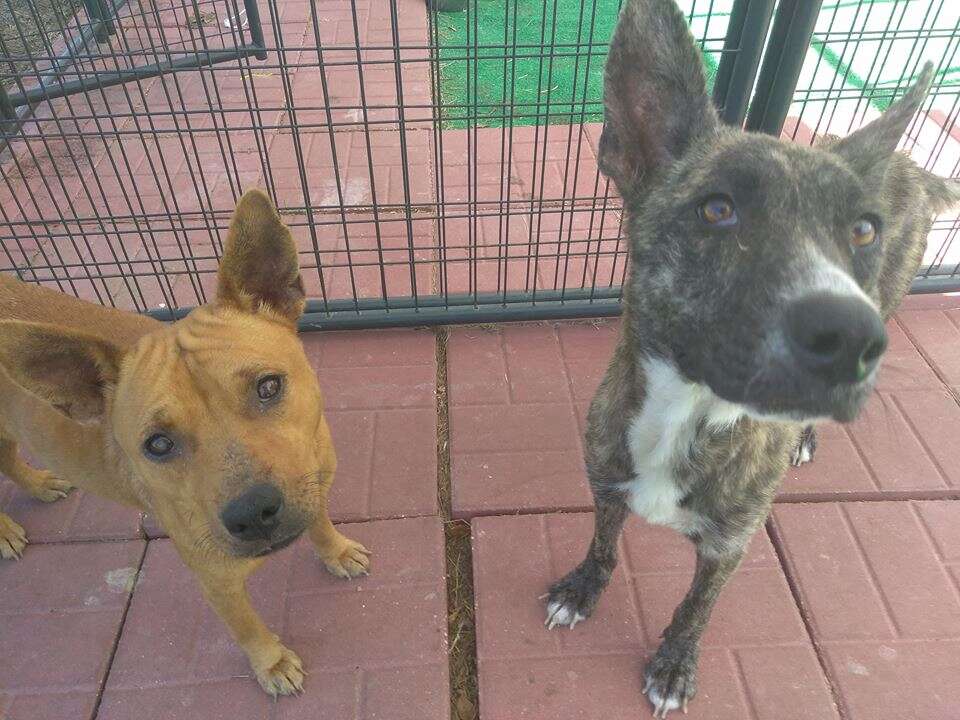 But one thing hasn't changed with Shirley and Laverne — they're still inseparable.
"They always look for the other," Tracey Godin said. "They sleep together. Laverne is constantly cleaning Shirley and they kiss all the time. It's the cutest thing."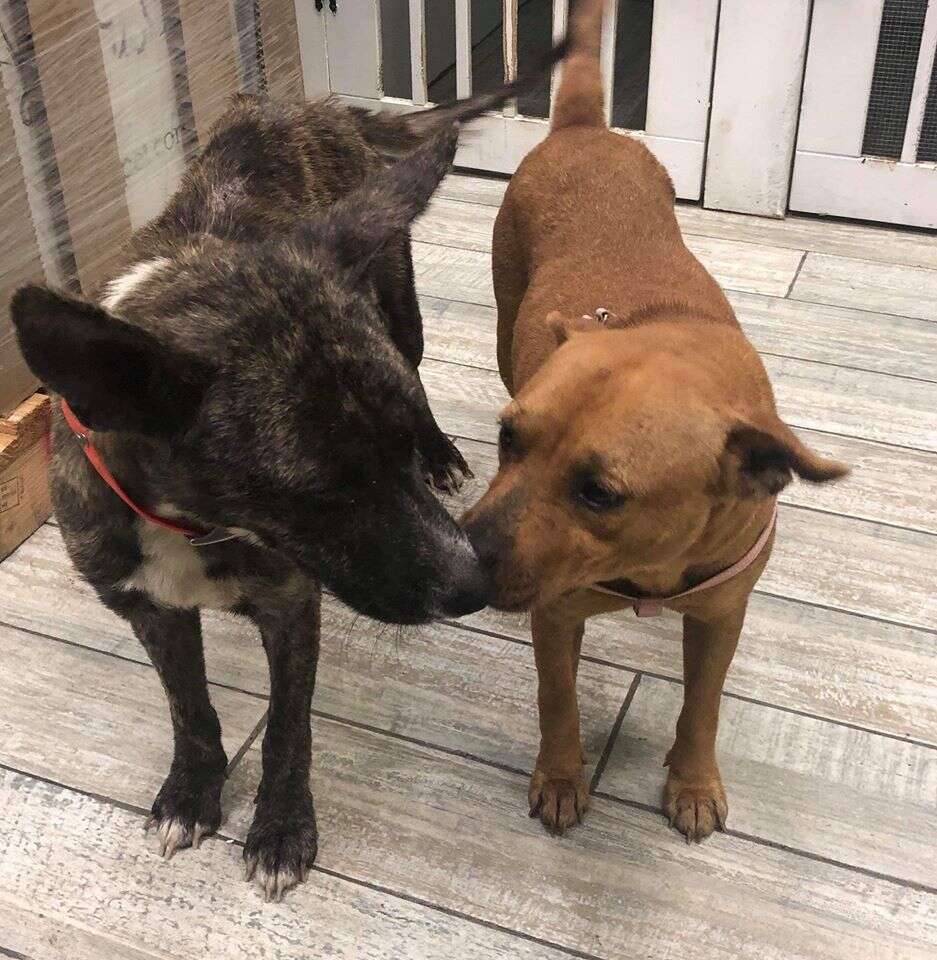 "They're attached at the hip," Micaela Godin said.
Shirley and Laverne have a few health problems to overcome, but they already have an adopter who wants to take both dogs together — and everyone is thrilled by how it's all worked out.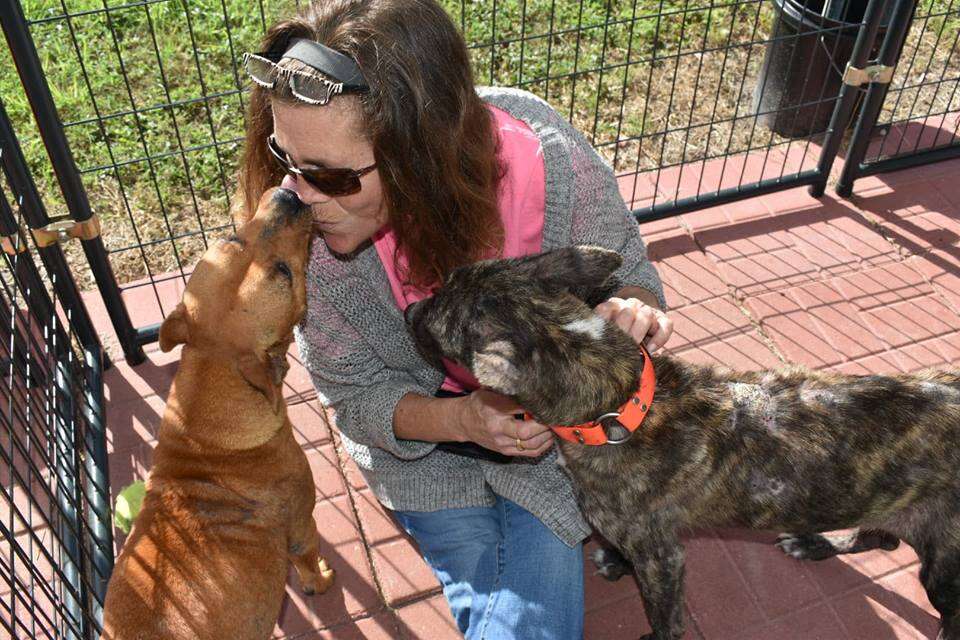 "They're going to an awesome home where they'll both be loved, and they'll be together for the rest of their lives … and they'll never wonder where their next meal is coming from," Micaela Godin said. "From here on out, it's just happily ever after for them."
"I think it's so amazing how many people were able to come together to make this possible," she added. "They're such wonderful dogs, and they're so deserving."