Woman Buys Puppy From Pet Store — Then Realizes Something's Wrong
"I don't have any kids ... but he's the closest thing that makes me feel like a mom."
Moose has a misshapen face, a strong underbite and enough health problems to keep the local vet office busy — but his mom, Jennifer Osborne, loves him exactly the way he is.
"I don't have any kids ... but he's the closest thing that makes me feel like a mom," Osborne told The Dodo. "He's my boy. He's chosen me as a human, and I just love it."
Osborne and her husband actually got Moose from a pet store, although Osborne explained they'd never get a dog from a pet store again. But in June 2016, the couple wandered into a shop near their home in Defiance, Ohio, when their eyes fell on Moose, who was only about 3 or 4 months old at the time.
"My husband saw him and freaked out because he was a blue heeler," Osborne said. "Within two minutes, we knew we needed to get him."
At the time, Osborne couldn't really see that Moose had anything wrong with him, although she noticed his underbite and saw that his eyes watered a lot. But when Moose got a little older, she realized that his head was quite deformed. He also turned out to have seasonal allergies and cherry eye, a condition that causes a dog's tear ducts to protrude from the eyelid.
Moose's medical issues left Osborne scratching her head — so she reached out to the pet store where she got him from. At first, the store manager was sympathetic and offered her a refund, Osborne explained.
"They were like, 'We're not going to take any more dogs from this breeder,' and we said, 'That's great. You shouldn't,'" Osborne said. "And they said, 'Oh, the breeder said the mom's next litter of puppies all died, so there was a death gene that probably caused deformity.'"
Then Moose started having seizures — Osborne and her husband came home one day to find him convulsing in his kennel.
"He was foaming at the mouth, and it was absolutely terrifying," Osborne said. "I screamed at my husband to call the vet."
The vet was able to help Moose with medication, but Osborne was still distressed — and she reached out to the pet store manager again to find out if Moose's littermates had similar problems.
"He said, 'We already gave you your money back,' and I was like, 'I'm not calling to ask for money. I'm calling to see if anyone else has said their dogs have seizures because that would really reassure me that it's not a brain issue,'" Osborne said.
The manager denied that other dogs had the same problems, according to Osborne. He also changed his story about what had happened to Moose.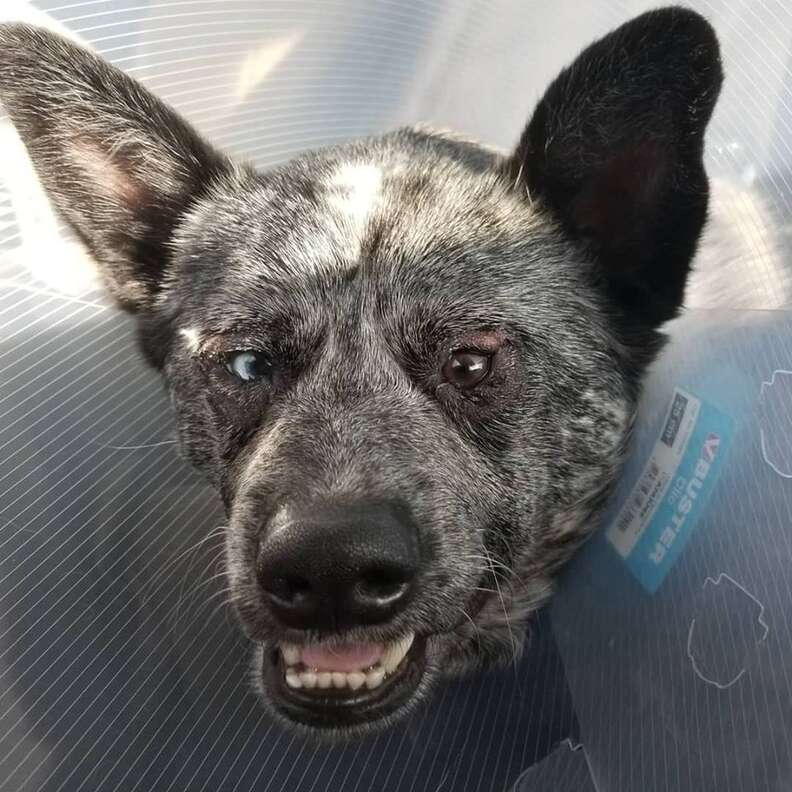 "He said Moose was attacked by a mastiff as a little puppy," Osborne said. "But that didn't explain his different eye color, and the fact that his eyes are smaller in shape than they should be."
While the pet store didn't give her any definite answers, Osborne came to realize that Moose was the result of bad breeding practices, and that he'd been born with his issues. While Osborne was upset about the situation and vowed to never get another dog from a pet store, she's never regretted getting Moose.
"I love him so much," Osborne said. "If he'd ended up with somebody else, I don't know what would have happened to him … because a lot of people would have abandoned him."
Moose has gone to the vet more times than Osborne can count, and his treatments cost over $1,000 each year. But to Osborne, this is a small price to pay for the abundance of happiness he brings her.
"I just can't believe how loyal he is," Osborne said. "He follows me around the yard, and he doesn't leave my sight. He gives me hugs, and sometimes he'll jump up and dance with me if I want to dance. He's just amazing. I'm very spoiled to have him."
Osborne feels particularly close with Moose because she, too, deals with physical challenges.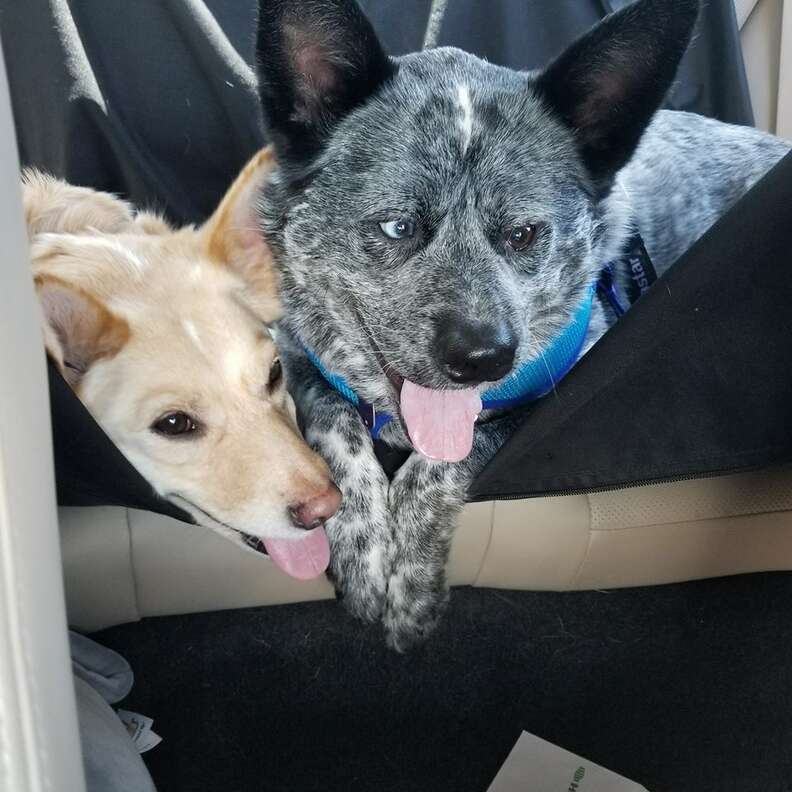 "I feel like he was meant to be mine because he's not correct, and I have a disability in my knees, so I'm not fully correct," Osborne said. "He wasn't born right, and I wasn't born right either."
But Moose doesn't have any idea that he's different — and he inspires Osborne every day.
To see more photos of Moose, you can
follow him on Instagram
.
Want a dog of your own? Instead of going to a pet store, you can adopt from a shelter or rescue group. To help you get started, meet Dodo Adoptbot, an interactive guide for new pet parents. Get started on
Facebook Messenger
or text HOME to 38349.