Blind Rabbit Abandoned In Box With Nothing But His Favorite Stuffed Bunny
He refuses to be without it ❤️️
When someone noticed a soggy cardboard box with a towel thrown over it sitting on the side of the road in Hemel Hempstead, England, they immediately had a feeling they should check it out. The Good Samaritan walked over and lifted the towel — and was shocked to discover a blind senior rabbit, cuddled up with a stuffed bunny.
Realizing the rabbit, later named Guinness, needed help as quickly as possible, the Good Samaritan took him to a local vet and then immediately contacted the RSPCA in hopes that they could take him in.
"This poor rabbit must have been extremely scared to be abandoned out in the cold like this with just a cuddly toy for comfort," Kate Wright, an animal collection officer with the RSPCA, said in a press release.
From the moment Wright went out to collect him, she could tell Guinness was very attached to his stuffed bunny, almost like a security blanket, and took great comfort in his cuddly friend. The toy clearly makes him feel safe, and wherever Guinness goes, his bunny needs to be there too.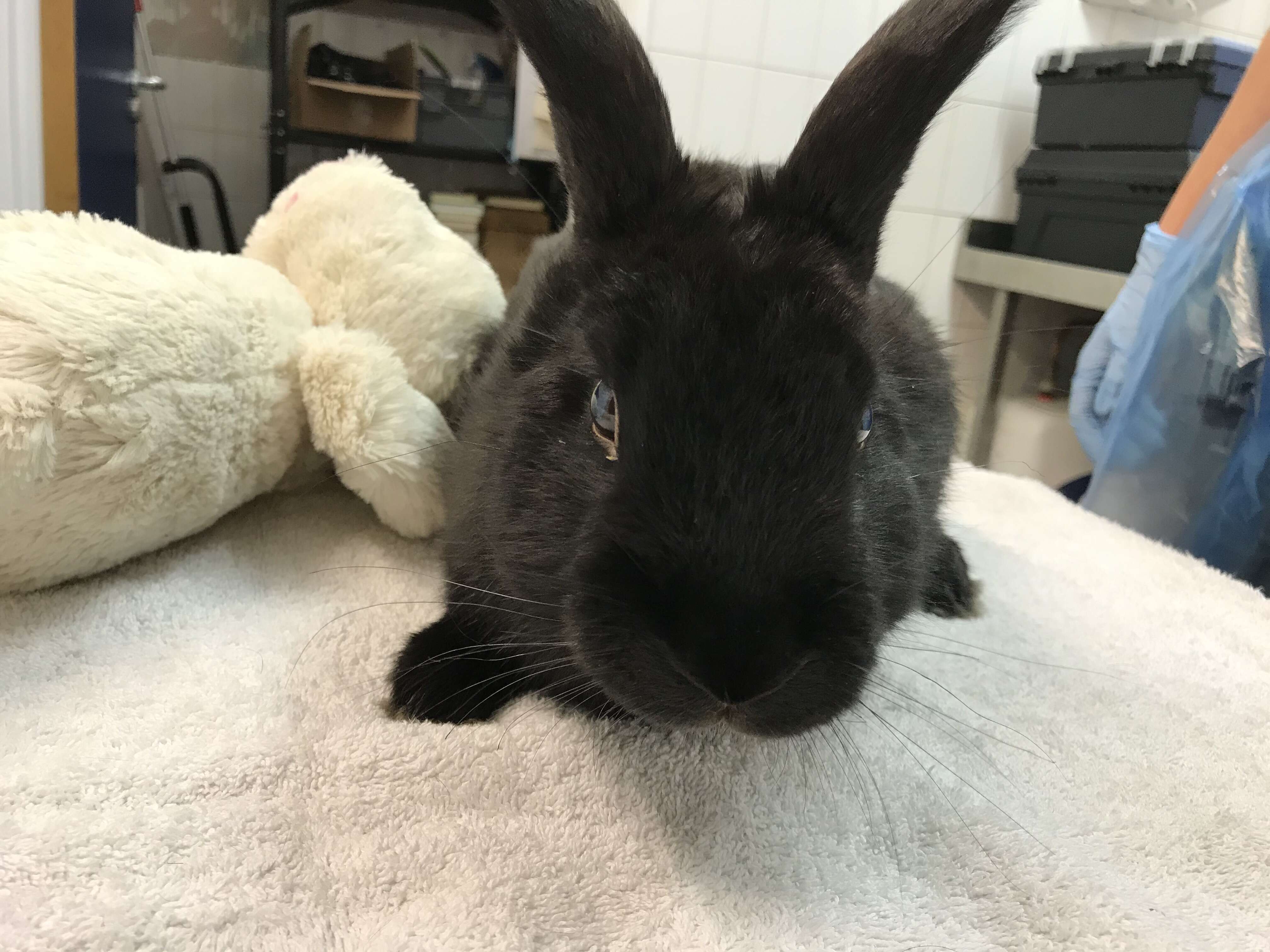 Despite his ordeal, Guinness was actually in fairly good health, and his rescuers are shocked that the blind rabbit is still so happy and upbeat after being abandoned the way he was.
"Unfortunately, we do see people abandoning their animals in this way," Wright said. "We understand that people's circumstances can change which might mean they can no longer care for their pets, but abandoning an animal is never the solution."
Guinness is now in the care of the RSPCA and doing incredibly well. He's very friendly and spends a lot of time cuddling up with his bunny, and it's clear that he and his stuffed best friend would make the best additions to any family.
"If anyone has any information about how Guinness came to be abandoned, or if they recognize this rabbit, please contact us on the inspectorate appeal line on 0300 123 8018," Wright said.