Blind Dog Abused As Puppy 'Rescues' Woman Who Adopted Her
"I was going through a lot of personal stuff; I was really sad all the time, had horrible anxiety and was pretty much miserable. She instantly brought joy to me."
Kila the blind husky mix was found wandering the streets of Tijuana when she was just a puppy while children and drunk people threw rocks at her. She was taken in by Forever Home Pet Rescue, and before long, her future mom saw her pictures online and instantly fell in love with her.
Alexis Magoo was going through a rough time in her life, and thought that maybe adopting a dog like Kila would help to lift her spirits — and she was absolutely right.
"I was going through a lot of personal stuff; I was really sad all the time, had horrible anxiety and was pretty much miserable," Magoo told The Dodo. "She instantly brought joy to me and all those around her. She knows nothing but love, and it radiates from her eyes."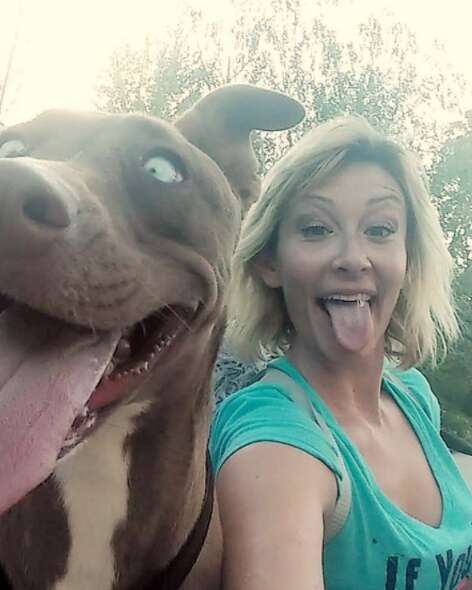 Magoo adopted Kila when she was just 9 months old, and from the moment she met her, she knew this pup was special. No one is sure how Kila came to be blind or if she's been blind all her life, but the way Kila acts, it's as if she isn't even blind at all. She seems to have no idea that she's different from any other dog, and there isn't a single thing that she can't do if she tries hard enough.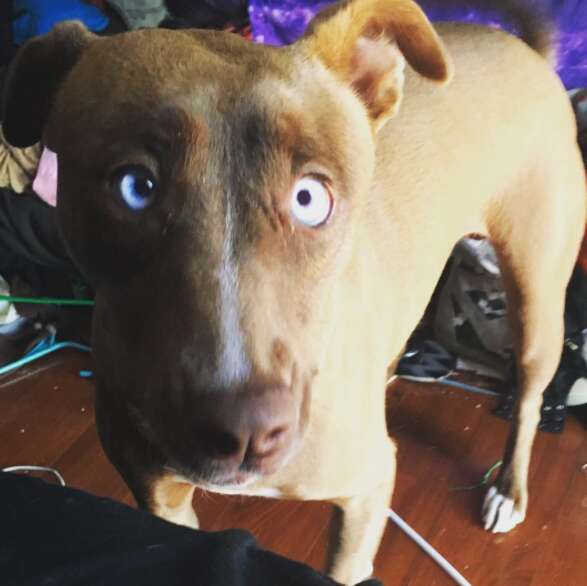 Despite her confidence, when Kila first arrived in her new home, there was one challenge that her mom wasn't sure she was going to be able to overcome: stairs. Poor blind Kila was terrified of going up and down the stairs, and used to hide whenever she thought it was time to face them. Her mom could see that Kila was special, though, and knew that with a little help, she could overcome anything.
"I worked with her every night. I'd bend over behind her and move each leg upstairs one at a time to show her how to do it," Magoo said. "After a couple months, she not only was walking up the stairs but running down them!"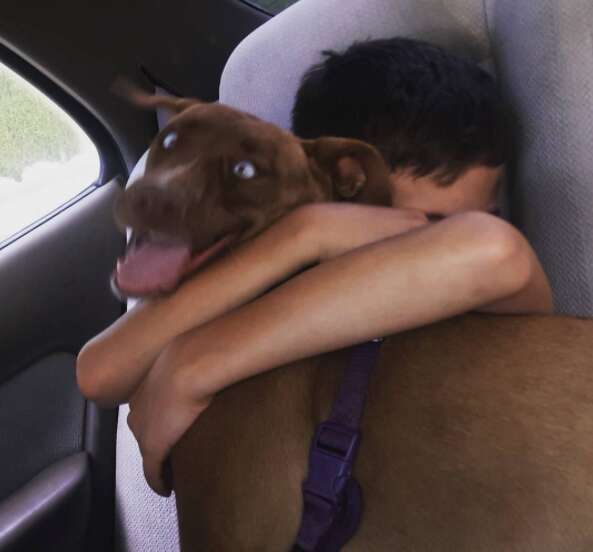 Kila is now 2 years old and tackles the world as if she has full use of her eyes. In order to help her get around and learn her surroundings, everywhere she goes, Kila will walk in little circles until she's mapped out the entire place. After that, she runs and plays like she owns the place, unafraid of falling or knocking into anything because she's already secured the area with her adorable circles.
"She is incredibly smart," Magoo said. "I tell her step up, go left, turn right, stop, danger, and she completely understands."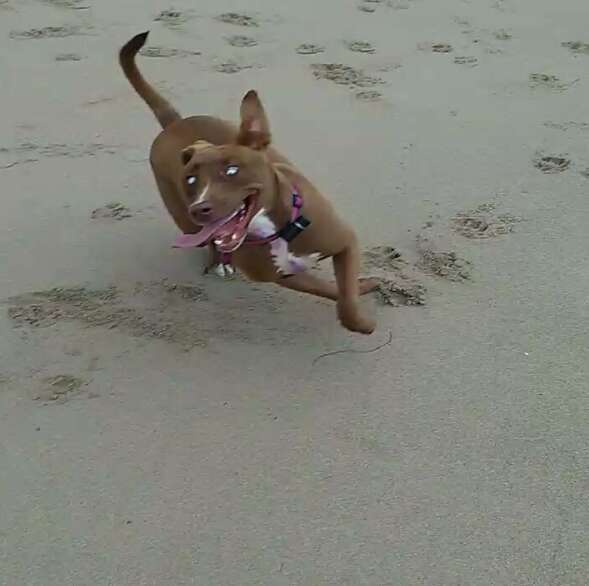 Despite the cruelty she suffered when she was a puppy, Kila loves absolutely everyone, from adults to children, from cats to bugs. She holds no grudges and is sweet and gentle with everyone she meets. When new people approach her house or her car, she tries to show her mom she can protect her by barking at them — but soon loses focus when presented with pats and belly rubs.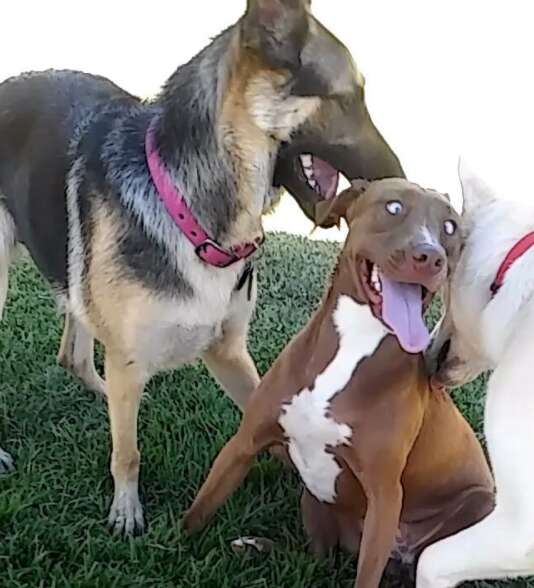 One might think that Kila's rough past would have made her scared or bitter, but instead, Kila just wants to love everyone she meets, no matter what.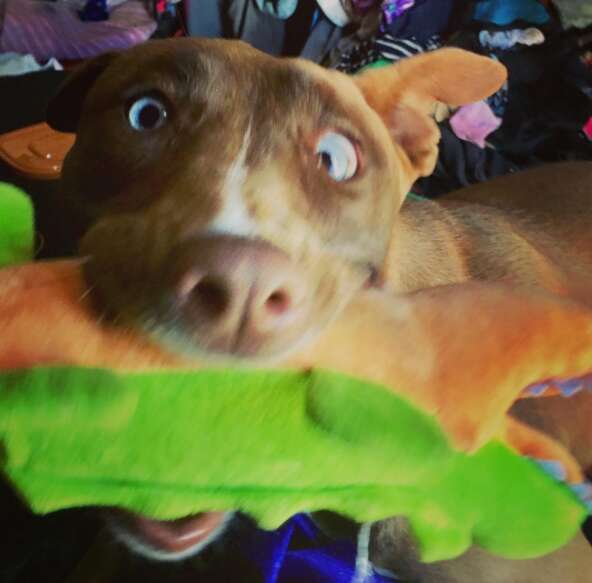 "She's just as happy and fulfilled as any other dog and I always say that she can see, just not with her eyes," Magoo said. "I don't know what I'd do without her. She's my best friend."
You can follow Kila and all of her adventures on her Instagram account.