Blind Dog Is Constantly Checking To Make Sure His Family Is Still There
He needs to make sure they're always near him 💞
Jake is around 6 years old and has been with his family ever since he was a puppy. About two years ago, Jake developed glaucoma in his eyes, and is now completely blind. He still manages to get around OK, though, and at times seems to forget that he's blind in the first place.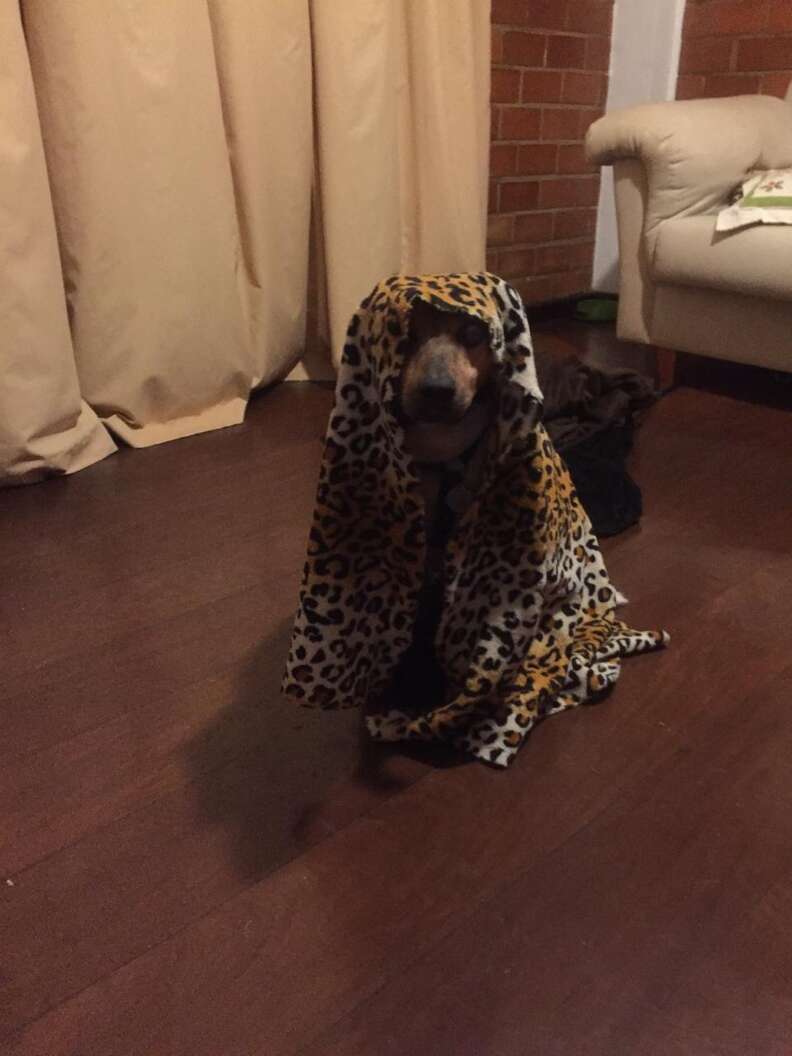 Jake has always been very attached to his entire family, and now that he's blind, he's developed some quirky ways of making sure they're always by his side.
When Jake still had his sight, he knew exactly where everyone in his family was at all times. Now that he can't see anymore, he still always wants to know where everyone is …
… so he's found the cutest way of "checking in" to make sure the ones he loves are still nearby.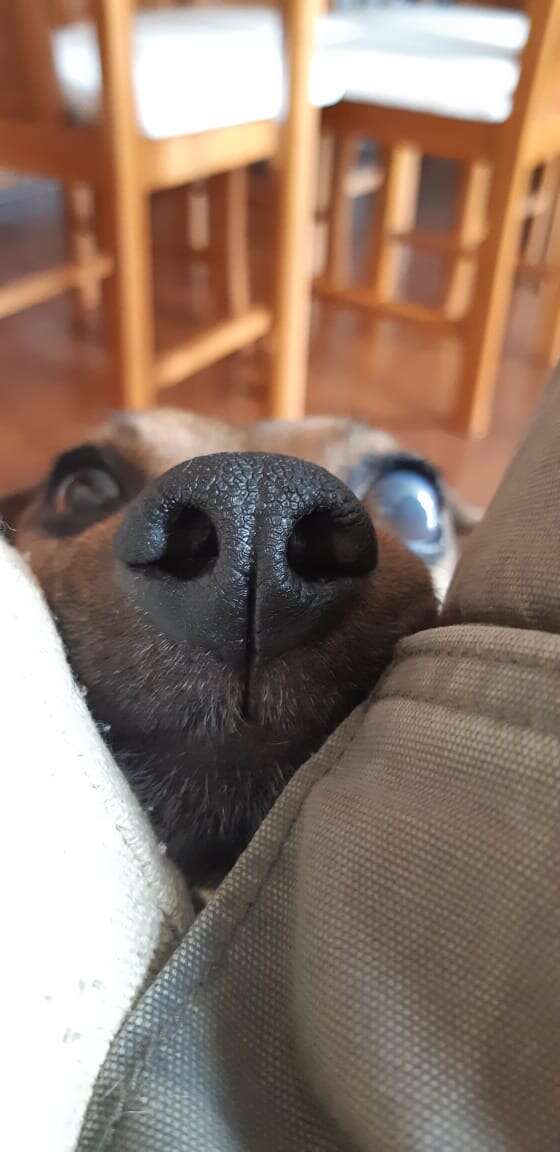 Every once in a while, Jake will wander over to one of his family members and put his face in their lap or right up in their face, just to reassure himself that they haven't gone anywhere without him. Sometimes he does it as frequently as every five minutes, but his family never gets annoyed. They're always happy to reassure him that he's loved and safe.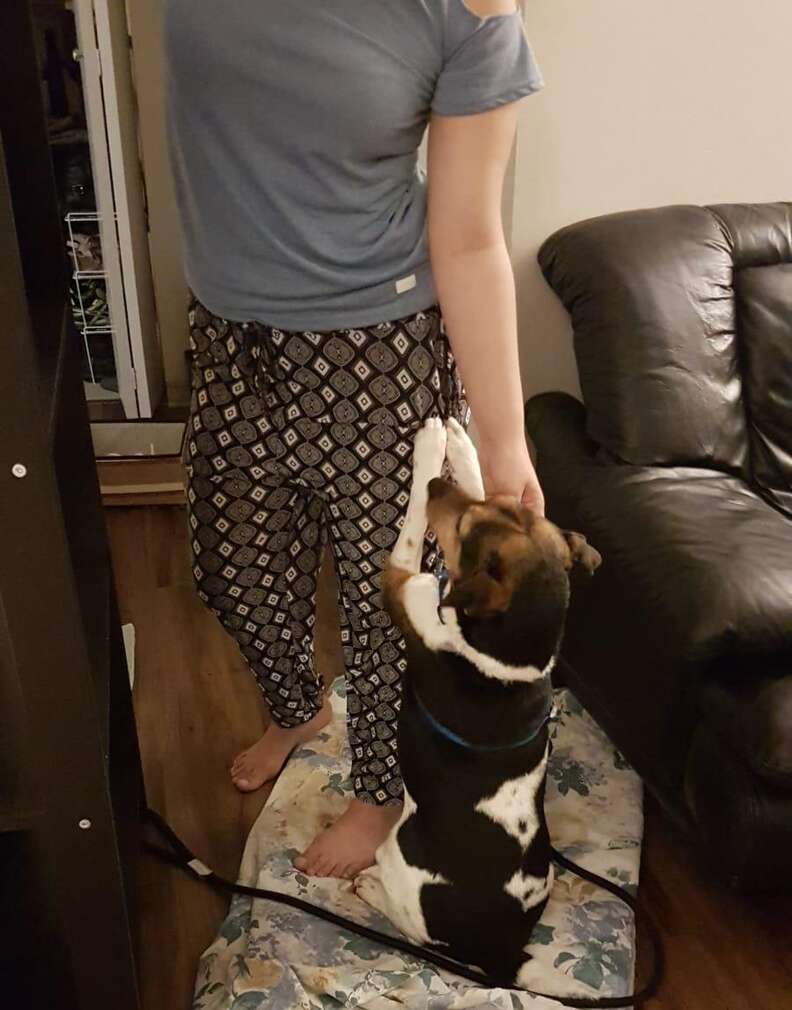 "He doesn't just put his face around you, he also gives his paw to nothing until someone catches his paw mid-air," Leo Fernandes, Jake's dad, told The Dodo.
No matter where someone is in the house, Jake will always manage to find them …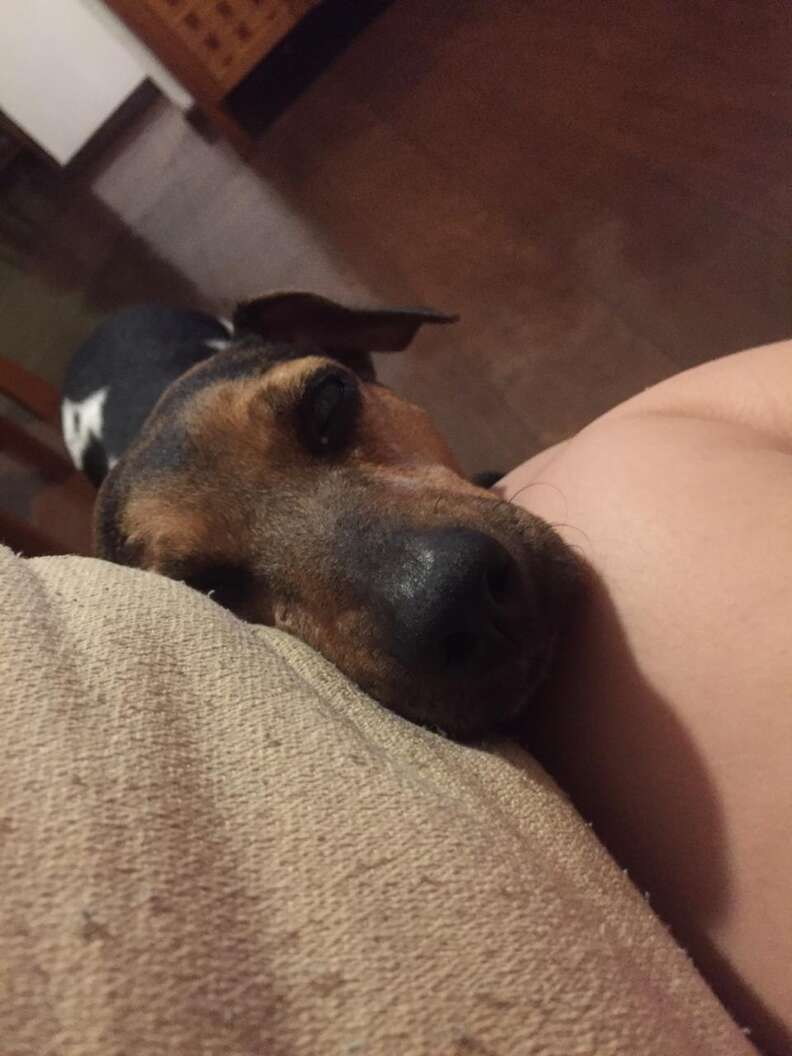 … and invade their personal space, all in the name of love.
While some things make Jake anxious, like loud noises and not knowing where his family is, overall, he's a pretty confident dog. He loves going for walks, cuddling with his family and getting lots of treats, and for the most part doesn't let being blind stand in his way. Besides his cute "checking in" habit, Jake has developed some other quirks since losing his sight — like pretending he doesn't know how to use the stairs anymore so his dad will have to carry him up and down them.
"When I take him for a walk he just waits for me to carry him up and down the stairs even though he can climb stairs," Fernandes said. "He is the laziest dog I've ever seen."