Blind Dog Dumped At Shelter Can't Stop Kissing The Woman Who Saved Her Life
"She leaned into my chest and kept herself there no matter which position I was in. She needed love, and to hear and feel a heartbeat of someone holding her."
There was something about a senior dog named Jelly that wriggled its way into Elaine Seamans' heart.
Seamans, who volunteers at Baldwin Park Shelter in Los Angeles and also runs At-Choo Foundation, an organization that helps pay for shelter dogs' medical costs, had learned about Jelly, a 14-year-old Chihuahua mix, after seeing a few photos.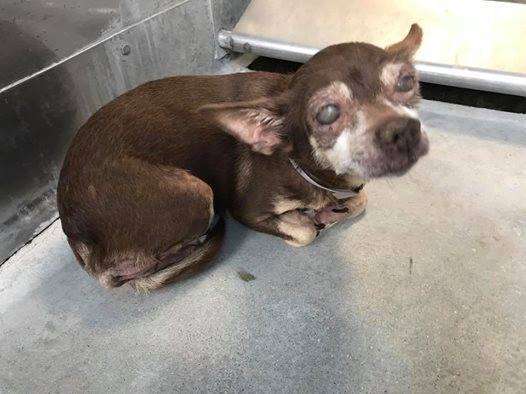 "She affected my heart," Seamans told The Dodo. "I decided to go meet her."
Earlier this month, Jelly's owner had surrendered her to Baldwin Park Shelter for reasons Seamans doesn't know. While any dog would have found this transition hard, Jelly probably found it especially difficult — besides being old, Jelly was blind and partially deaf, and had a host of other medical issues.
Knowing everything she'd been through, Seamans wasn't sure how friendly Jelly would be. So Seamans was stunned when she picked Jelly up and the little dog covered Seamans' face with kisses.
"I wasn't prepared for how incredibly trusting and sweet she was," she said. "She never flinched or shied away from my hand as I started to pet her head. When I picked her up, she leaned into my chest and kept herself there no matter which position I was in. She needed love, and to hear and feel a heartbeat of someone holding her."
While Seamans wasn't in a position to adopt Jelly herself, she was determined to find this senior the perfect home. So Seamans posted pictures of Jelly on social media, which found their way to Carlynne McDonnell, the founder and CEO of Barkee Laroux's House of Love Animal Sanctuary.
"I saw [Jelly] on a networking post on Facebook," McDonnell told The Dodo. "I thought, 'Oh my god. She's so pitiful — we can't leave her there.'"
The only thing deterring McDonnell was Jelly's medical needs, which McDonnell knew would rack up a bill at the vet. Jelly had a skin condition, dental issues, a heart murmur, cataracts, and ear inflammation, as well as the start of kidney disease.
This is where At-Choo Foundation stepped back in — they offered to underwrite Jelly's medical bills if McDonnell was able to pull her from the shelter.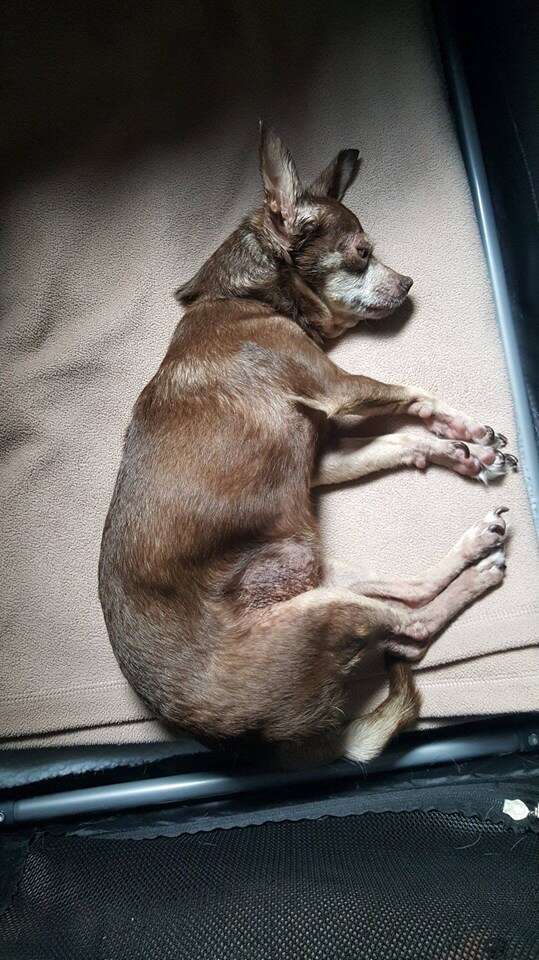 "I said, 'That's the most amazing gift ever,'" McDonnell said. "Otherwise, we wouldn't have been able to afford to rescue her."
Last week, McDonnell drove two hours to get Jelly. She'd originally planned on fostering the senior Chihuahua, but similar to what happened to Seamans, Jelly made McDonnell fall head over heels in love in her.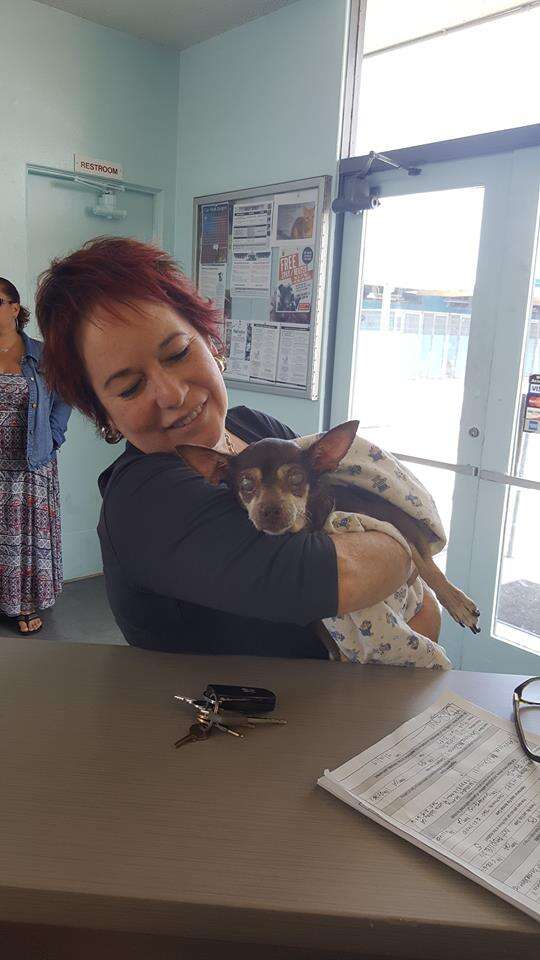 "They brought her to me," McDonnell said. "She was in a little blanket, and I put my little arms around her, and it was just the most amazing feeling, knowing that we were going to bring this beloved dog home, and give her love and care and food and a safe place."
McDonnell had originally planned on just fostering Jelly, but she quickly decided to adopt her herself.
"I knew the moment I touched her," McDonnell said. "There was no doubt in my mind that she was never going to leave my house. She was going to stay with me in my house and be cared for here."
And Jelly is already comfortable in her new home.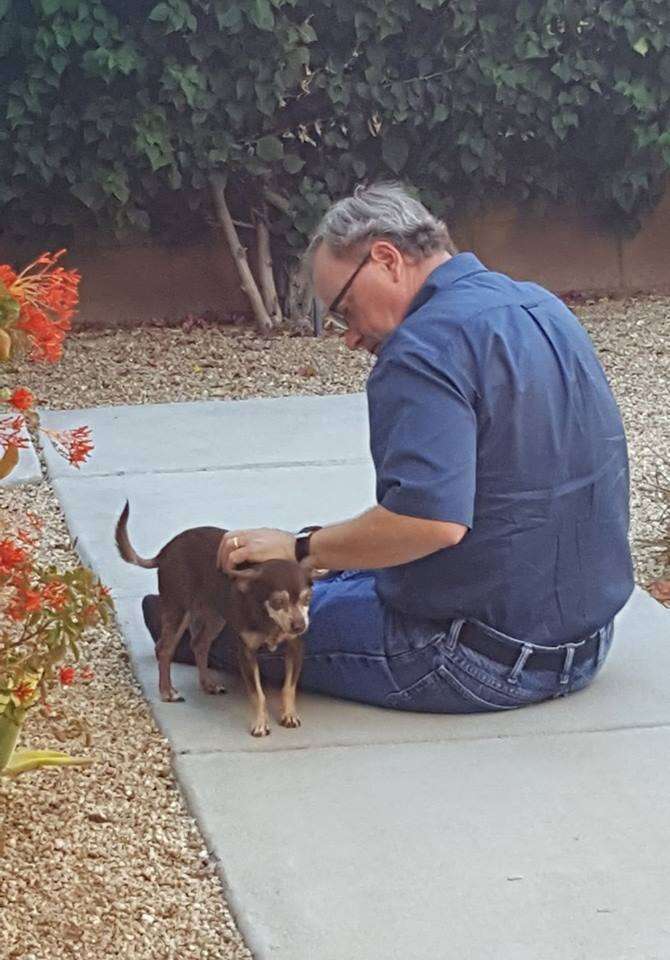 "When a blind and deaf dog starts to explore her surroundings a little, it shows that she's starting to become a little bit more comfortable with what's happening," McDonnell said. "And that is the greatest reward for anything in the world."