Blind Dog Was Saved From Lab Just In Time To Be A Mom
Her life has so much meaning now.
When rescuers saved a blind beagle named Maria from a Chinese laboratory, they thought they were saving one dog's life. But they ended up saving seven lives.
Maria, who is now 10 years old, had spent her entire life in a cold, steel cage in a laboratory in Cheng Du, China.
"I can't say 100 percent for sure, but it's obvious that she's been used as a breeder," Shannon Keith, president and founder of Rescue + Freedom Project, a rescue group based in California, told The Dodo. "You can just tell by her body."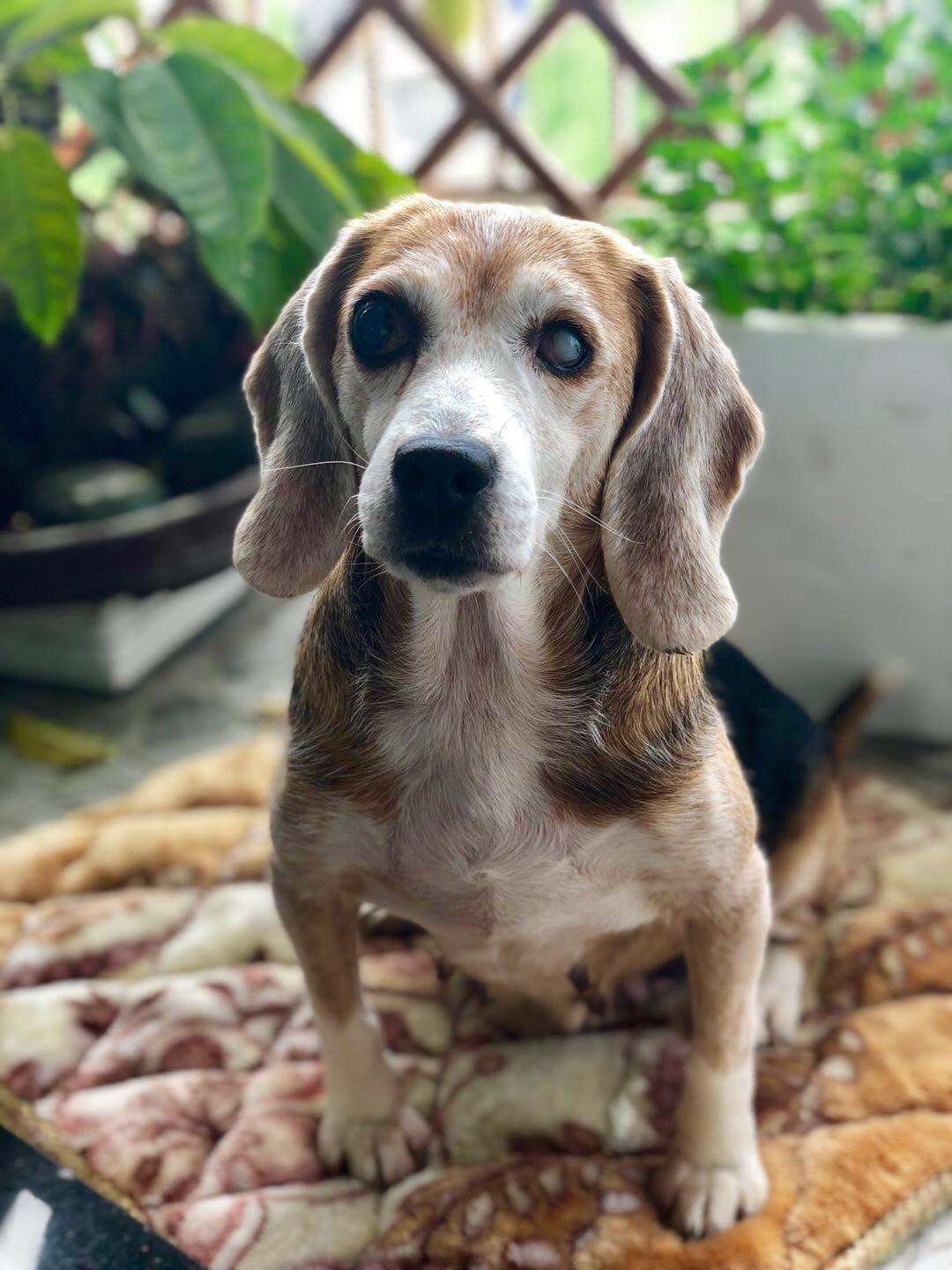 This wasn't all Maria had gone through. Keith believes she'd also been used in some kind of glaucoma study, and whatever experiments the researchers did to her had left her blind and traumatized.
"Several of the dogs from that facility were blind, or they had horrible glaucoma and we had to remove their eyes because they were in so much pain," Keith said. "That's not a coincidence — it's obvious that it's something they did for them."
The lab eventually decided it no longer wanted Maria. "Usually, facilities will agree to release dogs when they're 'spent,' meaning they're no longer useful to them," Keith said. "At this point, Maria was old, she was fragile and blind."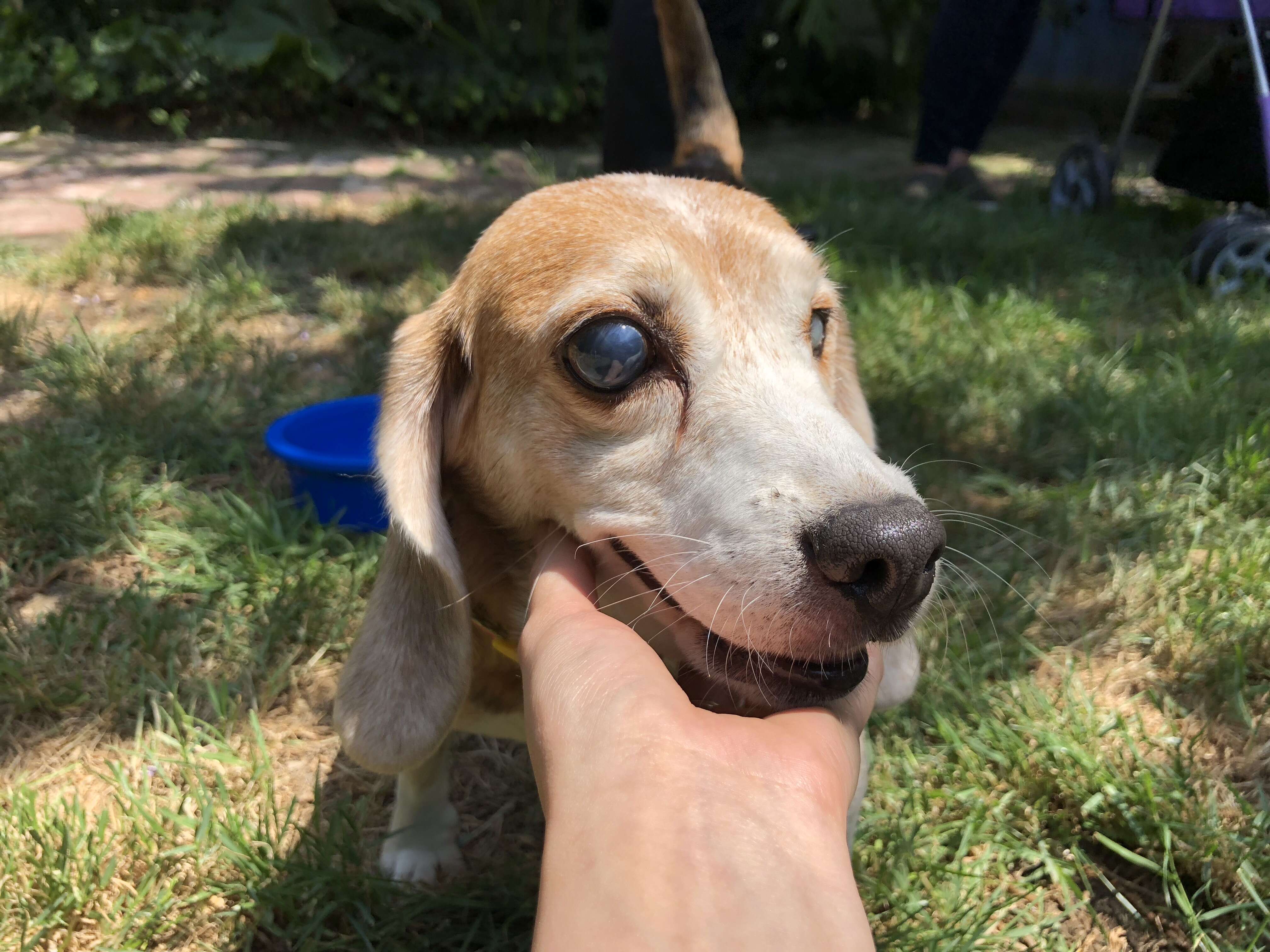 Local Chinese rescuers took in Maria, as well as 17 other dogs, from the lab — and all of the dogs were psychologically scarred by their experiences.
"Maria, like many laboratory survivors, paces a lot and walks in circles," Keith said "It is devastatingly sad, but we know in time she will be OK and will get past it."
But finding former lab dogs forever homes in China is tricky — many people in China don't want dogs as pets, and when they do get a dog, they don't want one who's been rescued from a lab. So the local rescuers reached out to Rescue + Freedom Project and asked for help.
"We said that we'd assist throughout the entire process," said Keith, who has helped rescue countless other dogs from labs around the world. She and her team arranged for the dogs to fly to the U.S. to find forever homes, but they soon discovered that Maria couldn't get on a plane with the others — she was pregnant.
"We had no idea, and the laboratory didn't tell us," Keith said. "She had to stay back and have her puppies in China. Our China volunteers arranged for a foster home for her to have her babies."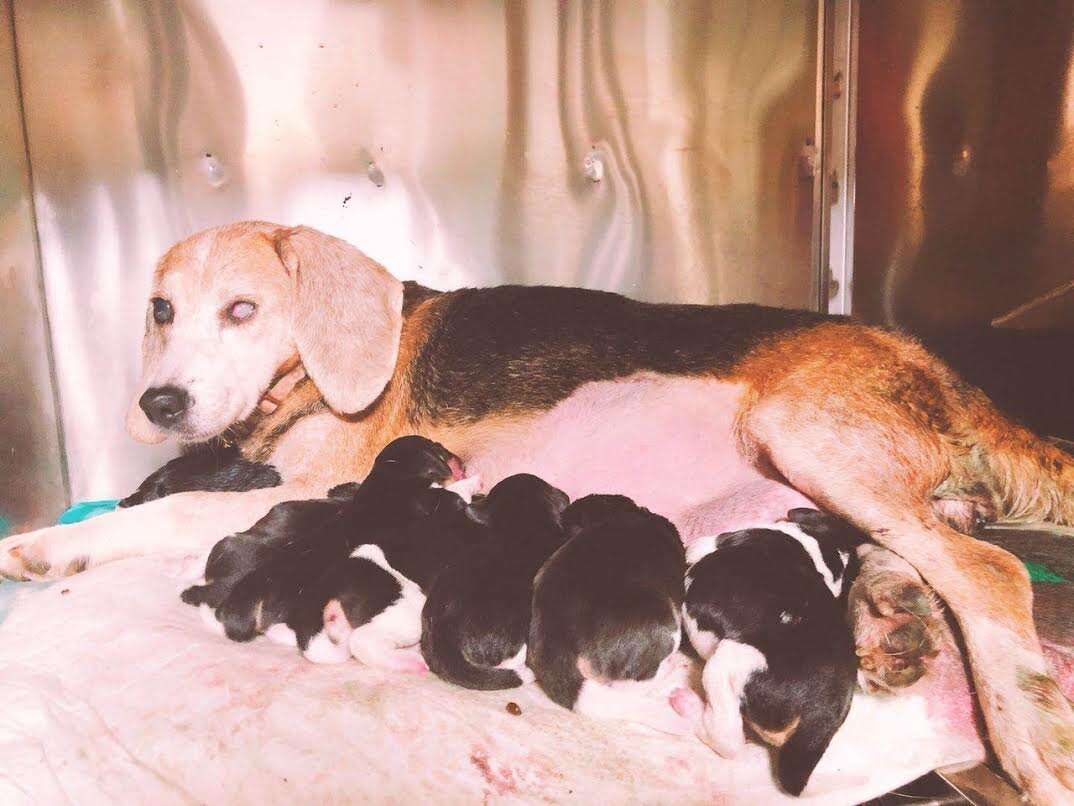 There were seven puppies in total. Sadly, one passed away shortly after birth, but the other 6 were strong and healthy.
"She was an amazing mother," Keith said. "It's surprising because of everything she has been through — growing up and living in a cage in a laboratory and tortured. The fact that she could have this litter at such an old age, and be blind, and take such good care of them, is incredible."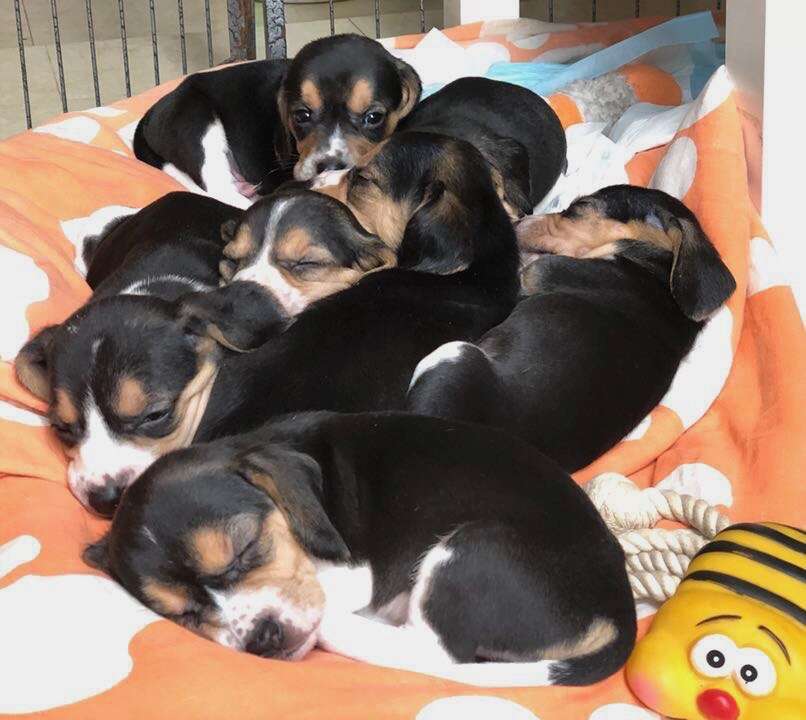 Two of the puppies were able to find homes in China, but the other four — Klyde, Oliver, Bessie and Lily — flew to Los Angeles with their mom. They were all placed in separate foster homes, and three more puppies have since found homes in the U.S.
Now Maria needs a forever home, and the team at Rescue + Freedom Project are doing everything they can to find her the perfect one.
"Maria would be great in a quiet home ... where there's no little kids running around and no crazy dogs," Keith said. "She likes other dogs, but I would say middle-aged to older dogs. But I would definitely say quiet people with a quiet life. She's older, blind and just wants to chill."
"She does enjoy the outdoors because she never got that before, so preferably someone with a yard so she can just mosey around and lay in the sunshine," Keith added.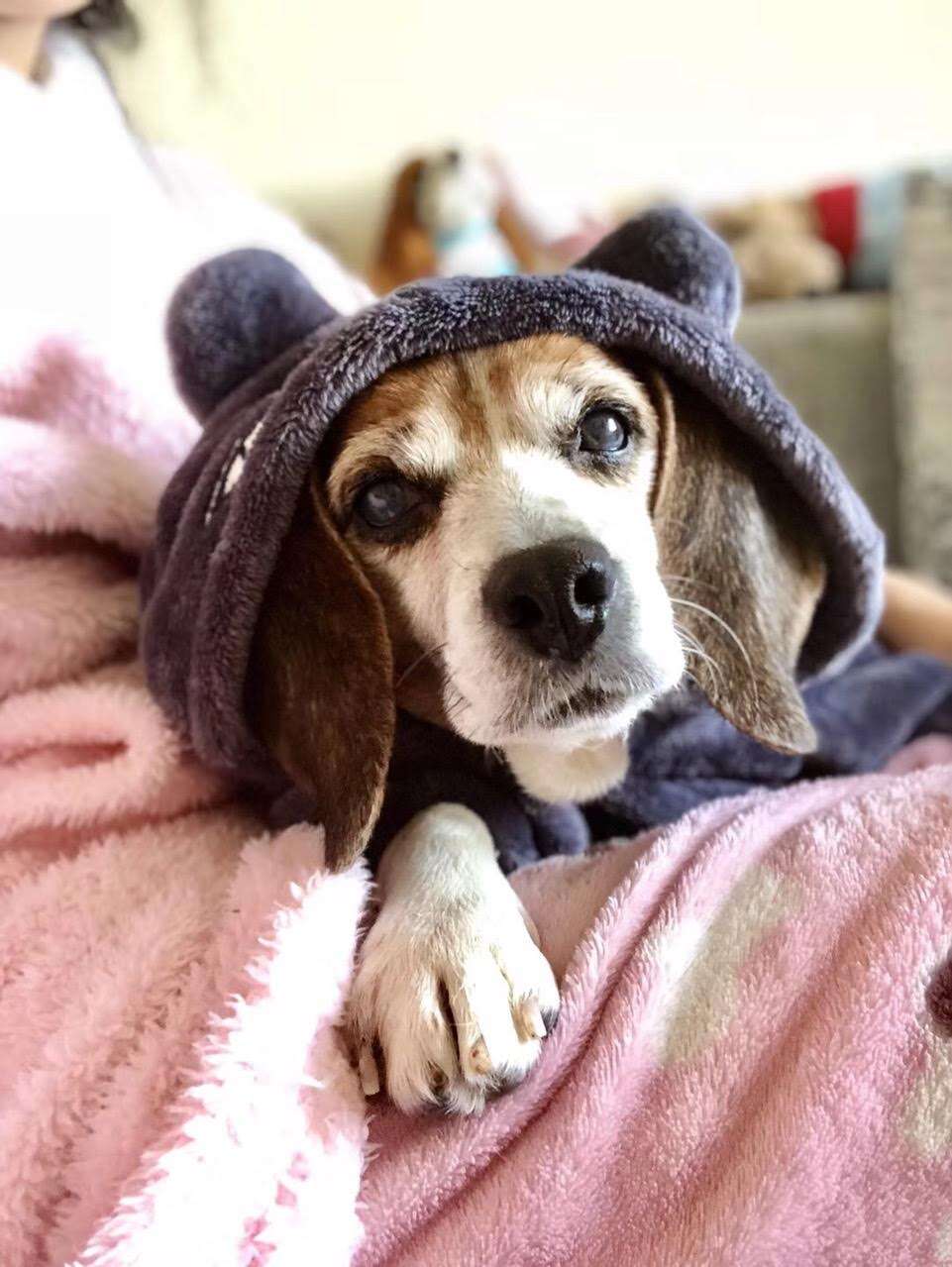 Maria and her puppies are safe now, but Keith points out that other dogs are still being used in lab experiments — not just in China, but the U.S. and other countries as well.
"People can do their part by shopping cruelty-free," Keith said. "The less people use products tested on animals, the more we can inch toward a world where they're going to stop animal testing."