Guy Totally Loses It When He Sees His Birthday Surprise
"It was the happiest day of my life" 😍 😭
After being out of town on a business trip, Matt Gorski was more than ready to get back home to Brooklyn, New York.
Little did he know that once he walked through the front door, he'd be bombarded with the wiggliest and most adorable surprise: A newly-adopted rescue puppy.
Gorski's reaction — all caught on camera — was just as cute as the dog.
"It was a moment of pure happiness, no doubt about it," Gorski told The Dodo. "It was the happiest day of my life."
It was love at first sight for George Michael the pup, too. He couldn't stop jumping on and kissing his new dad.
This was just the heartwarming moment that Gorski's girlfriend, Jenna Sacks, had hoped for. The couple had been talking about getting a second dog for months — so when Sacks saw George Michael on Bideawee animal rescue's website, she knew he would be the perfect pup to surprise Gorski with for his birthday.
Seeing the now inseparable pair meet for the first time was enough to bring Sacks to tears.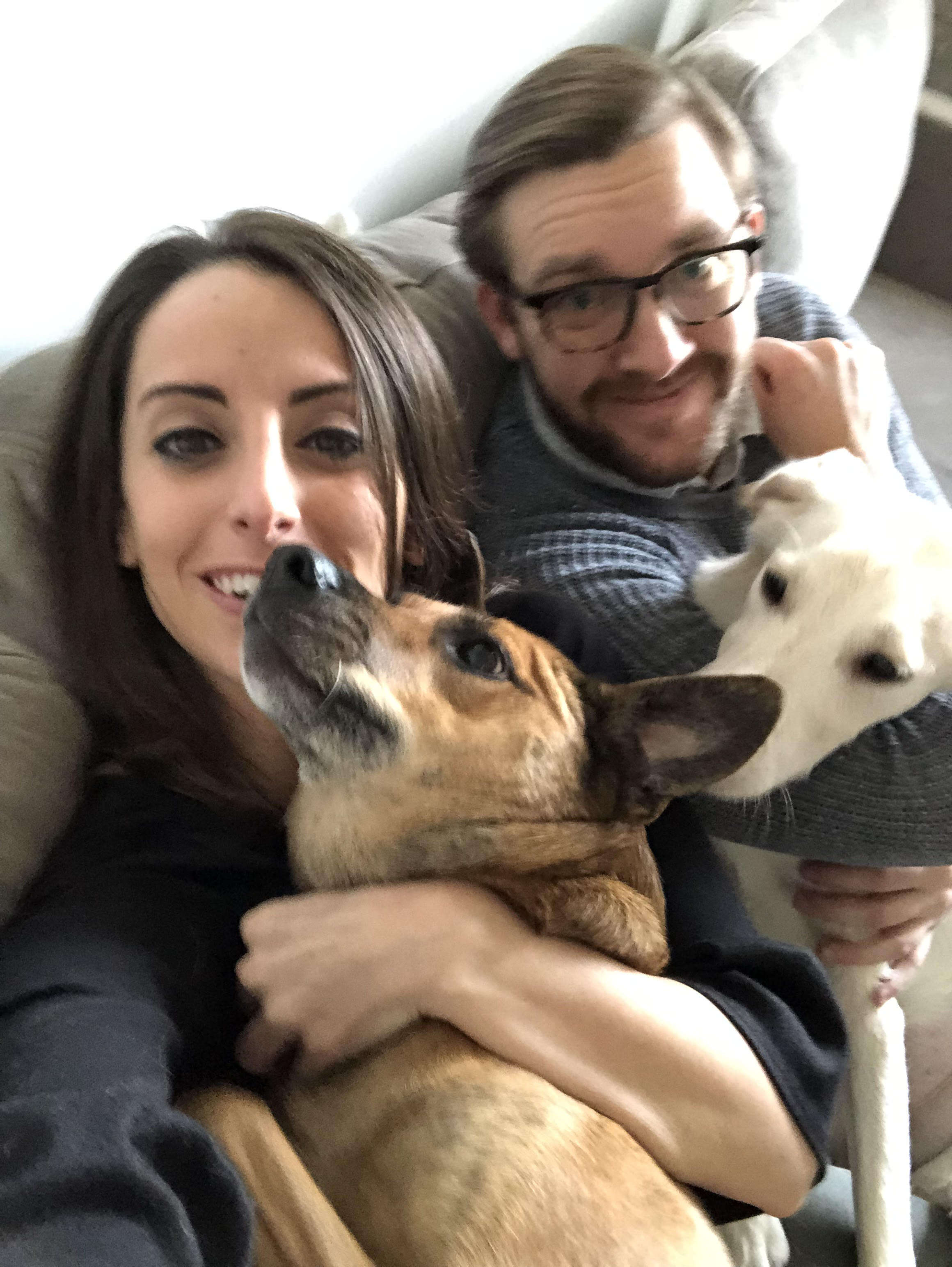 "I was crying because it was so cute," Sacks told The Dodo. "If I watch the video now, it still makes me tear up. They were both so happy."
The couple's new addition has also been wonderful for their other dog, a 7-year-old mix named Ponyo.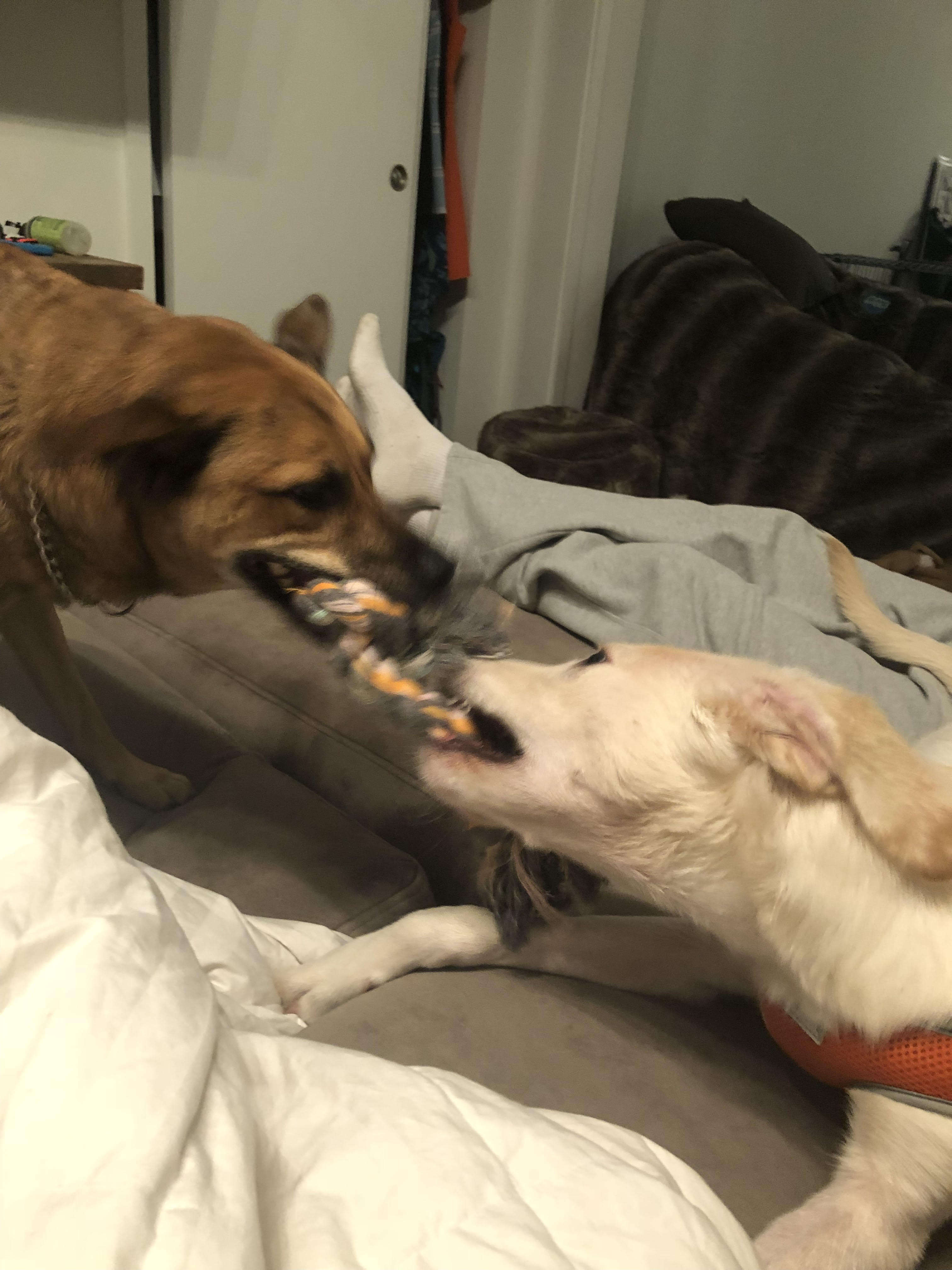 "She's been a little lonely since we lost her pit bull brother a few years ago," Sacks said. "The difference in her has been unbelievable ever since we brought George Michael home. She's so much more active now and he's always following her everywhere."
It seems Ponyo is just the big sister George Michael was looking for.
At only 6 months old, it's likely he hasn't had much time in a home or with a family until now; he came to Bideawee all the way from the Carolinas after shelters there were evacuated during the hurricanes this fall.
Now, George Michael is settled beautifully into his new home — and spends every day showing just how thankful he is to be with his family.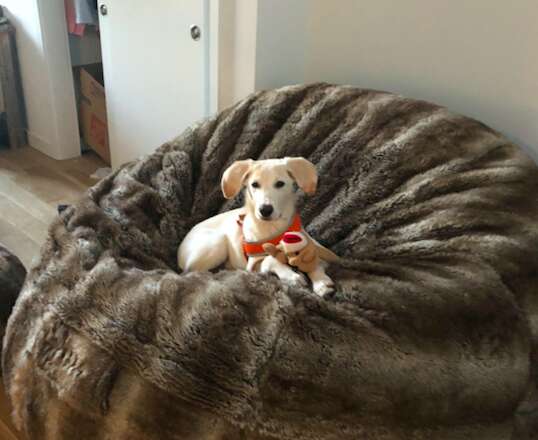 "We could not be any more thrilled to have him," Gorski said. "He's just a sweetheart and is so playful. He's definitely my spirit animal."